Muncie State of the City 2020: Financials, Muncie Mall, And City Parks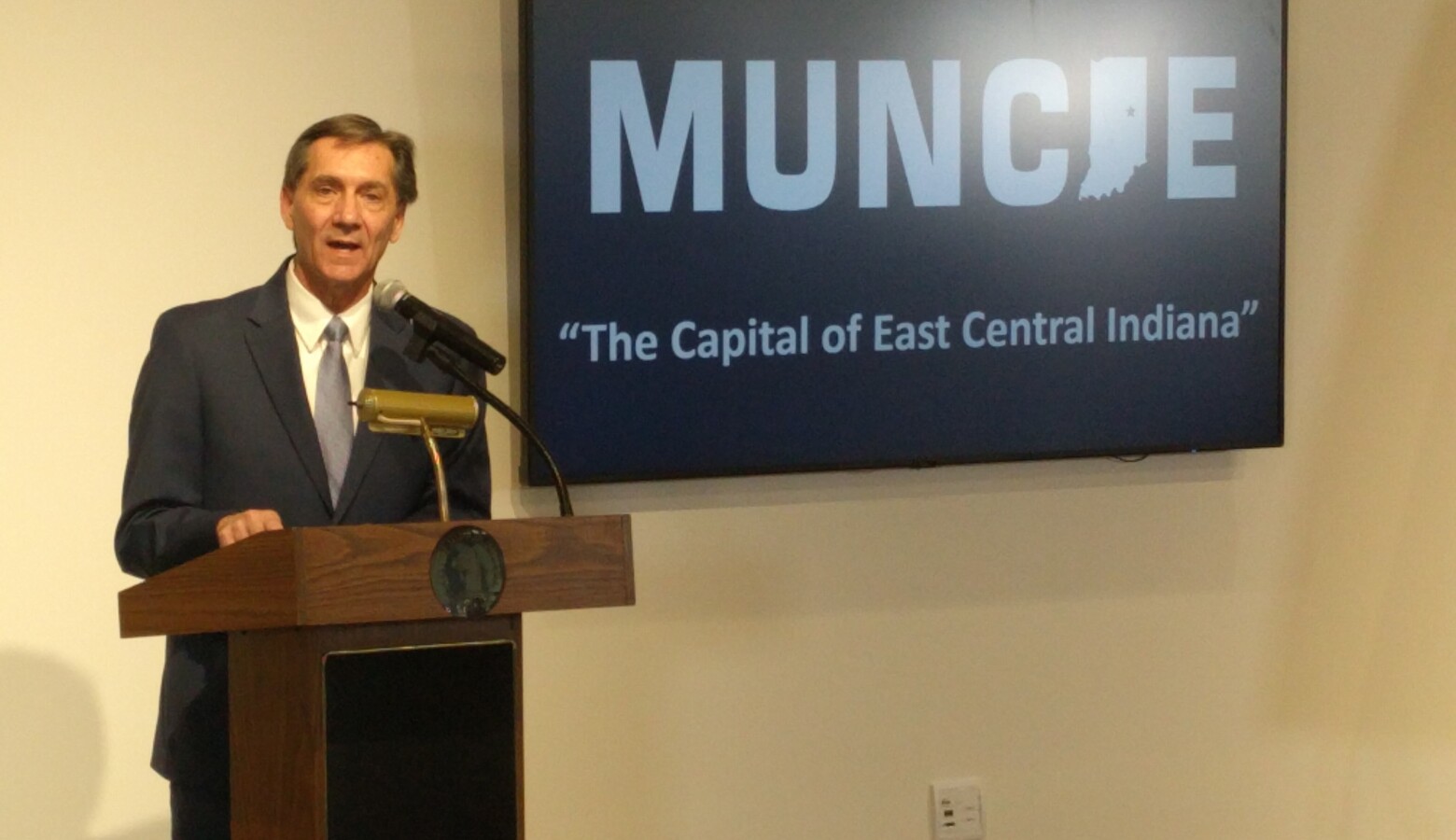 Muncie's new mayor wants the city to take its place as "the capital of East Central Indiana."  To do that, he wants to fix financial issues to live within the city's means while also building up the city's selling points.  As IPR's Stephanie Wiechmann reports, that includes a focus on the Muncie Mall and city parks.
When he took office on January 1, Muncie Mayor Dan Ridenour found 18 of the city's accounts in the negative, totaling a deficit of more than $3.3 million.  The former banker says no money is missing, but he told his cabinet to begin fixing the outstanding reimbursements and too-big promises from the previous administration.
"In two months, we have reduced $775,458 off of that $3.3 million negative.  So, we're going to do this.  I've got to do things that help set us up for success in the future."
Now that that's seen progress, Ridenour is concerned with one more number – $30 million dollars.  The assessed tax value of the Muncie Mall.
"The second largest assessed value that we have in the city of Muncie.  What does that mean to our city's budget?  Our public safety budget?  Our library budget?  Our school system budget?  The Muncie Mall is very important to us, folks."
Ridenour says he's visited all 42 stores and reports only four had a "bad 2019."  He says many have some of the best sales in their multi-state regions.
But in late February, the mall's owner, Washington Prime Group, indicated to investors it would stop paying the mortgage on the location, essentially giving it back to the bank.  Ridenour says since he's had 30 years in banking, he knows what will happen next.
"The bank is going to do exactly what I just did.  They're going to go [to the stores] and going to say 'Huh, they're doing really well."  They're going to keep it open.  They're going to have the tenants pay rent to the bank and the bank is going to, as quickly as possible, find a source to buy the mall."
And he wants the city to do all it can – except for spending tax money – on making it an attractive buy for the next potential owner.
The other resource Ridenour say he wants to, in his words, aggressively focus on is city parks.
"Because that's the only way that you make the neighborhoods survive – is by building those neighborhood parks, so that people stay and/or move in."
Plans include two new splash pads – on the south side and on the north – and improvements to seven city parks.  Thanks to grant money, Ridenour says sidewalks across the city and two downtown public alleys will also see improvements.