Purdue Professor: Lead In Schools Bill Won't Protect Kids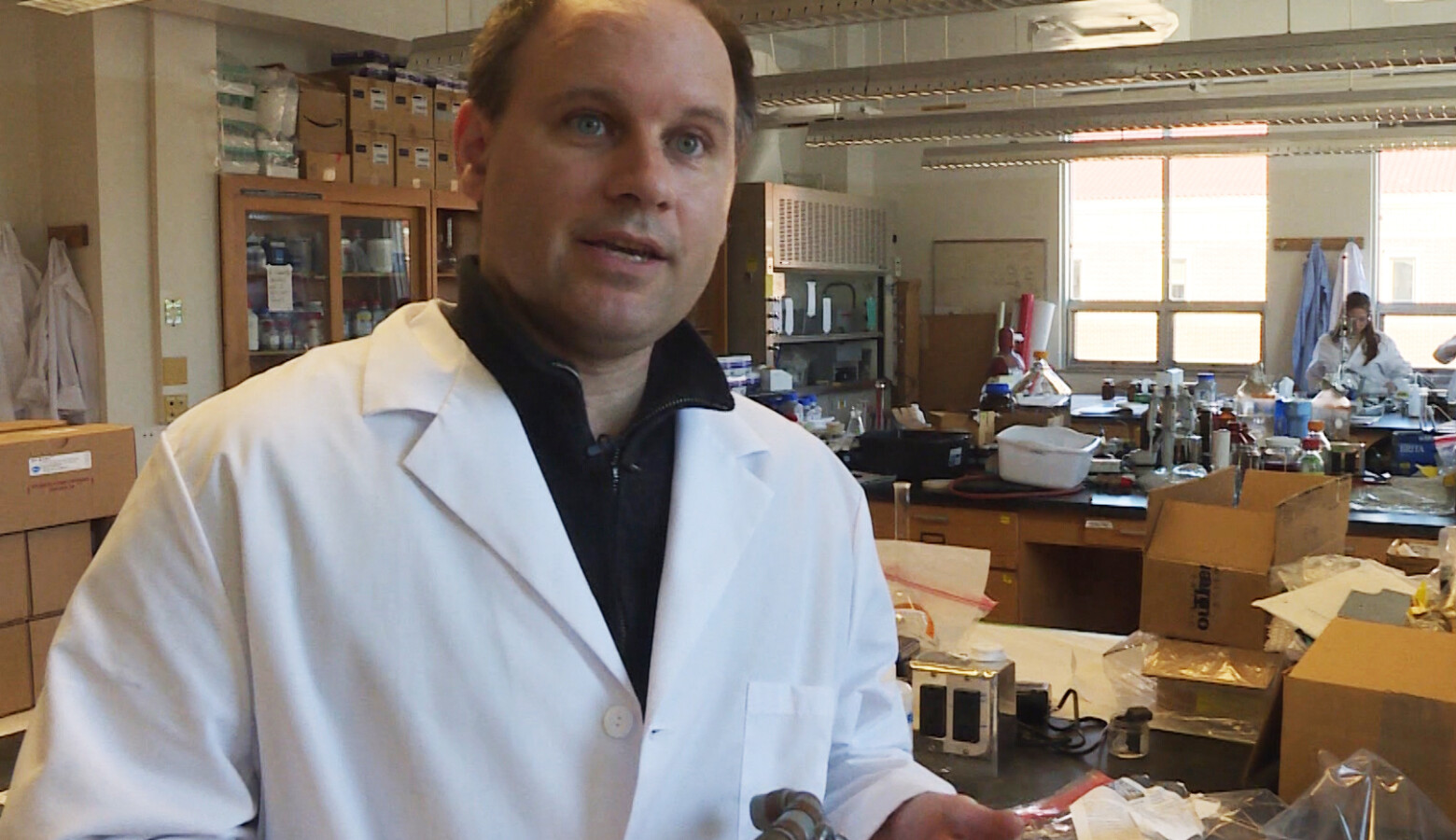 A bill headed for Gov. Eric Holcomb's desk would require schools to test for lead in drinking water. But a Purdue University professor says the bill won't protect kids.
The bill would require all schools that haven't tested for lead at least once since 2016 to do so within the next two years. If the results are higher than the federal action level of 15 parts per billion, schools would have to make changes — such as replacing lead water fixtures.
Andrew Whelton is a professor of and civil, environmental, and ecological engineering at Purdue University. His team researches plumbing safety. Whelton says that federal action level is too high and has no medical basis. We now know that no level of lead in drinking water is safe.
"We want to take that number and just inappropriately inserted into schools and allow children to be exposed to 15 parts per billion. I think that's wrong," he says.
Whelton says the federal Food and Drug Administration doesn't even allow bottled water to have more than five parts per billion of lead. Sen. Mark Stoops (D-Bloomington) proposed lowering the threshold to match levels allowed in bottled water, but the amendment failed.
"If we're really serious about keeping lead out of our kids, then we should be setting that action level," he says.
READ MORE: Schools Would Have To Test For Lead In Drinking Water Under House Measure  
Whelton worries signing the bill into law would set a bad precedent for the state and urges Governor Holcomb to veto it. But Sen. Stoops says vetoing the bill could delay lead testing in schools.
Whelton says the bill also doesn't address copper contamination and leaves daycare centers unprotected. We were unable to reach lawmakers who voted against lowering the lead action level in the bill.
During the 2017-2018 school year, about a quarter of schools didn't test for lead.
Whelton says there are several water filters schools and homeowners can purchase to better protect children from lead in water. Consumer Reports has this advice on how to make sure your water filter actually removes lead.
Contact Rebecca at rthiele@iu.edu or follow her on Twitter at @beckythiele.
Indiana Environmental reporting is supported by the Environmental Resilience Institute, an Indiana University Grand Challenge project developing Indiana-specific projections and informed responses to problems of environmental change.