Small Businesses Moving Online – With Personality – For Coronavirus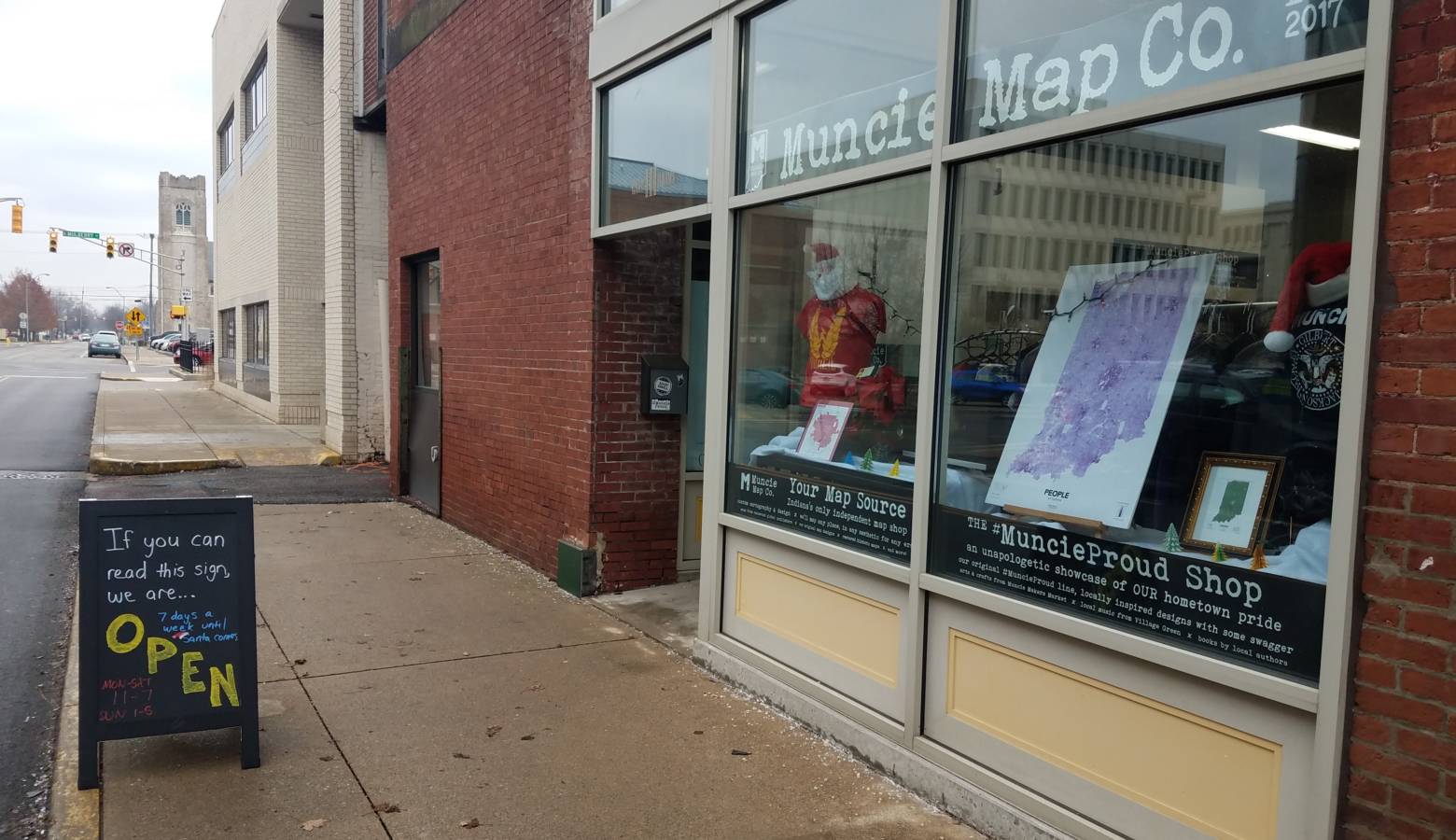 Small businesses of all sorts are having to change the way they operate because of COVID-19 restrictions.  As IPR's Christine Hatfield reports, retail stores that rely on in-person browsing are moving their personalities online.
In downtown Muncie, The Muncie Map Co. has closed its doors to the public except for appointments, though their online store remains open.
Co-owner Amy Shears says the city's downtown has become a ghost town, and she knows people will be social distancing for weeks – or more – to come.
"From a business standpoint, we're looking to not only try to still support our business and ourselves, our livelihood, but also be something out in the community to maybe you know, lighten the spirit."
For now, that includes COVID-19 precaution announcements with the shop's personal flair.  Like this one: "We've allowed our interns the ability to complete their internship via telework at their discretion. The platform they've chosen to collaborate on is World of Warcraft, so we'll shortly have a big sale on slayed orcs and goblins and other creatures."
She says the hope is that Muncie Map Co. can help people stay connected on social media while also keeping the business up and running.