Holcomb Tweaks, Extends 'Stay-At-Home' Order Through April 20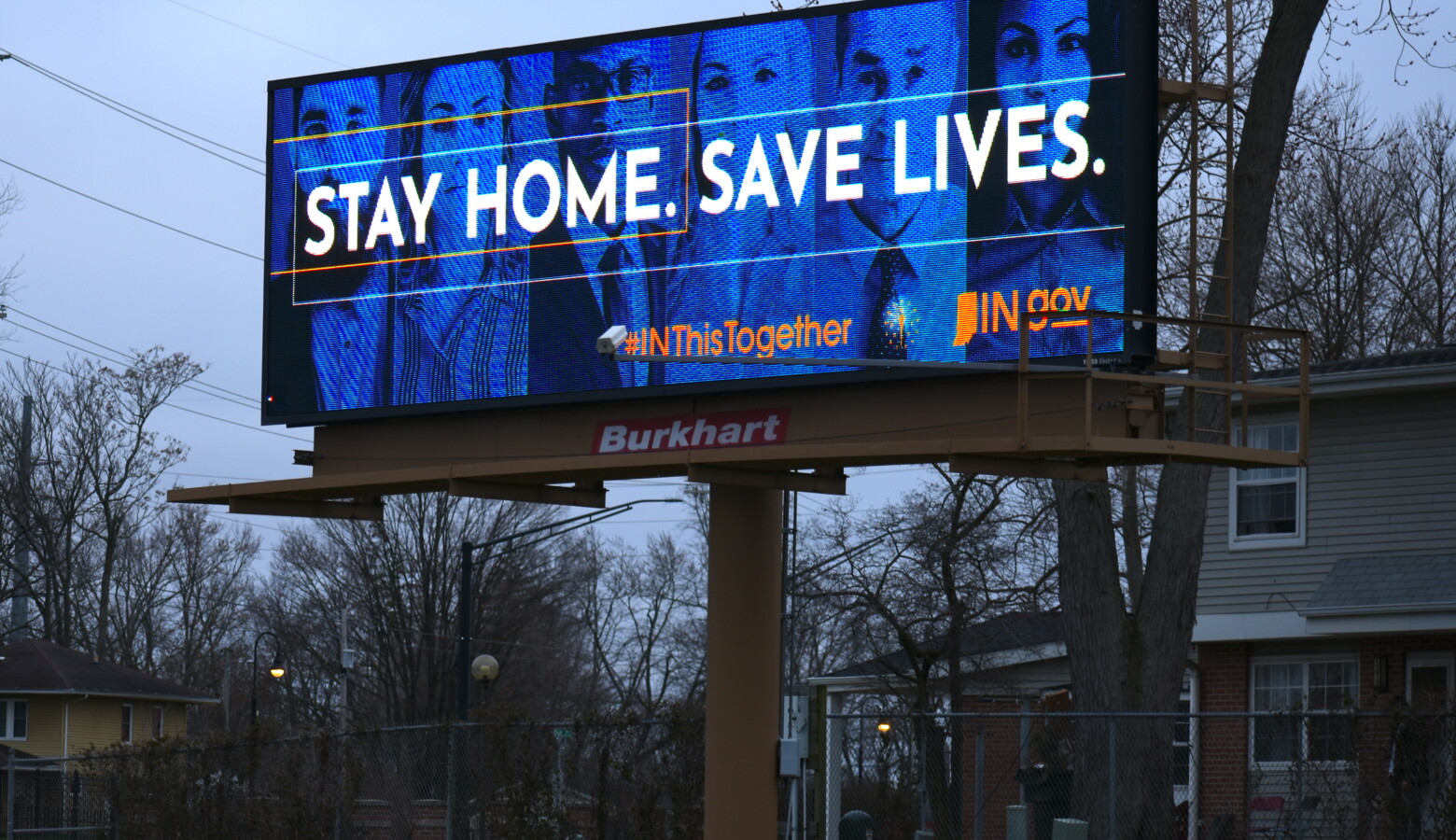 Hoosiers must stay at home as much as possible for another two weeks, through April 20 after Gov. Eric Holcomb officially extended his order Monday.
Holcomb made some changes regarding how businesses must follow the latest "Stay-At-Home" directive.
Essential retail businesses – grocery stores, supermarkets, gas stations, hardware stores, pet stores – can stay open. But they must limit their customers to help observe social distancing guidelines. They must also adjust hours to help accommodate older customers.
Things are also changing for non-essential businesses, says Joe Heerens, Holcomb's general counsel.
"So, think about florists, bookstores. Think about fabric stores, craft stores, beauty supply stores," Heerens says. "These things are not necessities of life."
READ MORE: Can I Go For A Walk? Here's What The Expanded 'Stay-At-Home' Order Really Does
LEE MAS: ¿Puedo Salir A Caminar? Esto Es Lo Que Significa Una Orden De Permanecer En Casa
Heerens says the new executive order bans in-person customers at those businesses.
"The way they would have an opportunity to continue in business is through online ordering; it is through call-in service for curbside pickup and delivery," Heerens says.
The governor says the state's Alcohol and Tobacco Commission will lead a multi-agency team to help enforce provisions of the latest "Stay-At-Home" order.
Contact Brandon at bsmith@ipbs.org or follow him on Twitter at @brandonjsmith5.
This is a rapidly evolving story, and we are working hard to bring you the most up-to-date information. However, we recommend checking the websites of the Centers for Disease Control and Prevention or the Indiana State Department of Health for the most recent numbers of COVID-19 cases.