State To Launch Privately-Run Coronavirus Contact Tracing Call Center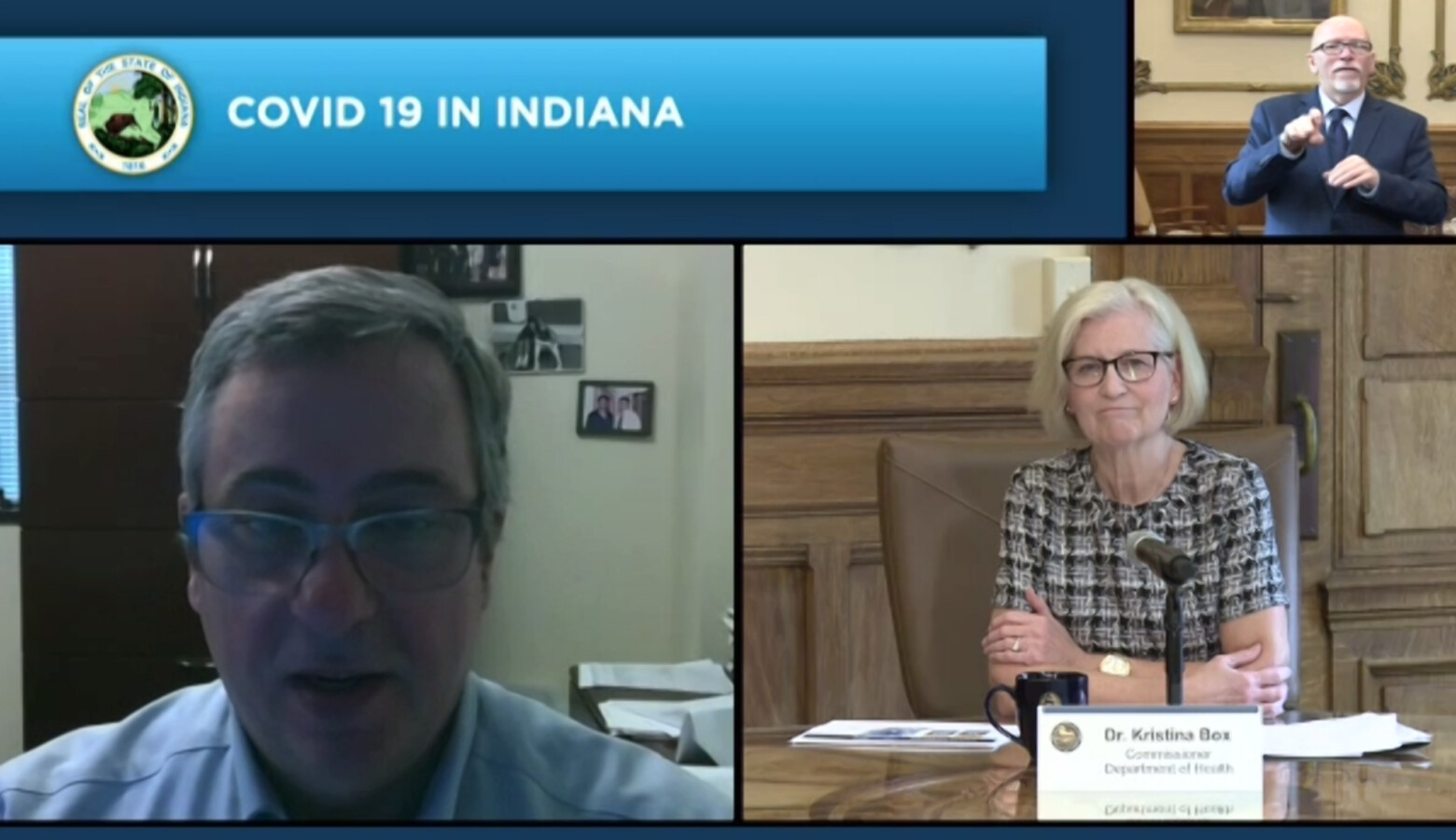 Indiana will launch a privately-run call center to take the lead on contact tracing for COVID-19 – interviewing positive patients and finding out who they've been around to track the spread of the virus.
State Health Commissioner Kris Box calls contact tracing a critical part of fighting the ongoing pandemic.
"We must be able to test individuals quickly and isolate them if they are positive," Box says. "And then, contact individuals who have been in close contact with them and let them know that they must quarantine themselves for 14 days."
All Hoosiers who test positive for COVID-19 will get an email and text, asking them to contact the call center. If they don't do so within four hours, a call center employee will call them to develop that contact history.
That new system is expected to "go live," says Box, on May 11.
Box says all information gathered at the call center will be shared with local health departments.
"And then [they can] be there as that local resource for individuals that are now isolating and quarantining," Box says.
500 people will be hired at the call center and given video training on how to contact trace. The National Association of County and City Health Officials recommends 30 contact tracers per 100,000 residents –which would mean Indiana would need 2,000 tracers. Box says she doesn't want to "overhire" to start with.
The state's deal with Maximus, Inc. to run the call center will cost $43 million.
READ MORE: Can I Go For A Walk? Here's What The Updated 'Stay-At-Home' Order Really Does
Join the conversation and sign up for the Indiana 2020 Two-Way. Text "elections" to 73224. Your comments and questions in response to our weekly text help us find the answers you need on COVID-19 and the 2020 election.
LEE MAS: ¿Puedo Salir A Caminar? Esto Es Lo Que Significa Una Orden De Permanecer En Casa
Contact Brandon at bsmith@ipbs.org or follow him on Twitter at @brandonjsmith5.
This is a rapidly evolving story, and we are working hard to bring you the most up-to-date information. However, we recommend checking the websites of the Centers for Disease Control and Prevention or the Indiana State Department of Health for the most recent numbers of COVID-19 cases.