Ball State Students Return For Classes In August, But Go Online-Only After Thanksgiving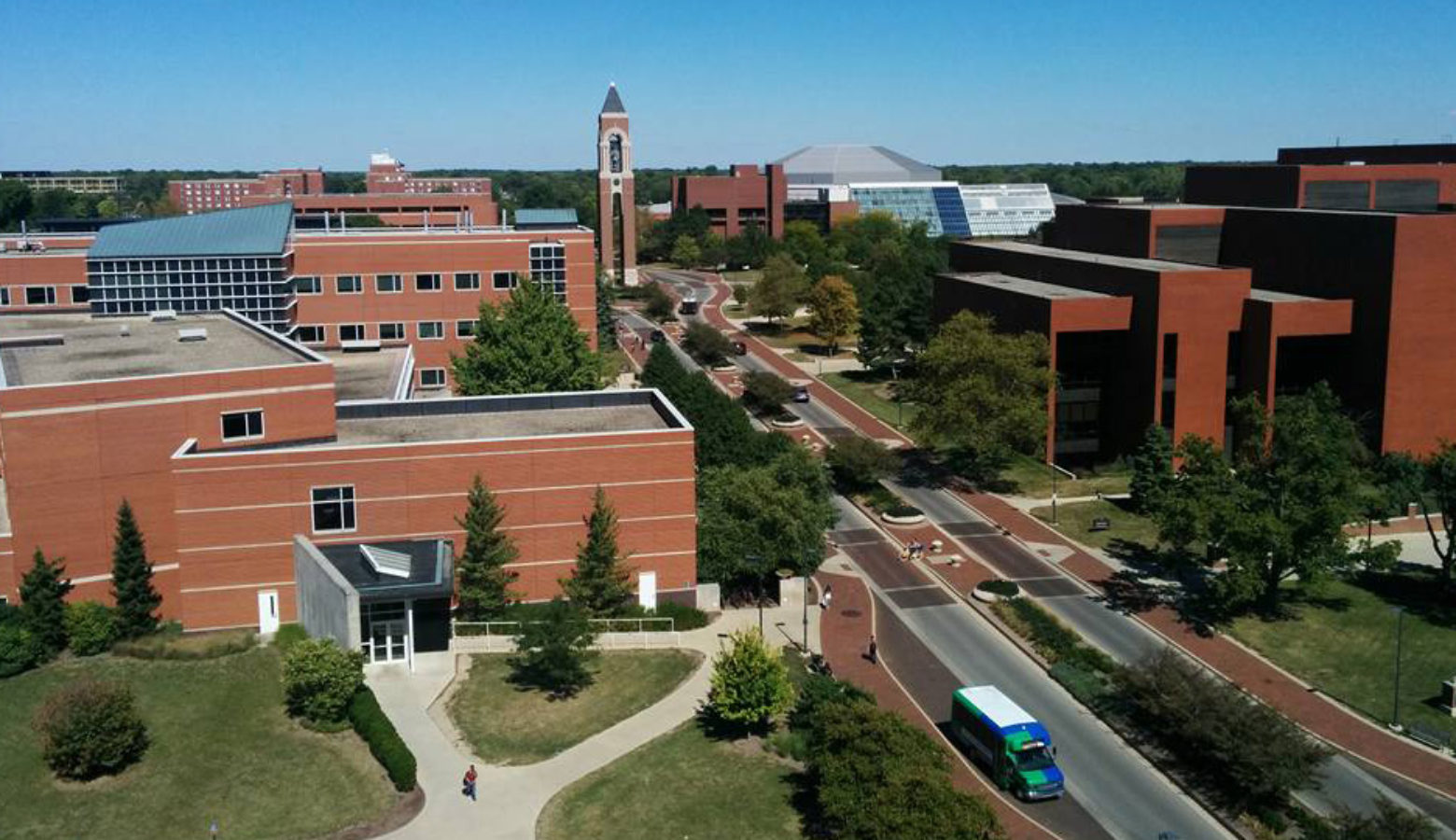 Ball State University students will return to campus for classes in August.  But as IPR's Stephanie Wiechmann reports, the university says it will send students home for Thanksgiving and continue online-only instruction through the end of the fall semester.
Classes will begin August 24 on the Muncie campus.  Ball State University Provost Susana Rivera-Mills says Fall Break will be cancelled and classes will be held on Labor Day.
"All of this together would allow us to achieve our goal to provide 13 weeks of on-campus instruction before Thanksgiving break, and then continue with online education to the end of fall semester."

Rivera-Mills says Ball State is planning more online classes than usual for high-risk faculty and students who may not want to return to campus.  Evening and weekend classes are possible to help with distancing in buildings.  Officials are also planning for classes that may have to be partially quarantined if someone gets sick.
"The key to our success will be for faculty to build courses as high-flex, which will allow them to respond to changing circumstances."
And if there's a resurgence of COVID-19 in the state, Rivera-Mills says the school has contingency plans to move online earlier than Thanksgiving.  Or, if there's a late summer spike in cases, Ball State would start the semester with online-only classes.
Read More: Ball State Plans For Smaller Budget After Coronavirus Closures
The university has already cancelled fall study abroad trips.  It says it will work with state and local officials to create rules for internships, field work, and other activities.
Faculty and Staff Return Over The Summer
As for Ball State faculty and staff, they'll begin returning in larger numbers over the summer, but not on a specific date.  In June, officials say about 700 people will come back to campus, some part-time.
When employees return, the university has steps to encourage physical distancing and cleanliness.  And, as President Geoffrey Mearns says, masks are highly recommended.  He says Ball State has ordered 50,000 reusable cloth masks.  Students and staff will get two per person.
"Presently, masks are not required at all times.  But when we get to the point when we have a couple thousand faculty or staff and 10,000 or more students on campus, we may make this recommendation more mandatory."
The university is requiring employees to "self-certify" that they are not sick.  It is not requiring people be tested before they return to campus.  Mearns says the university is currently negotiating an agreement with a local healthcare provider to provide tests for anyone on campus with symptoms.
On Wednesday, Ball State trustees approved the academic and staff return plans.  Mearns says committees are still working on plans for safe housing and dining conditions this fall, as well as a plan for fall athletics.