Holcomb Wants Supreme Court's Guidance On Curtis Hill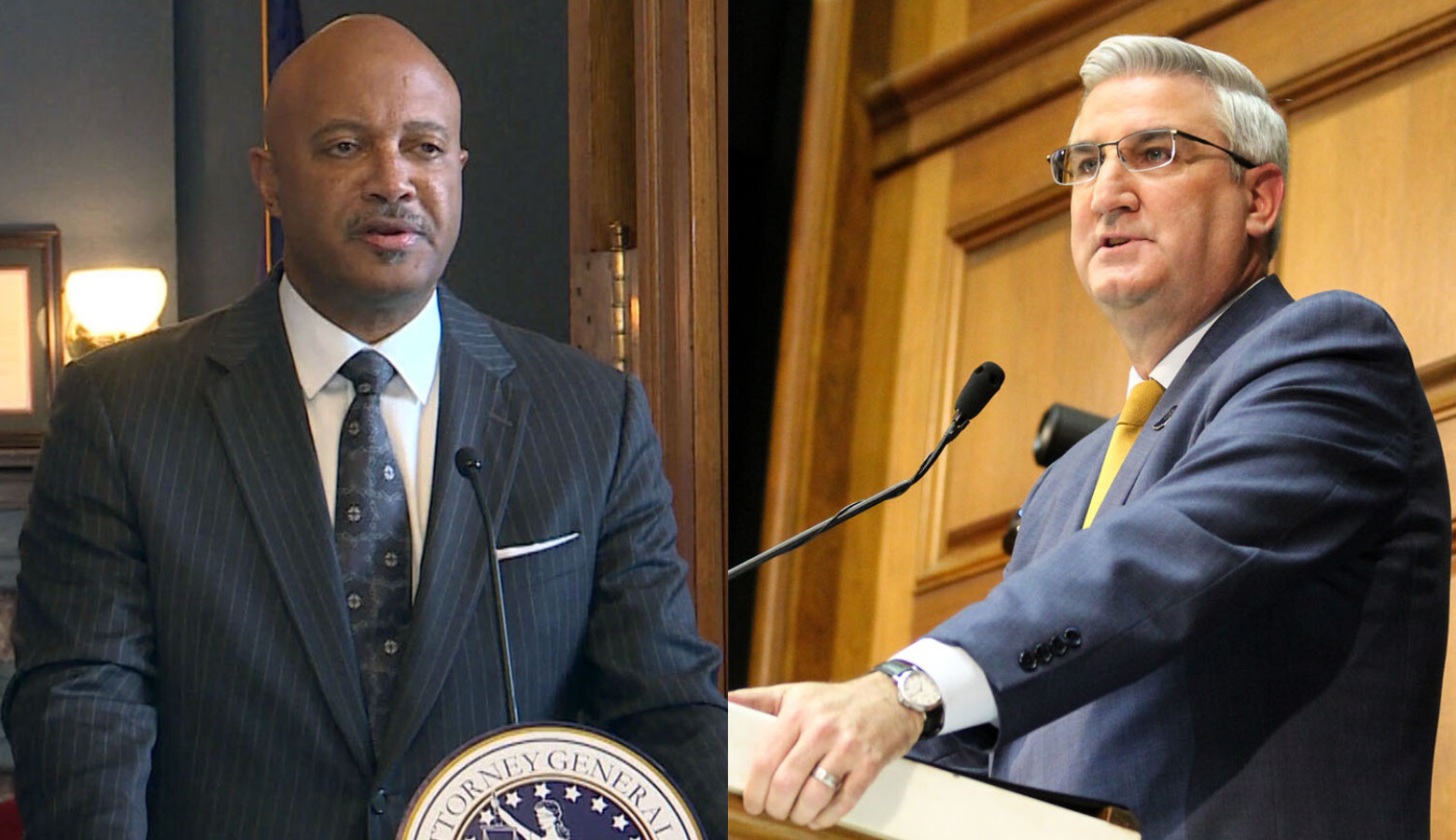 Gov. Eric Holcomb wants the Indiana Supreme Court to clarify what Attorney General Curtis Hill's law license suspension means for his future.
The Supreme Court Monday suspended Hill's license for 30 days after it concluded he criminally battered four women in 2018.
The qualifications for attorney general are only that the person must reside in the state and be "duly licensed to practice law in Indiana." Holcomb wants the court to tell him whether Hill's 30-day license suspension means he's not eligible to serve as attorney general.
If so, state law empowers the governor to appoint a replacement. Holcomb has long called for Hill to step down over the sexual misconduct incident.
Hill previously said his chief deputy will lead the attorney general's office until Hill's license is reinstated next month.
Contact Brandon at bsmith@ipbs.org or follow him on Twitter at @brandonjsmith5.