Muncie Breaks Ground on White River Lofts, Envisions Continuing Revitalization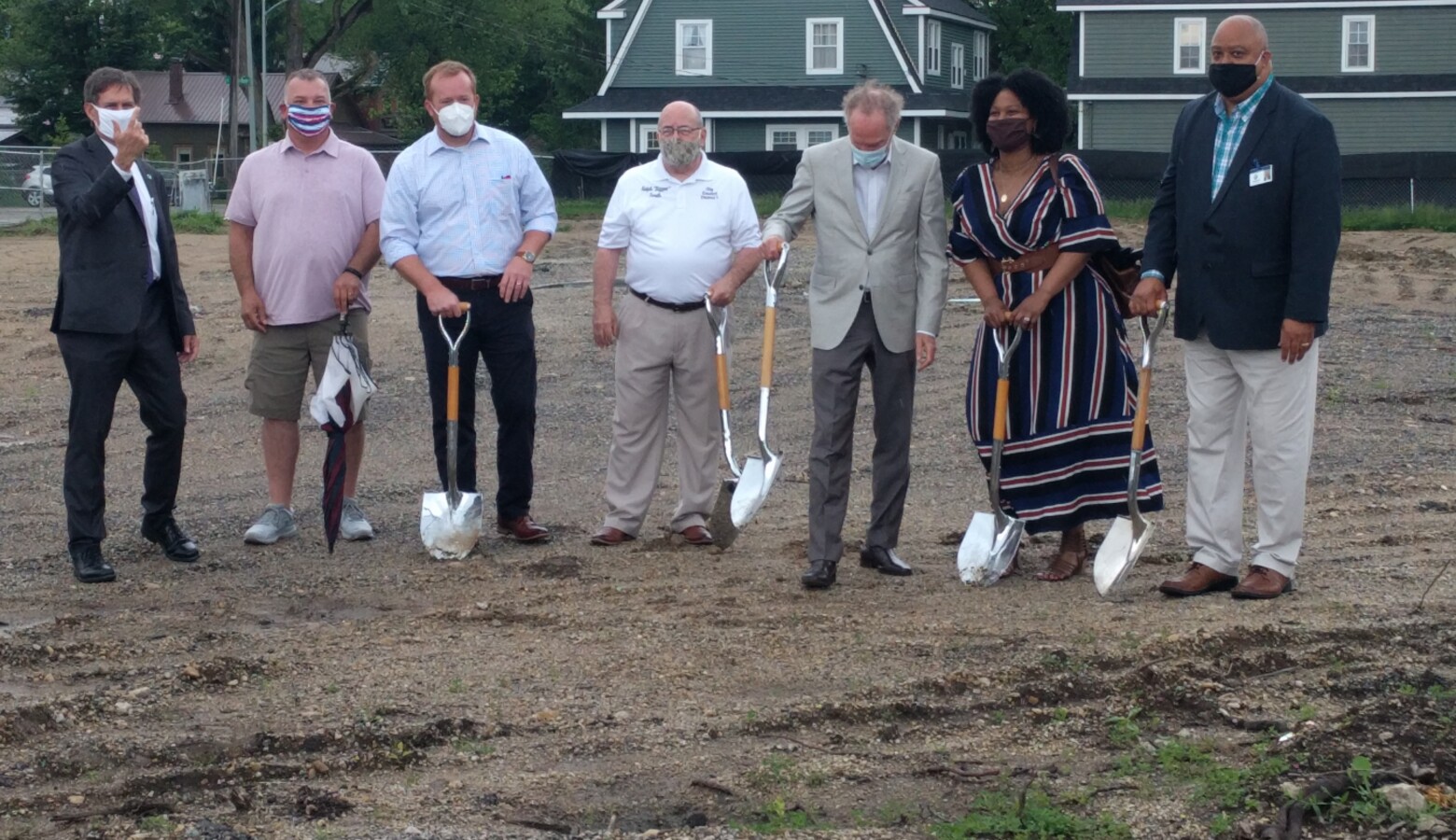 Muncie has symbolically broken ground on construction of an upscale downtown apartment building along the White River.  As IPR's Stephanie Wiechmann reports, city officials have high hopes it will continue downtown Muncie's revitalization.
Envisioned under the previous mayoral administration and then postponed by the coronavirus pandemic, construction of the White River Lofts will soon begin.  The one- and two-bedroom units will be completed in the spring of 2021, across from the Liberty Pass Canal and next to the White River.
At a wet, windy groundbreaking where most people were carrying umbrellas and only some work face masks, property owner WS Property Group President Eric Stolberg hopes the building will begin an "if you build it, they will come" strategy.
"A year from now, that building will be up and be leased.  After that, there may be another building like it in this district.  There may be another building, there may be a restaurant, there may be other retail down here.  This whole area is going to explode over the next three years."
According to state data, Delaware County has the lowest median household income in Indiana.  Still, Muncie Mayor Dan Ridenour says upscale housing is needed in the city.
"I was contacted yesterday by a local company that said in order for them to recruit the type of talent they need, this is the type of facility that they need."
Muncie has applied for a $24 million federal grant to fund infrastructure projects.  If it receives the money, the area around White River Lofts would see sidewalks, improved intersections, and pedestrian bridges across the White River.