New Unemployment Claims Trend Slightly Lower, But Many Still Wait For Payment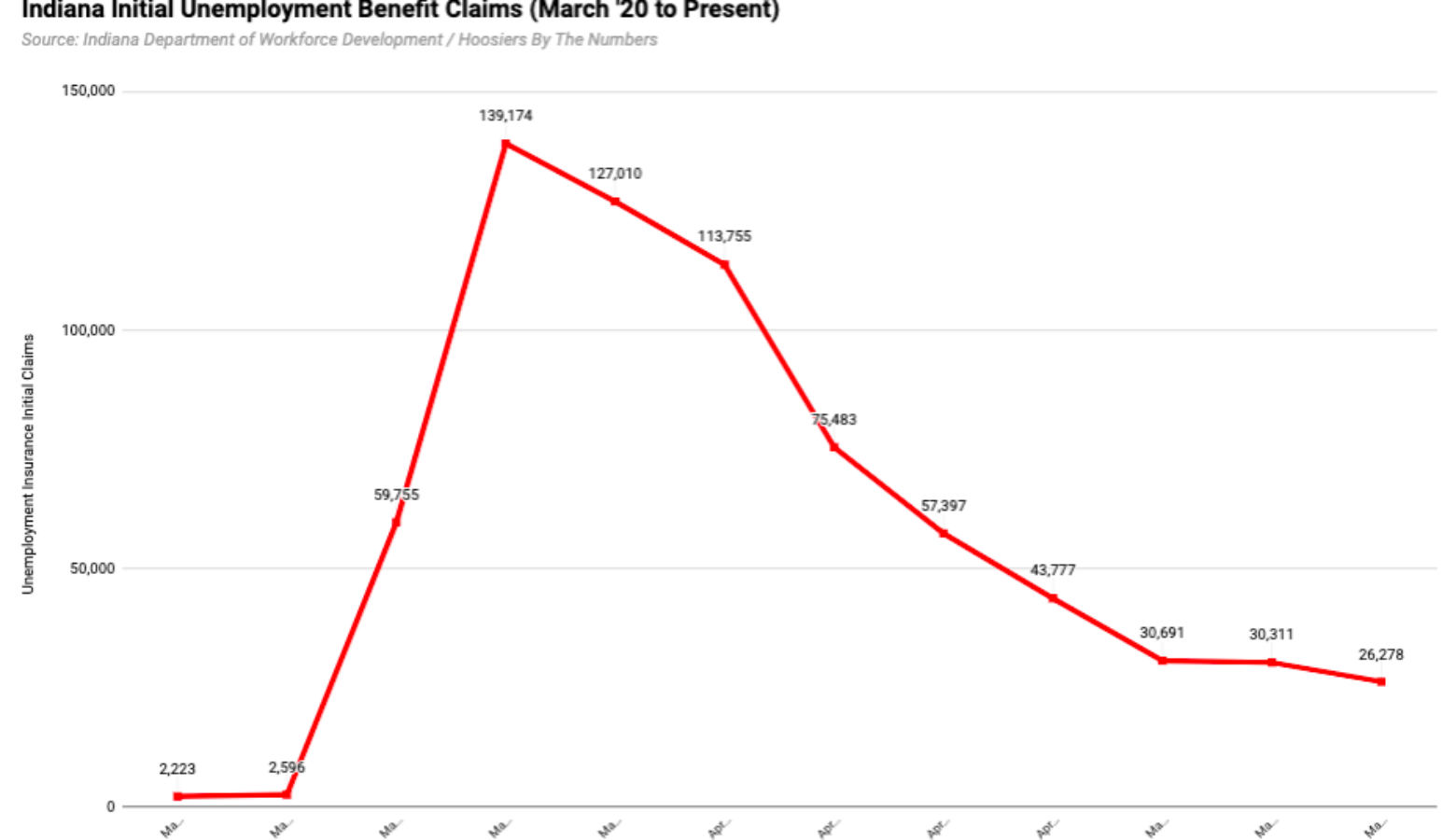 The number of Hoosiers filing new applications for unemployment benefits dropped slightly last week, to 26,000. But since mid-March, over 700,000 workers have now applied for unemployment.
Department of Workforce Development Commissioner Fred Payne says the department paid about $1 billion of unemployment benefits in May. He also estimates 80 to 85 percent of people applying for unemployment benefits are getting payment within a few weeks.
"Those claims that go beyond 21 days require more experienced adjudicators to work through the process," he says.
State workforce agencies are expected to present a Rapid Recovery Action Plan in early June for those who have lost their job permanently or want to change careers. Meanwhile, WorkOne reemployment service offices in three regions of the state reopened this week by appointment only. More are projected to open next week with additional safety precautions.