State Launches Grant Fund To Help Small Businesses That Didn't Secure PPP Money, Plus Programs For Manufacturing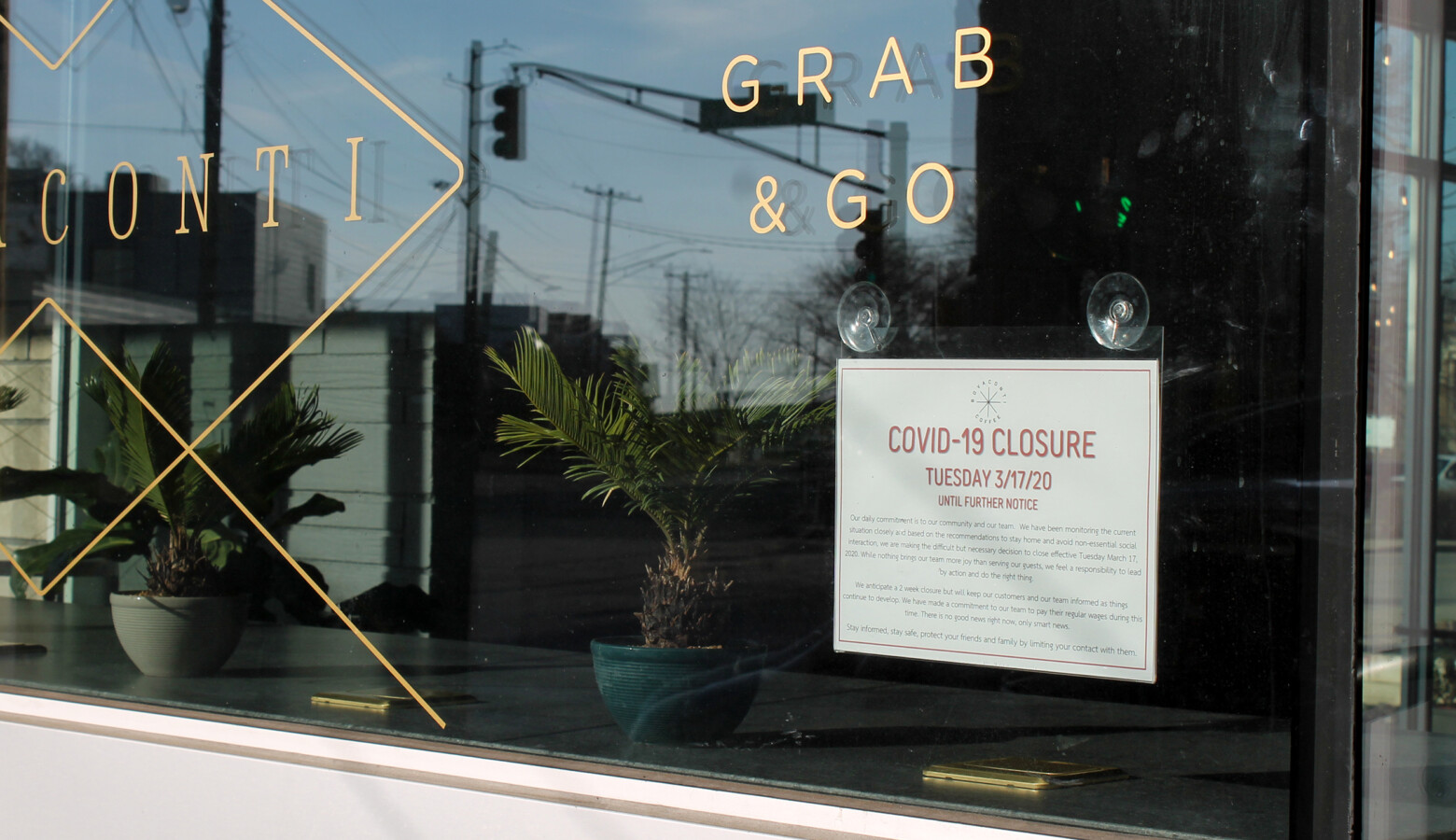 The state announced a grant program to help small businesses that weren't able to secure funding from the federal Paycheck Protection Program.
The Small Business Restart Fund is supported by $30 million of federal CARES Act funding sent to Indiana.
Secretary of Commerce Jim Schellinger says small businesses with fewer than 50 people, that generate less than $5 million in revenue, are eligible for grants depending on how much revenue has been lost due to COVID-19.
"Of the $30 million that's allocated for this back start-up fund, $5 million of it will be dedicated and reserved for certified minority businesses and women-owned businesses," he says.
The money is for qualified expenses, including rent or mortgage payments, utilities, lease payments for real or personal property, and safety investments, like personal protective equipment and infrastructure improvements. Businesses can receive up to $10,000.
Schellinger says though, business owners who have not applied for the federal Paycheck Protection Program should go there first.
"We want to maximize those so that we can maximize the start-up program for small businesses, to those that are not eligible," he says.
Schellinger says more than 20 percent of Indiana's 700,000 small businesses qualify for these grants.
Applications for the grant open up Wednesday, June 3, and will remain open until the funding runs out or until Sept. 30. Businesses that received funding from the federal Paycheck Protection Program, Economic Injury Disaster Loan or Community Development Block Grant – OCRA programs are not eligible for this grant fund.
IEDC Announces Three New Initiatives To Invest In Indiana Manufacturing
The Indiana Economic Development Corporation announced three new initiatives to support Hoosier manufacturing in response to the COVID-19 pandemic. The $10 million program will focus on startup investment and technology modernization in the industry.
The Economic Activity Stabilization and Enhancement, or EASE, program consists of three different initiatives. The first – the Smart & Advanced Manufacturing Focus Fund – creates a $3 million fund to make early investments in companies developing or integrating smart technologies like 3D printing, data analytics and augmented or virtual reality. That program launches immediately.
The second – Manufacturing Readiness Grants – is a $4 million fund to provide matching grants to modernize manufacturing operations to improve capacity and speed. IEDC Chief of Staff Luke Bosso says that program is expected to launch the grant applications in July.
"These programs will launch later this year and are intended to be long term solutions for the state's manufacturing industry," Bosso says.
The third initiative creates a Smart Manufacturing Studio Lab to provide companies space to train employees and test technologies for their businesses. That studio would launch in early 2021.
The EASE program is funded through the state's 21st Century Research and Technology Fund.
Contact Lauren at lchapman@wfyi.org or follow her on Twitter at @laurenechapman_.