State Numbers Show Lack Of COVID Tests For Juvenile Inmates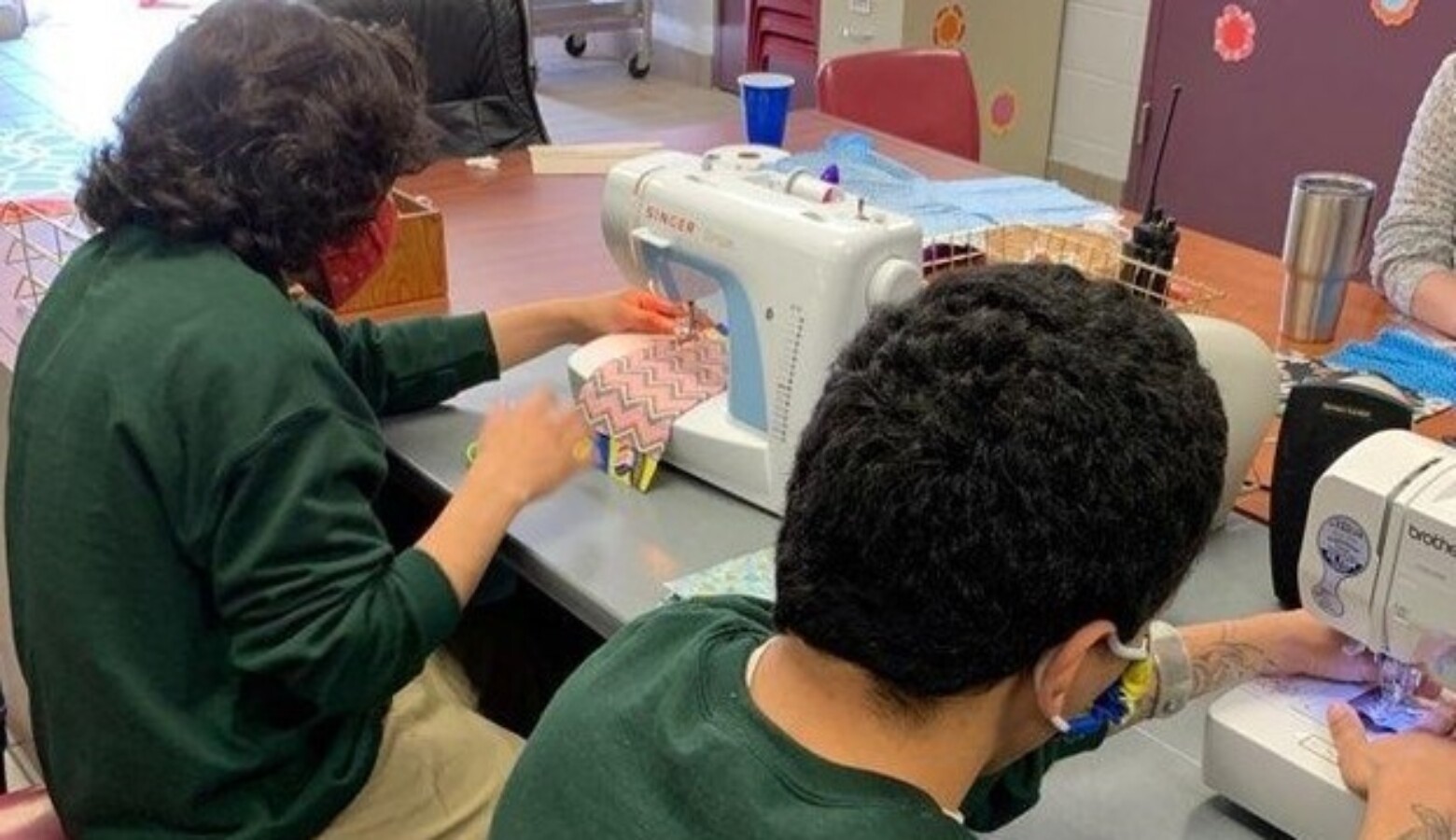 Many Hoosiers are making fabric face masks to help slow the spread of COVID-19.  Add to that inmates at the Pendleton Juvenile Correction Facility.  But as IPR's Stephanie Wiechmann reports, new numbers from the state show a lack of virus tests for Indiana's juvenile inmates.
Officials at the Pendleton Juvenile Correction Facility say students in a class called "Test Assessing Secondary Completion" are sewing masks for use within the facility.  They're sharing a photo of two boys wearing face masks, leaning over sewing machines to sew similar masks.  Pendleton's grounds include a high school and both academic and vocational classes are offered.
The Indiana Department of Correction began reporting how many inmates have been tested for COVID-19 on Wednesday for the first time.
In Pendleton, four juvenile inmates have tested positive for COVID-19.  That's everyone that was given a test.  It compares to 67 staff member tests, of which 23 tested positive.
In Indiana's two other juvenile facilities in Logansport and LaPorte, no inmates have tested positive.  But the state numbers show that no tests for COVID-19 have been conducted among inmates.  Only 11 staff tests at both of those facilities – combined – have been run.
The IDOC says it will soon test every inmate who comes through an intake facility.  This means people who come into a facility from a county jail or as a parole violator.  It does not include those currently incarcerated.
The IDOC also says it continues to resupply soap and hand sanitizer at all facilities, as well as regularly deep-cleaning surfaces.  It says inmates in many facilities are making masks for use in those prisons.