State Workforce Agencies Announce Recovery Plan for Workers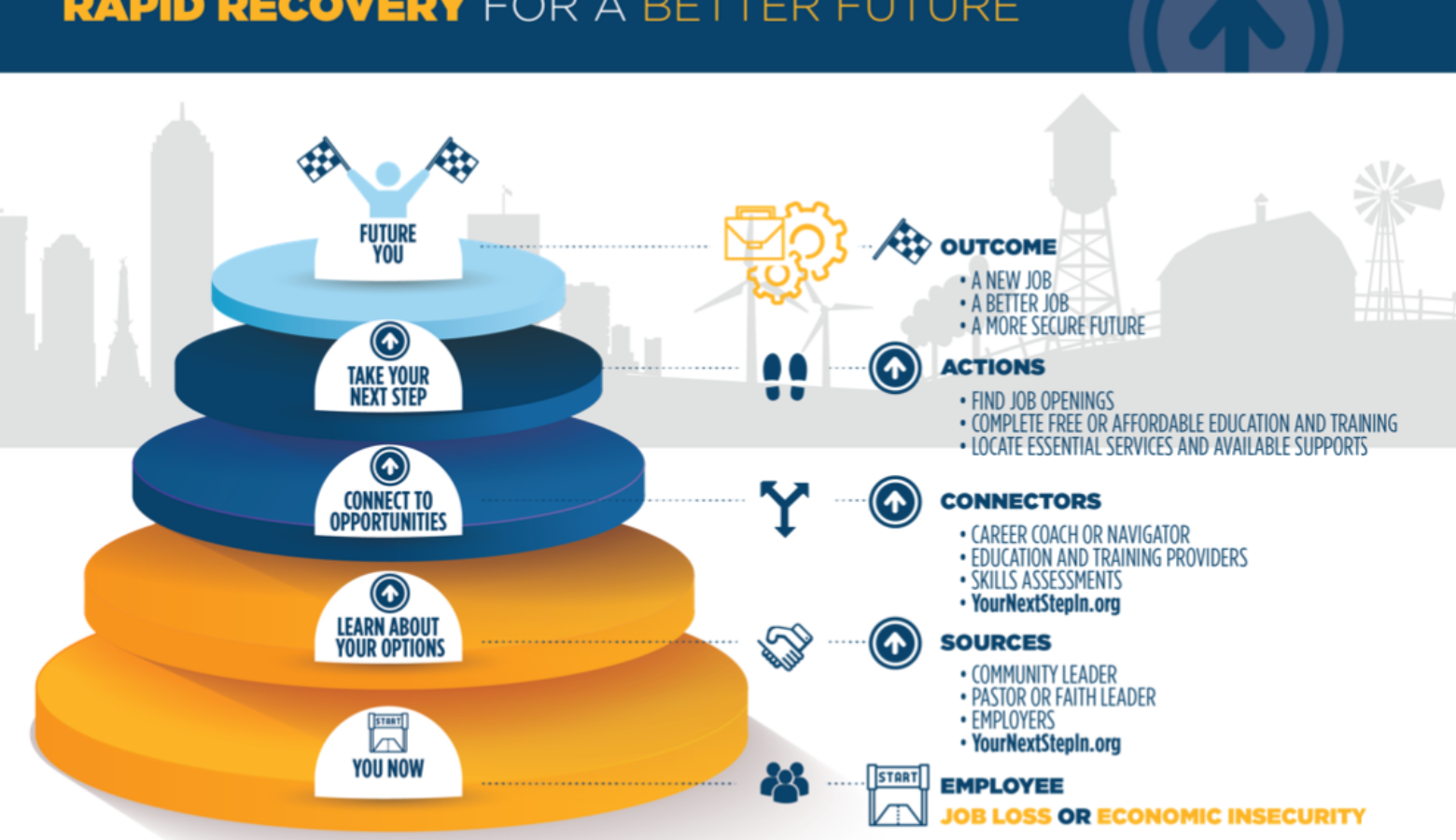 The Indiana Governor's Workforce Cabinet, alongside state education and workforce agencies, announced a "Rapid Recovery For A Better Future" plan that adds millions of dollars to some existing education and job training programs. It's meant to help workers come back from record unemployment levels due to COVID-19.
The recovery plan uses $50 million from the federal CARES Act to scale up and promote existing workforce programs. For instance, the Workforce Ready Grant available for workers to take community college classes in certain industries will be almost doubled. Grants for employers to provide on-the-job training will also be doubled. It also provides more ways for workers to connect with career counselors online and over the phone.
Teresa Lubbers chairs the Governor's Workforce Cabinet. She says part of the strategy involves getting faith and community leaders to connect Hoosiers to these and future recovery programs.
"In the weeks ahead, we will be rolling out even more ways we can strengthen Indiana's economic recovery by focusing on the people who make it work," she says.
More information on the recovery plan is available on a new website titled "Your Next Step."