Former Indiana Governor Joe Kernan Dies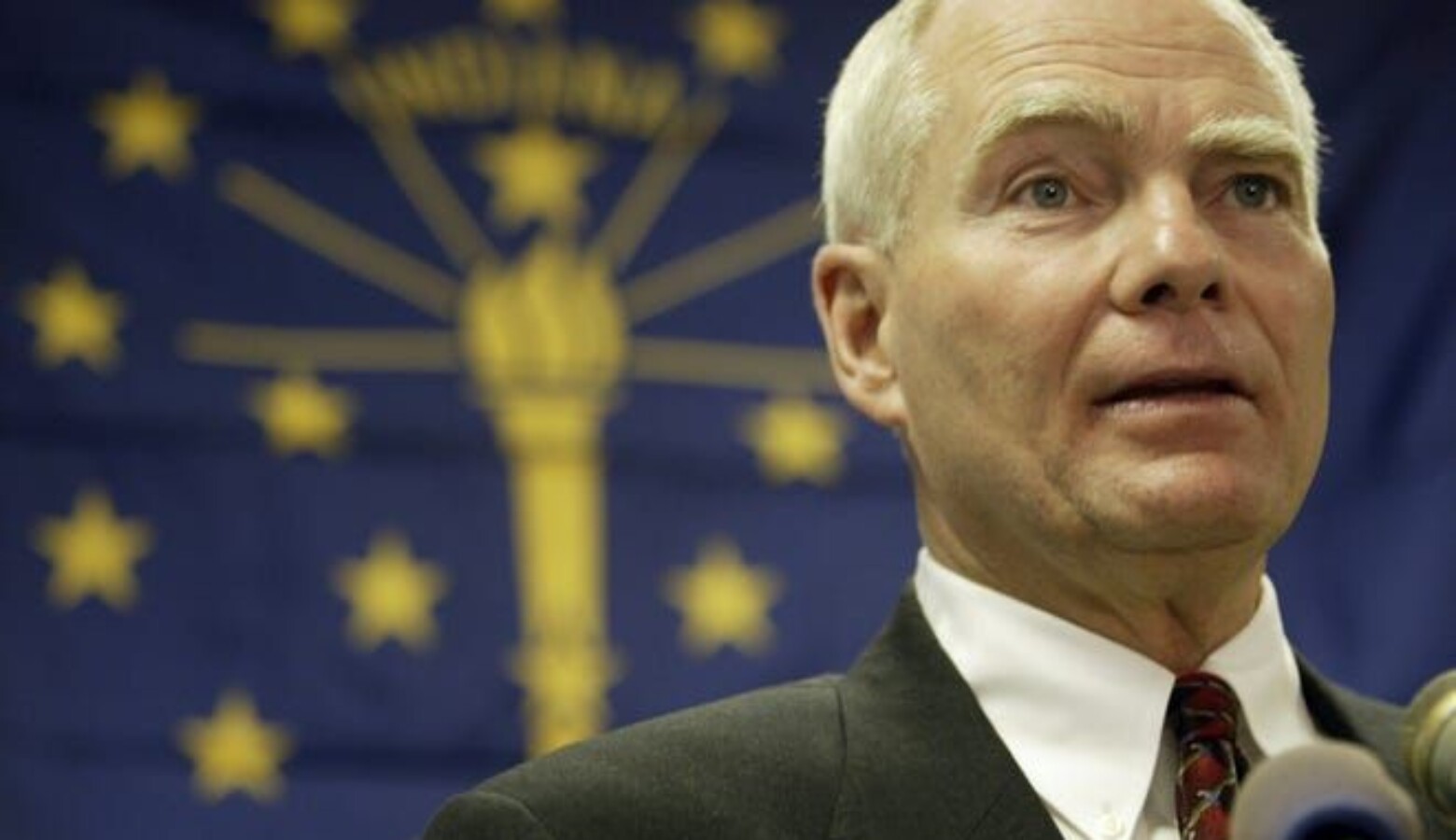 Joe Kernan, former South Bend mayor and 48th governor of Indiana died early Wednesday morning at the age of 74 after living with Alzheimer's disease.
Kernan served as a Naval lieutenant during the Vietnam War. He and his co-pilot were shot down while on a reconnaissance mission over North Vietnam in 1972. He spent 11 months as a prisoner of war in Hanoi.
In 1974, he returned to South Bend to work in business. His political career began in 1980, when former South Bend Mayor Roger Parent asked him to serve as the city controller in his administration.
Kernan was elected as mayor in 1987 and served three consecutive terms before moving into state politics.
He served as Indiana's lieutenant governor under Frank O'Bannon from 1997 to 2003. After O'Bannon's death from stroke in September 2003, Kernan filled O'Bannon's term as governor until 2005 and made Kathy Davis the state's first woman to serve as lieutenant governor.
Former First Lady Judy O'Bannon said Indiana has lost a true friend.
"He left with me the feeling that yes, public service is an honorable serving," O'Bannon said.
Kernan lost his re-election bid to Republican Mitch Daniels in 2004. Daniels, now president of Purdue University, said the Notre Dame graduate was "always a friend." As governor, Daniels picked Kernan to help lead a major effort to reform local government.
Gov. Eric Holcomb says Kernan "modeled all the best of what it means to be a Hoosier."
"And the challenges that he faced not only revealed his impeccable character but they reminded us – inspired us – that we can all do better," Holcomb said.
South Bend Remembers
Many people in South Bend remember Kernan for what they describe as his positive, friendly nature and what he contributed to the City during his time as mayor.
The University of Notre Dame President Rev. John I. Jenkins says, "In presenting Joe with an honorary degree in 1998, the University praised him as an 'accomplished public servant who played a pivotal role in strengthening this University's town-gown relations.' He went on to deliver a superb commencement address to the graduating class.  Our prayers are with his wife, Maggie, their family and his many friends. We grieve over his passing while simultaneously recognizing a remarkable life. May he rest in peace."
Steve Luecke succeeded Kernan as South Bend mayor and served on the City's common council during Kernan's first mayoral term.
"Joe was a terrific leader. He had a great vision for the city and he had a great love for the City of South Bend. He brought out fierce loyalty in his friends, his family, and the community."
Reverend Edward 'Monk' Malloy is a former president of the University of Notre Dame and attended Notre Dame alongside Kernan. Malloy says Kernan helped strengthen the relationship between the University and the South Bend community.
"I always found him to be a very upbeat and energetic guy who wanted to serve the community well. I think he saw opportunities that he could make South Bend a better place and I was all in favor of that."
 Kernan was known for keeping minor-league baseball in South Bend and for helping establish the South Bend Center for the Homeless.
Joe Hart is the president of the South Bend Cubs.
"Without Joe Kernan and his vision, there would be no minor-league baseball in South Bend and that's hard to think about because this is a facility now that draws people from 60 or 70 miles away on a frequent basis to visit our community and it gives us the opportunity to showcase South Bend and all it has to offer."
Political Tributes
Democratic gubernatorial candidate Dr. Woody Myers called Kernan a "true statesman" and "the standard-bearer of service in America today."
Indiana House Democrats said the former South Bend mayor "exemplified what it meant to be a selfless leader." Senate Democrats called Kernan a "true patriot" and "shining example of a public servant."
As governor, Kernan continued the legacy of his predecessor by pushing for full-day kindergarten. Under his leadership, Indiana spent state dollars on full-day kindergarten – via a pilot program – for the first time. He also expanded the Ivy Tech Community College system, which Frank O'Bannon had helped launch.
U.S. Rep. Jackie Walorski (R-Jimtown), whose district includes South Bend, said Kernan "showed us all the meaning of service, sacrifice, and leadership."
Arrangements are being handled by Welsheimer's Funeral Homes in South Bend. There will be no public services at this time due to the COVID-19 pandemic. Welsheimer's Funeral Homes sponsored Kernan's Little League team in 1958 when he was 12 years old.
Indiana Governor Eric Holcomb directed that flags be flown at half-staff statewide to honor former Governor Kernan through sunset on Wednesday, August 5.