Holcomb Announces Statewide Indiana Mask Mandate Begins Monday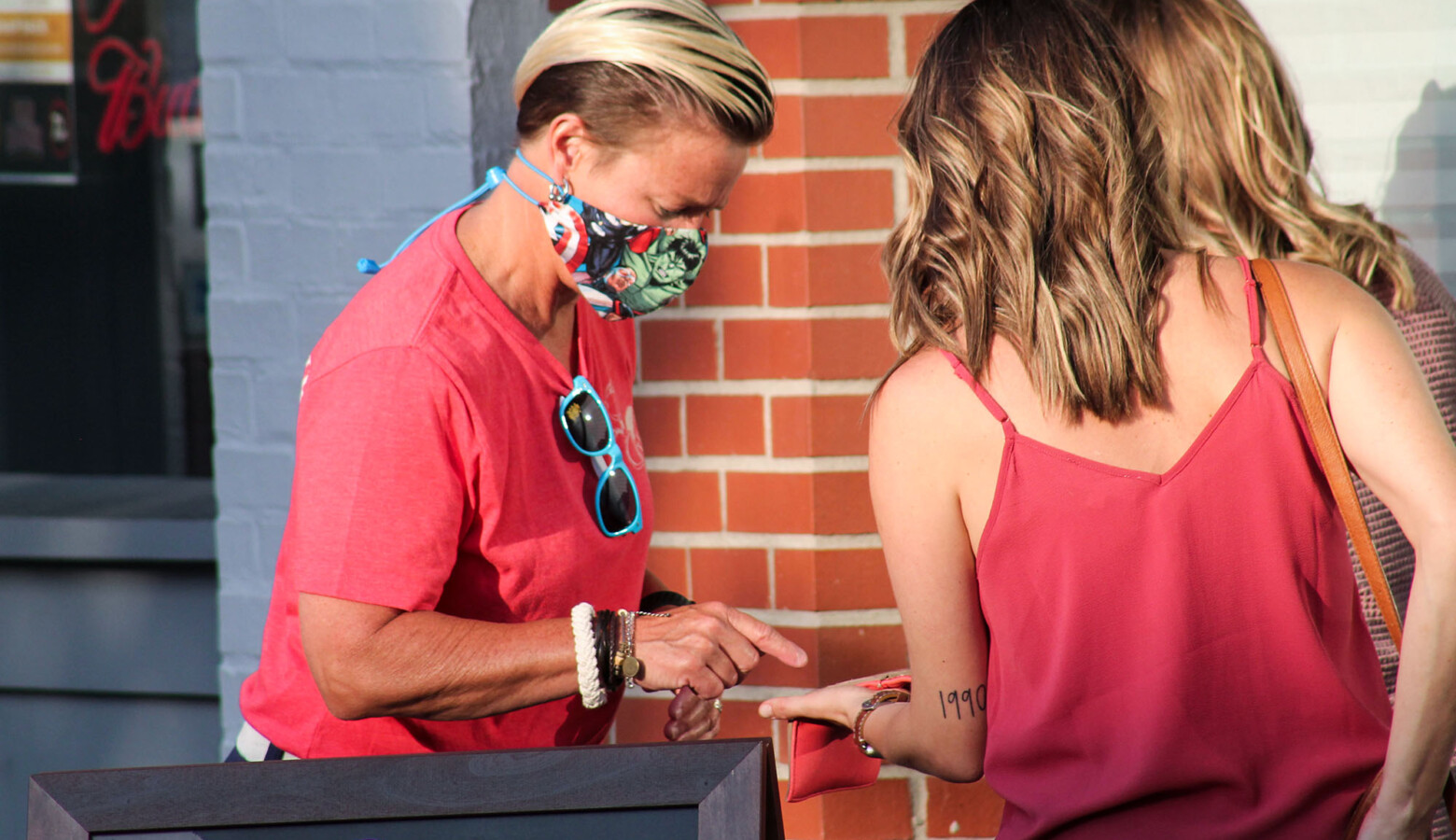 All Hoosiers will have to wear a mask in public starting Monday, Governor Eric Holcomb announced today.
Holcomb said people 8 years and older will be required to wear a mask or other face covering in indoor public spaces and public transportation.  This includes inside school buildings.  It also includes outdoor public spaces when sufficient distancing can't be maintained
Holcomb cited worrying COVID-19 trends, including an increase in the number of daily tests coming up positive and more people hospitalized for the virus, as reasons to impose the mask mandate.
"We want more Hoosiers to continue this trend of going back safely to work. We don't want to dial it back or put it in reverse or, as some are, shutting down again."
Read More: Indiana Keeps Its Reopening Plan On Hold Through July
Democrats – including gubernatorial candidate Dr. Woody Myers – have called for a statewide mask mandate for weeks.
Not wearing a mask when required will be a Class B misdemeanor, punishable by fines of up to $1,000 and up to six months in jail.  However, Holcomb said the focus will be on spreading the message, not citations.
"The mask police will not be patrolling Hoosier streets."
Mask wearing is not required for those with medical conditions that make it difficult to wear one or when exercising, eating or drinking.
Children ages 2-7 are not required to wear a mask, but the state says it recommends it.
Holcomb said he's waiting five days for the mandate to take effect to give people time to adjust.
What About Schools?
Most Indiana students – and all adults – must wear masks at school as buildings prepare to reopen to in-person instruction, said Holcomb.
"Kids should not be getting mixed messages throughout the day. When they leave school grounds, they need to see that everyone is doing what they're doing – that best practices are best for all."
The mask mandate will apply to students in grade three and up in school, with some exceptions, including sitting at their desks, if spaced three to six feet apart and at outdoor recess, if social distancing.
As schools reopen, the state is also providing guidance on how to do so as safely as possible. Family and Social Services Administration Secretary Dr. Jennifer Sullivan said that includes spacing desks as far possible, facing the same direction; barring birthday parties or other events that put students in close contact; redoing schedules so that a minimum number of students are close contacts; and grouping together younger students into "pods."
"Pods of kids that move through the day together will allow small groups to isolate, rather than an entire classroom or schools to close," Sullivan said. "The threshold to close a pod is one case and to close a classroom is two."
The state's guidance also includes protocols schools should follow when someone tests positive. People who spent more than 15 minutes within six feet of the person who tests positive in the 48 hours before the positive test result (or when symptoms showed up) – known as "close contacts" – should quarantine at home for 14 days.
If any of those close contacts test positive, the process of identifying more people who should quarantine begins again.
The Holcomb administration did not set a threshold for when an entire school should close. They advise schools with multiple cases to work with state and local health departments on what steps to take.
The state will also hire more contact tracers to help track potential spread of COVID-19 as schools reopen.
Contact reporter Brandon at bsmith@ipbs.org or follow him on Twitter at @brandonjsmith5.
IPR News contributed to this report.