Mearns Says BSU's COVID-19 Plans Are Ready; Large Mask-Up Campaign To Be Launched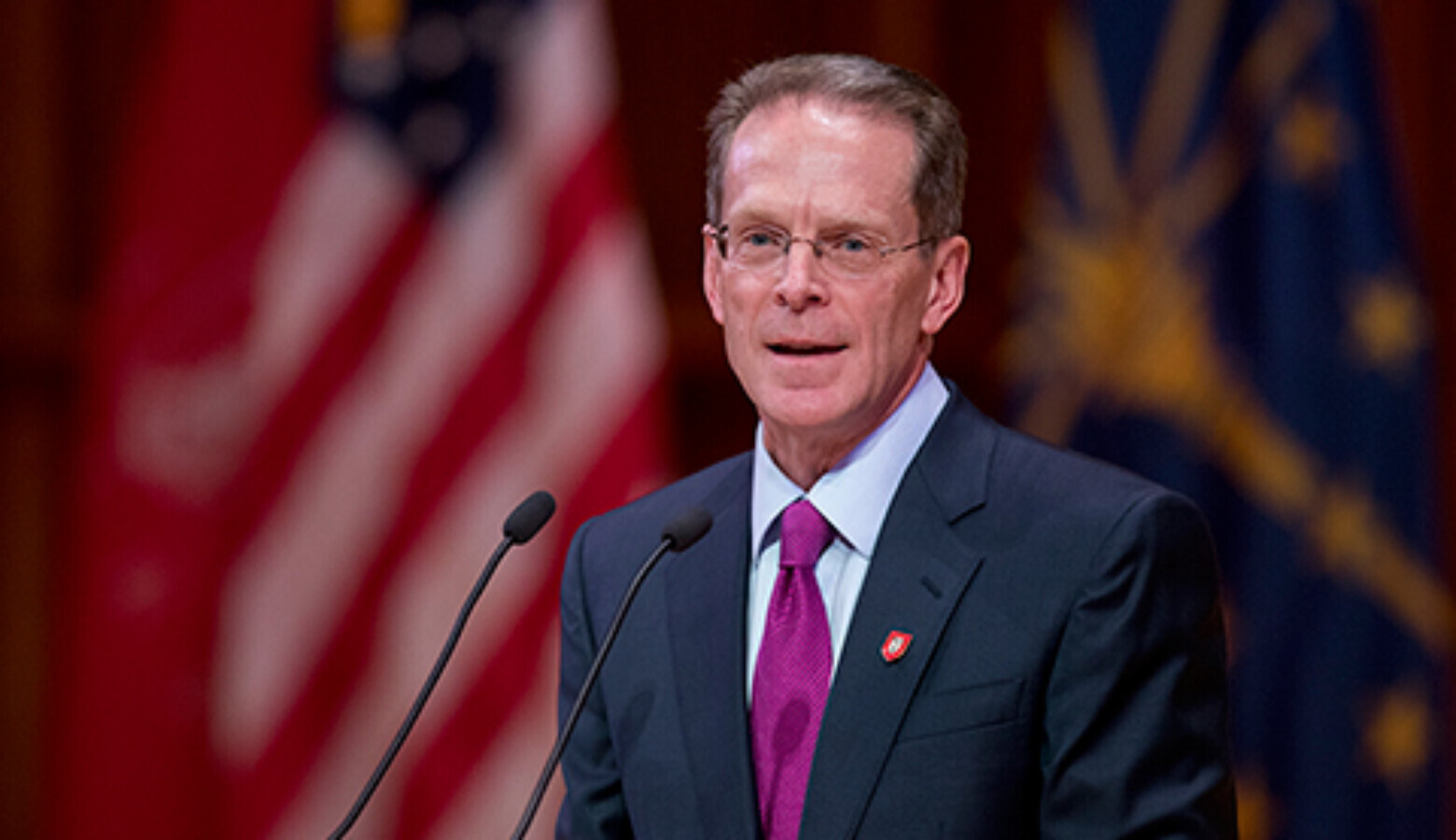 Ball State President Geoff Mearns, in his weekly BSU pandemic update IPR interview, says the university has its COVID-19 plans ready to engage.  This in the face of coronavirus numbers in Indiana, released Friday, that hit a daily, new-positive-case record for the pandemic: 1,253.  Delaware County, home to Muncie and Ball State, recorded its second-highest, daily, new-positive-case number, released Friday: 21.
Classes begin at Ball State on Monday, August 24.  Mearns says students returning to residence halls are required to quarantine for 14 days before returning to campus, or present a negative COVID-19 test result upon arrival.  He said there would be a limited number of tests available for students who did not meet pre-screening requirements.  Testing has been hailed by public health officials as a necessary element for tracking the spread of the coronavirus, and for identifying those who carry the virus so that they can be quarantined.
Mearns says the Centers for Disease Control and Prevention, and state health authorities, discouraged colleges and universities from applying mass numbers of COVID-19 tests to returning students, because of shortages of testing supplies, nationwide.  Cost, he said, is a factor, but not the main reason for not doing several thousand tests on arriving students, staff, and faculty.  He says testing supplies have become even less available over the last three weeks.  Mearns says Ball State is, however, purchasing low-cost, rapid tests, as such tests become more available.
Further, Mearns says the university will roll out a large informational campaign on Monday (Aug. 10) to promote mask wearing, and other, proven, public health practices to avoid the coronavirus.  The iconic university statue Beneficence may even be wearing a mask, Mearns noted.
(You can hear a full recording of President Mearns' BSU pandemic update for Friday, Aug. 7, as aired during Morning Edition, on the attachment, below.)