Muncie Mayor Touts Area Housing Market Success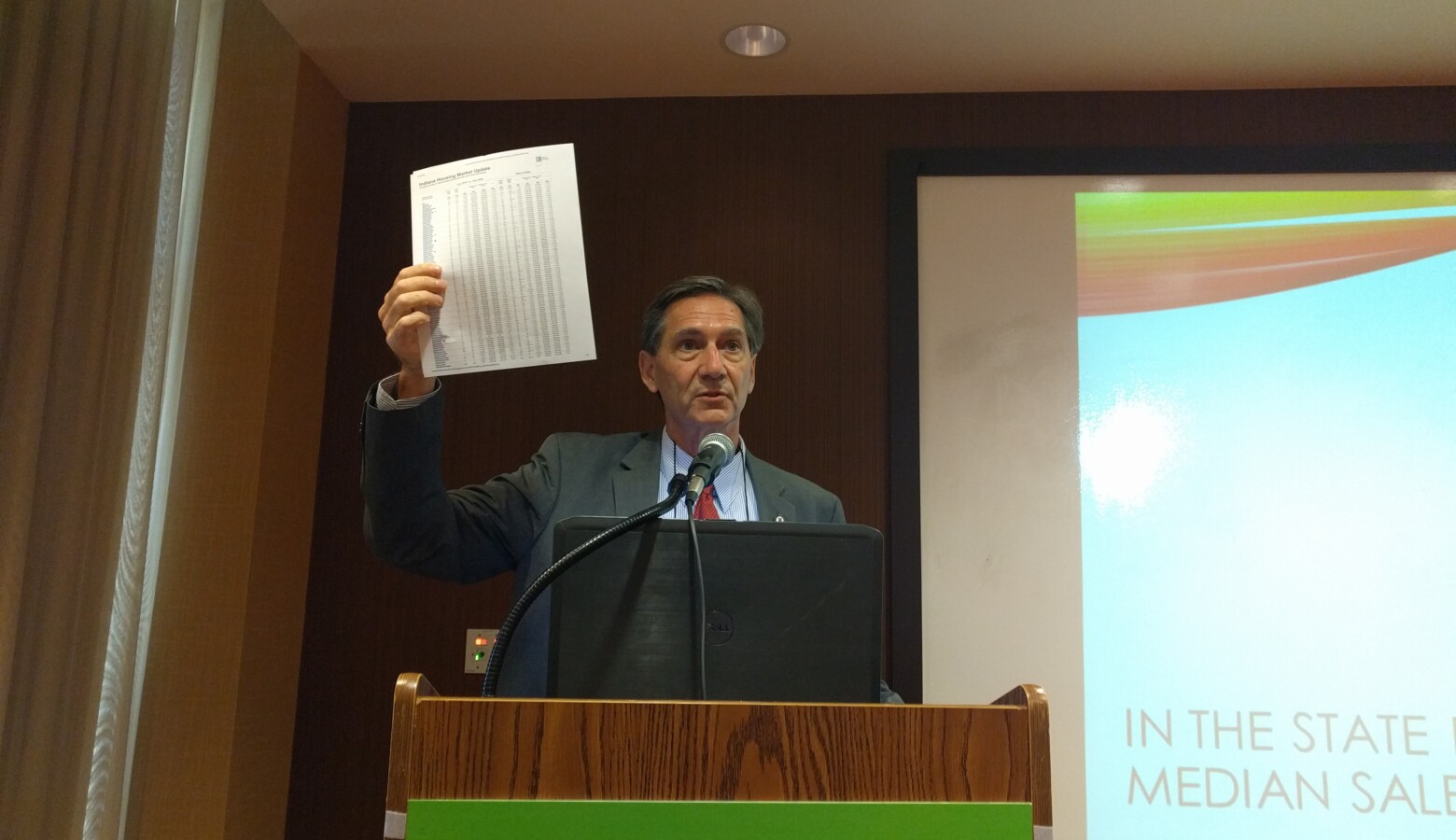 Muncie's mayor is touting the recent success of the area's home buying market.  As IPR's Stephanie Wiechmann explains, he's hoping some good news will benefit the city's economic development opportunities.
"These are all numbers not from me – this is from a third party source," says Muncie Mayor Dan Ridenour.  "I just took the time to go through this data.  Because I think Muncie doesn't give itself enough credit.  And it's time for us to start taking charge of our own story."
Ridenour, a long-time banker, is a fan of data and not shy in sharing numbers with the city.  Now he's talking about housing market data from the Indiana Association of Realtors.  Numbers from January to June say the Muncie/Delaware County housing market led the state's largest real estate markets in the percentage increase in median sales prices.
What does that mean?  In July of last year, the median sales price for a Muncie home was $99,500.  This year, even during a pandemic, it's $112,500 – an increase of 13.5 percent.
With the price increase, area home sales also increased by two percent.  Realtor Mike Lunsford says because mortgage rates are low and the area's stock of newly constructed homes is low, it's become a seller's market.
"So if you need to sell a house in Muncie, it sells quickly.  And at $125,000-250,000 or $300,000, you can't keep a house on the market hardly, if it's in decent shape at all."
Read More: Muncie Mayor's Proposed Budget: Streets, Sidewalks, Parks, And A Cushion For COVID Losses
For Ridenour, this also means more property tax revenue for the city.  About 62 percent of the city's revenue comes from those taxes – and more expensive homes generate more tax revenue.