Smoke From Western States' Wildfires Visible To Hoosiers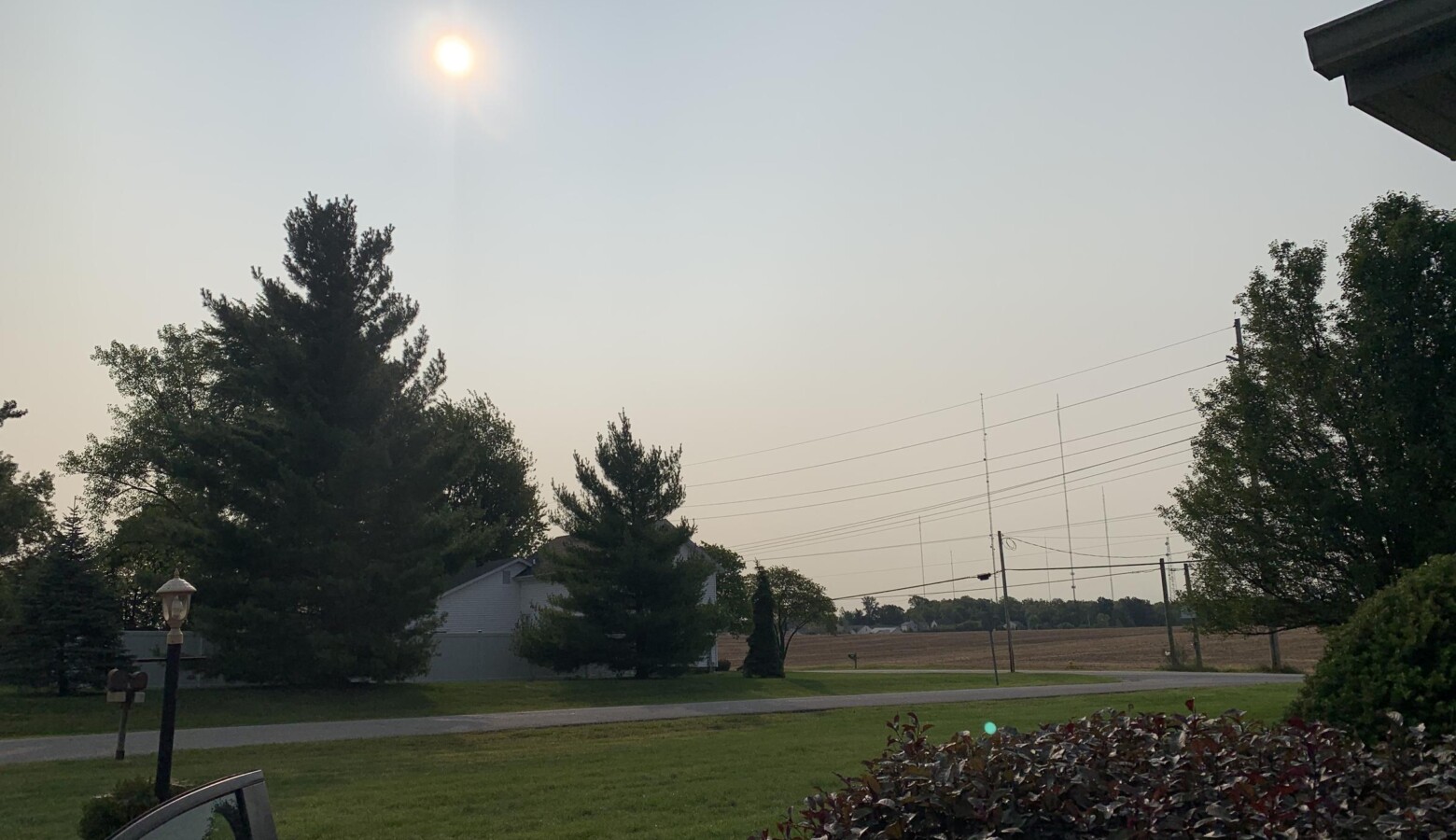 Although meteorologists are forecasting sunny skies for much of Indiana over the next several days, skies near you might look hazy. As Indiana Public Broadcasting's Katy Anderson reports, smoke from western states wildfires is traveling thousands of miles and blanketing the rest of the country.
According to Mark Frazier, Meteorologist for the US National Weather Service of Northern Indiana, the smoke is visible to Hoosiers more than two thousand miles away due to transport winds.
"So as that smoke is elevating up through the atmosphere they're being captured by the winds aloft and it literally is transporting those particles downwind to the central part of the US," Frazier says.
Although the fires are creating hazardous air quality conditions in the west, this is not yet an issue for Indiana.
As of Wednesday afternoon there are currently no ozone or air quality alerts in Indiana.  According to the Indiana Department of Environmental Management, air quality for most of the state is "moderate," meaning that air quality is acceptable but some pollutants may be a moderate health concern for people who are unusually sensitive to air pollution.