Muncie City Councilman To Become First Deputy Mayor In More Than A Decade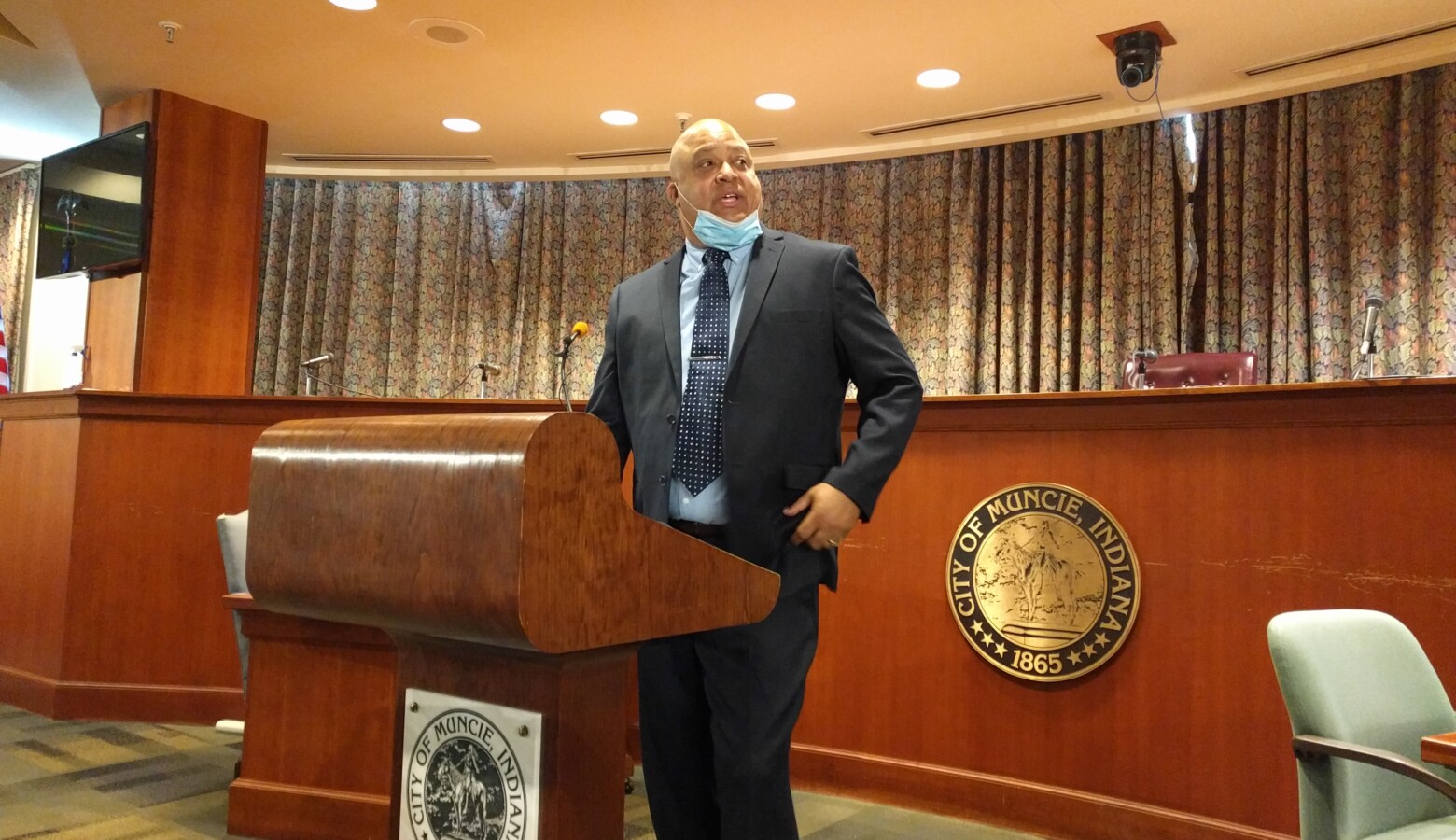 A Muncie city councilman will next year take up the post of the city's deputy mayor.  As IPR's Stephanie Wiechmann reports, it's a position the city has had to live without for more than a decade.
It was a campaign wish of Muncie Mayor Dan Ridenour to bring back the city's deputy mayor position, after it was cut from the city budget years ago.  Muncie City Council recently approved the funding, beginning in 2021.  And now one of those council members is taking the job – at-large member Richard Ivy.
The quality improvement officer at Lifestream Services says he will leave his job and his council position to join the Ridenour administration in January.
"Because it was a decision-making process.  [Ridenour] allowed me a week to decide, because I do love the job I do at Lifestream.  And that was a difficult decision."
Ridenour says the role of the deputy mayor is still being defined.  But to begin, Ivy will work more with city departments, freeing up Ridenour to focus more on city economic development.  Ivy says their individual skills are complimentary.
"My skill sets are with people and problem-solving.  That's where my skill sets are.  His, if you know, is in banking and numbers.  So we will branch off initially with that, but it's going to be a merging of decision-making and things of that nature.  He's promised me that.  He's not going to embarrass me," Ivy laughs.  "So he will come to me before he makes a decision," says Ivy, making the crowd laugh. "I'm just kidding."
Ivy has worked in city government before during a previous Republican mayoral administration.  He's also served on many local boards and organizations, including helping with youth sports for more than 25 years.
Ivy says he'll make his resignation from the city council effective on December 31.  Ridenour says party chairs will caucus for his replacement.