YMCA Makes Case To Relocate To Tuhey Park; Community Members Aren't Convinced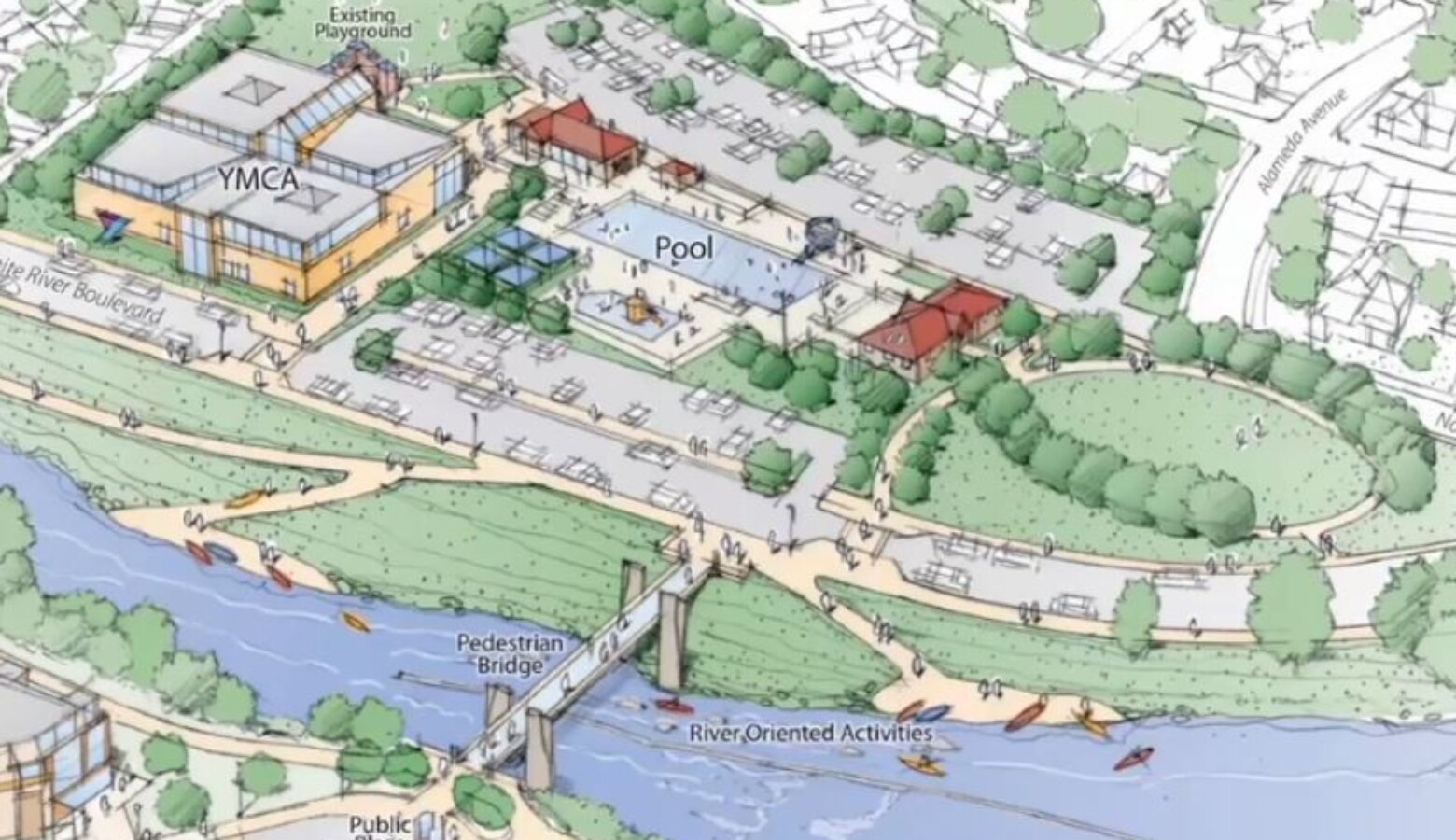 The YMCA of Muncie says its proposal to build a new facility at the city's Tuhey Park is visible, accessible, safe, affordable, and takes advantage of community partnerships.  But as IPR's Stephanie Wiechmann reports, not everyone is convinced the public and private plan is the best option for Muncie.
According to the YMCA's presentation, a large new Y headquarters would sit on the current green space in Tuhey Park, next to the currently city-owned Tuhey Pool and playground in the Riverside-Normal City neighborhood. A new playground would be added and parking lots would be poured on both sides of the pool's current space.
YMCA CEO Chad Zaucha says the nearly 150-year-old Christian recreational organization needs to remain downtown.
"Locating a new Y, a social gathering hub, a place where we can deliver on whole person health, in the center of a community, to strengthen our core and our heart, is where we need to be, 'cause that's where we can deliver on the most impact."
On screen at the live-streamed presentation to comply with COVID-safe practices, community partners like tech firm Accutech, Ivy Tech Community College, and Ball State University gave their support for the proposal, calling it an exciting partnership and needed in downtown.
In the live video's online comments, community members watching – including those that live in the neighborhood surrounding the city park – repeatedly said they don't want the organization to privatize a public park to meet its goals.  They want the YMCA to expand its existing downtown location or build near Muncie Central High School and the Fieldhouse.  Some also say they already can't afford to join the Y.
The Muncie Parks Board approved the YMCA's plan in October.  Additional city boards will need to consider the plan.  Though a design firm showed a "bird's eye view" proposal Monday afternoon, Zaucha says the plan isn't beyond a "concept" right now.  And that includes raising the money to fund the proposal.
"We really can't go out and raise any capital for the project or ask a donor to commit and support this until we know where it's going to be, what it's going to look like, how we're going to serve the community."
Zaucha is asking the community to email him to continue the conversation.  A "Friends of Tuhey" group online is asking people to email Muncie city council members.