Indiana's Teacher Compensation Commission Unveils Report, Recommendations To Raise Pay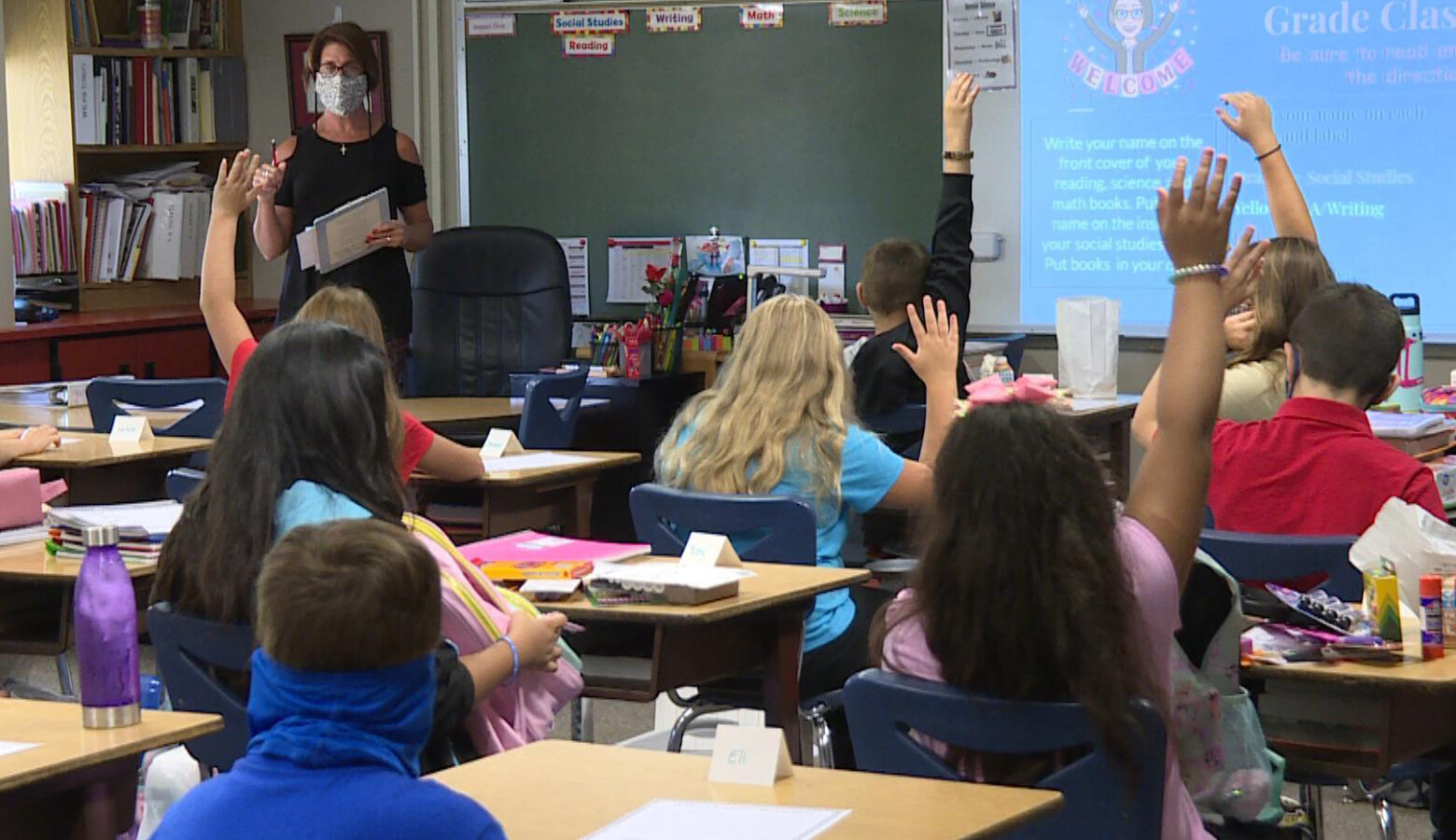 The governor's teacher compensation commission unveiled its report on teacher pay Monday, which includes a list of more than 30 recommendations to raise educator salaries.
The commission's report says a competitive average teacher salary for Indiana lands at about $60,000 a year. That's nearly $9,000 more than the current average, and would take an investment of more than $600 million.
Commission chairman Mike Smith said elected officials, schools, and education groups all have a role to play.
"It's a daunting task and it's going to require action and cooperation by all of us," he said.
The commission's report includes 37 total recommendations for both lawmakers and schools to consider. The focus on reallocating funding, increasing revenue options, and adjusting other policies to help drive more money into the hands of educators.
Some of the recommendations for lawmakers to consider include things like paying off even more of schools' pension debt to free up additional funding, and eliminating a tax credit for households with incomes above $150,000 that contribute to 529 education savings plans. It also recommends lawmakers remove some barriers schools have to consolidate school corporations and their associated costs.
The report also suggests setting a minimum teacher salary in the state, and providing incentives for schools that meet certain teacher salary benchmarks.
The group also recommends schools take action.
The commission's report encourages schools to join the state's prescription purchasing plan and consolidate expenses or shared services with other districts, in an effort to reduce costs. It also says more schools should pursue referendum funding to increase their revenue, and consider strategic staffing cuts to make more money available for salaries.
The state's largest teachers union, the Indiana State Teachers Association responded to the report shortly after it was made public.
The union agrees with the findings in the report and supports many of the recommendations to accomplish higher teacher salaries for lawmakers to consider. But leaders of the association pushed back on the proposal for schools to limit health benefits for the spouses of teachers.
Dan Holub, executive director of ISTA and teacher compensation commission member says the recommendations for schools are something the union can address on a case by case basis, as needed.
"The report calls on school districts to look at these things – it's not calling on the legislature to do that so those are local issues we would deal with local by local," Holub said.
Lawmakers are also reacting to the report being made public today. House education committee chairman Rep. Bob Behning (R-Indianapolis) said he will consider the recommendations "thoughtfully" during the upcoming legislative session.
The legislative session begins Jan. 4.
Contact reporter Jeanie at jlindsa@iu.edu or follow her on Twitter at @jeanjeanielindz.