Ball State Ends Football Season Ranked #23 In Final AP and Coaches Polls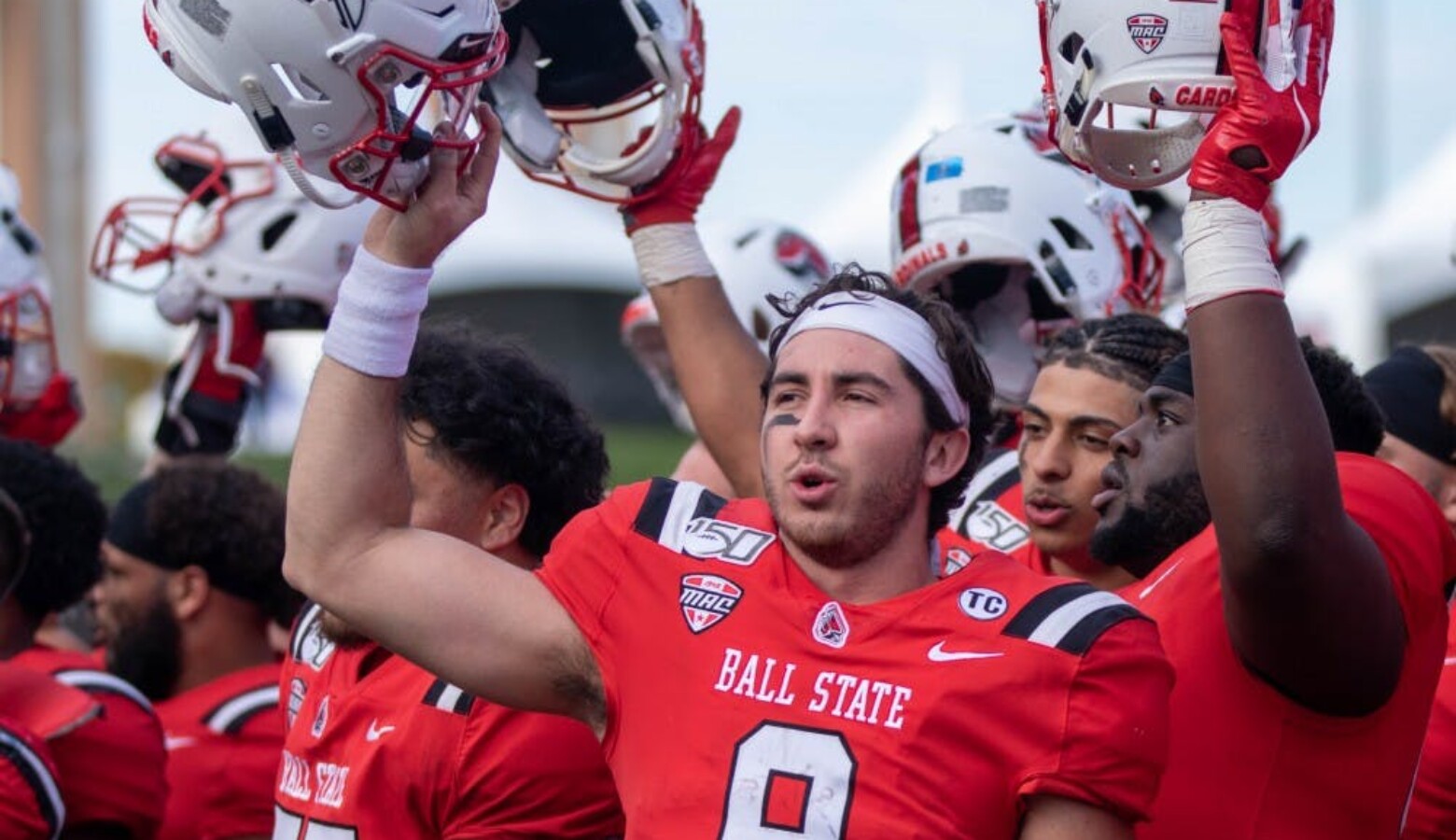 Head Coach Mike Neu's 7-and-1 Ball State football Cardinals wrote some history this season by winning their first Mid-American Conference (MAC) West Division title since 2008, and by winning their first MAC Championship since 1996. Then the Cards throttled San Jose State in the Arizona Bowl 34 to 13 to tally the school's first bowl game victory.  Now, the Cardinals have added another accomplishment to their 2020 campaign: Ending the season ranked in the top 25.
It wasn't easy.
The Cardinals had to beat two, ranked, undefeated teams, in a row, on neutral turf: Buffalo in the MAC Championship game at Ford Field in Detroit, and San Jose State in the Arizona Bowl, at Arizona Stadium, in Tucson.
In each case, job done.
Ball State entered both the Associated Press (AP) and the Amway Coaches Poll for the first time this season, at season's end (Tuesday), ranked 23rd.  The Cards have visited the top 25 before, flying all the way up to 12th in 2008, but dropping out of the rankings after losing to Buffalo in the MAC Championship game that season, and losing its bowl game.
This is also the first time since 2003 the MAC has had two teams in the top 25, simultaneously.  Buffalo ended its 2020 campaign in both polls in 25th place, behind San Jose State in 24th, and the Cardinals in 23rd.  Two other Indiana Football Bowl Subdivision (FBS) teams also finished in the Top 25: Notre Dame finished 5th in both polls; Indiana came in 12th in the AP poll, and 13th in the coaches poll.
Ball State fans can add one more item about which to cheer:  16 of the team's 22 seniors will likely return next year.  This is courtesy of an NCAA ruling, granting a blanket, additional year of eligibility due to hardships caused by the pandemic.