Holcomb Still Dropping COVID-19 Restrictions As Virus's Spread Worsens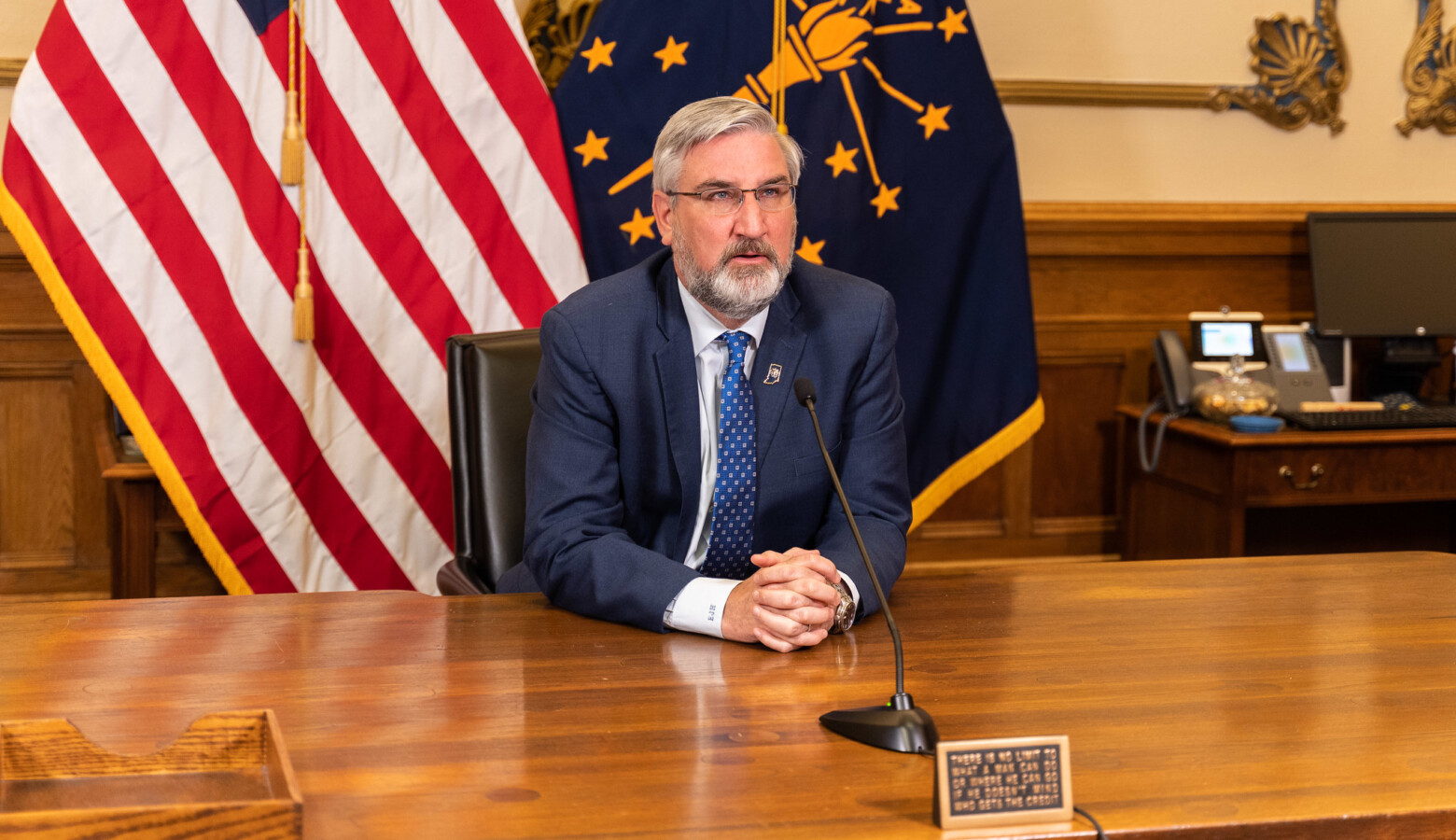 Gov. Eric Holcomb is still dumping all statewide COVID-19 restrictions April 6, even as his top state health official warns of worsening spread.
COVID-19 cases, hospitalizations, positivity rate and county-based risk of spread have all been going in the wrong direction in recent days or weeks.
And State Health Commissioner Dr. Kris Box said the state has identified the UK, Brazil, South Africa and California variants of the virus in Indiana.
"We cannot throw caution to the wind and behave as if the pandemic is over," Box said.
READ MORE: How Will Indiana Distribute COVID-19 Vaccines? Here's What You Need To Know
Join the conversation and sign up for the Indiana Two-Way. Text "Indiana" to 73224. Your comments and questions in response to our weekly text help us find the answers you need on COVID-19 and other statewide issues.
Holcomb said he's confident the state has the capacity to care for those who need the hospital if they get infected with COVID-19.
"There's some personal responsibility that will be demanded if we want to continue to manage our way through this," Holcomb said.
President Joe Biden and the head of the Centers for Disease Control and Prevention recently urged states that had dropped their mask mandates to reimpose them. And Kentucky Gov. Andy Beshear called on Holcomb not to end the mask order.
Holcomb seemed irked by Beshear's comments.
"Governor Beshear has my cell phone number and he clearly has the media's number, as well," Holcomb said. "He has not contacted me."
In a statement, the Indiana Democratic Party said Holcomb is acting irresponsibly, risking the state's progress for political, not scientific reasons.
Contact reporter Brandon at bsmith@ipbs.org or follow him on Twitter at @brandonjsmith5.