'The Prozorovs': A Modern Version of Chekhov's 'Three Sisters'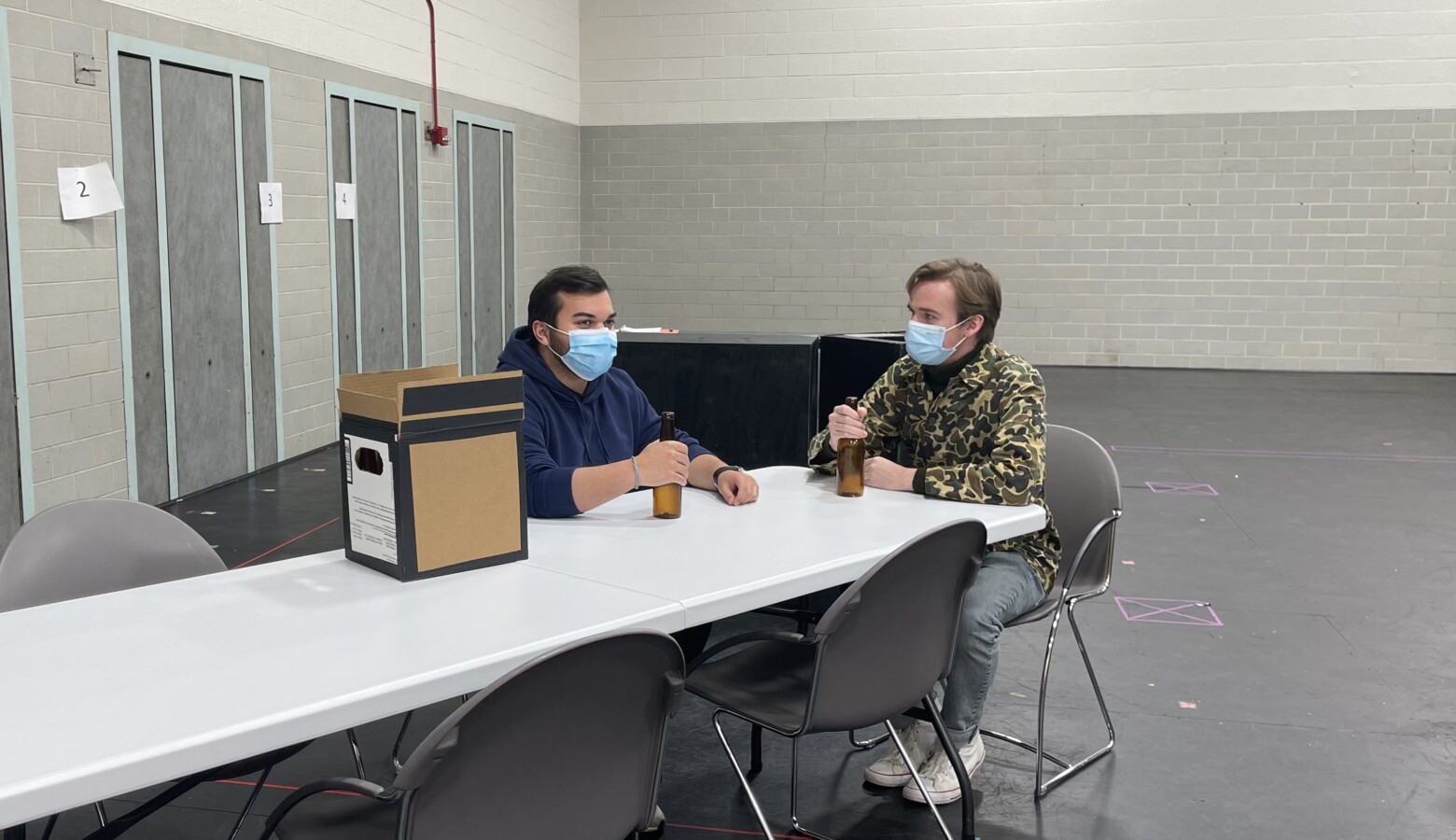 Ball State's University Theater series production, "The Prozorovs," based on Russian playwright Anton Chekhov's "Three Sisters," will debut April 1 on a livestream from Ball State University.
The newly adapted show by Department of Theater Instructor Dee Dee Batteast follows the original structure of "Three Sisters" as it tells the stories of the Prozorov siblings, but it is set in the 1990s.
"There are changes to some character names, the language, and the overall setting of the show as we are placing it in the 1990s," said Mario Noto, one of the main actors in "The Prozorovs." "The content of the show overall remains the same; however, it's altered to live in a more modern time." The original "Three Sisters" production was first performed in Moscow in 1901.
All of the 13 characters in "The Prozorovs" are played by students at Ball State, who have rehearsed for nearly six weeks and had to overcome the challenges of producing a show during a pandemic.
"We have had to alter specific moments in the script," Noto said. "For example, there is a kiss in the script; however, we obviously aren't able to do that, so blocking was changed."
Even though the performance will be live streamed, the actors will wear masks or face shields designed so that the audience can see the performers' faces.
Noto, who plays the role of Baron Tuzenbach, said this is his first time being a part of a Chekhov play. He is very excited, but also a little nervous.
"Being nervous, I think is a good sign for me personally," said the junior acting major. "When I was younger, I used to perform, (and) one of my directors told me that feeling nervous and feeling excited are very similar feelings, like they can be kind of played off each other."
Noto also said that "The Prozorovs" really is a "slice of life" kind of theatre with points of tragedy, as well as comedic moments, much like real life that has ups and downs and in betweens.
"The Prozorovs" will be performed on April 1-3. For students, BSU faculty/staff/seniors, the price is $10 per person. For the general public, the price is $15 per person. You can call 765-285-8749 for tickets or go to https://www.tix.com/ticket-sales/bsu/969/event/1199870 to order tickets online.
Yifan Zhao is a reporter for a Ball State immersive-learning arts journalism course.