Holcomb Sues General Assembly Over Emergency Powers Law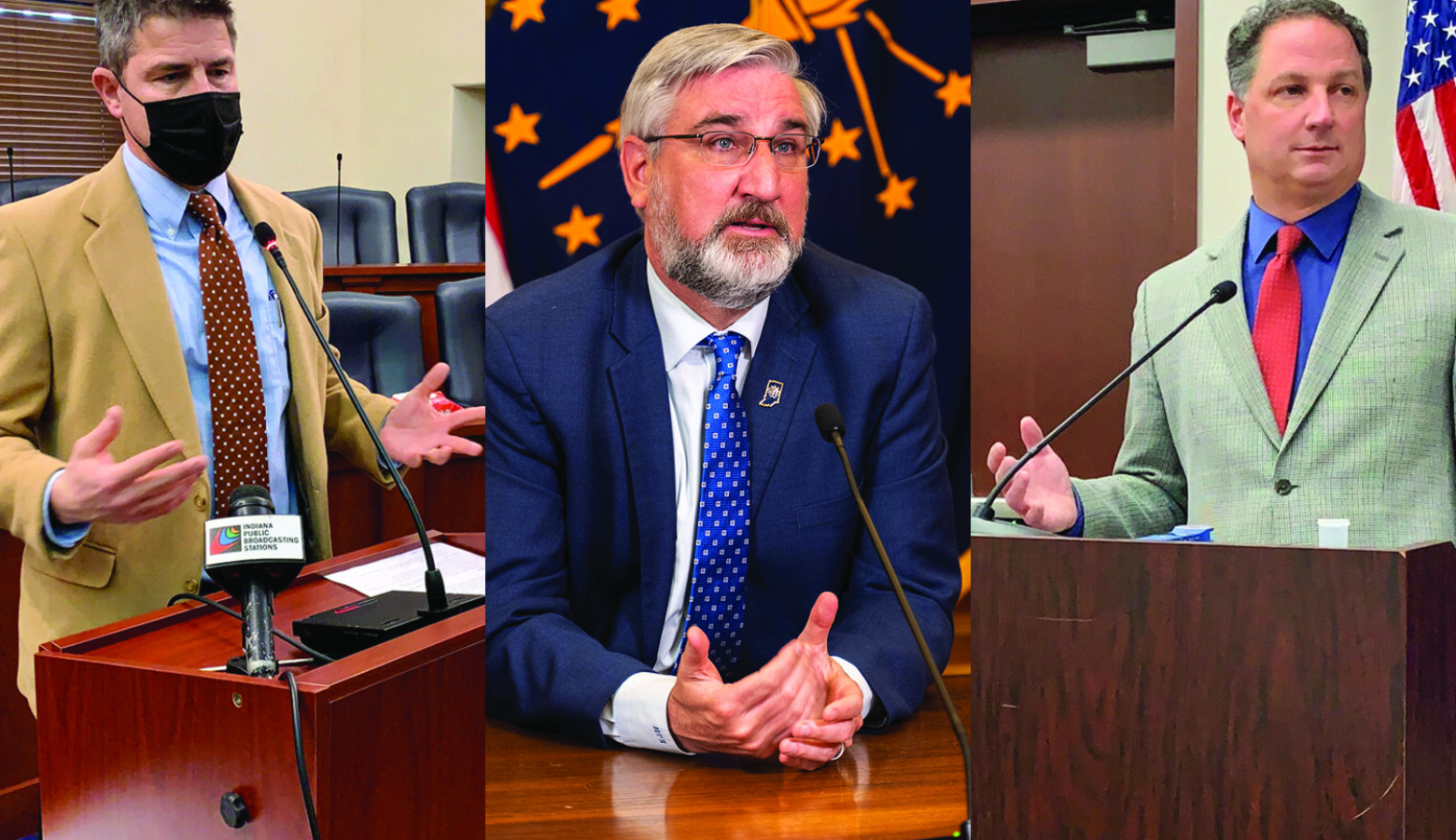 Gov. Eric Holcomb sued the Indiana General Assembly Tuesday over legislation that would give lawmakers more authority to intervene during a public emergency.
Many lawmakers felt sidelined during the COVID-19 pandemic as the governor issued dozens of executive orders, some of which legislators openly opposed. To give themselves more opportunity to intervene in the future, lawmakers passed a bill, HB 1123, that allows them to call a special session of the General Assembly during a public emergency.
But Holcomb – supported by some constitutional experts – believes the Indiana Constitution exclusively gives the governor that power. And he's suing to find out for sure.
The governor previously vetoed the bill over his concerns. Lawmakers then easily overrode that veto, putting the measure into law and setting the stage for the court battle.
Legislative leaders said Holcomb's suit was expected. In a statement, Senate President Pro Tem Rodric Bray (R-Martinsville) said it's a result of a "fundamental disagreement" with the governor over the law's constitutionality. And House Speaker Todd Huston (R-Fishers) said they're in consultation with the Attorney General's office on next steps.
In a statement, House Minority Leader Phil GiaQuinta (D-Fort Wayne) – whose caucus voted against the final bill – said it's a "real shame" that taxpayer dollars will be spent resolving "needless power struggles."
"Too many times, we have watched as our colleagues across the aisle have forced through legislation with questionable constitutionality," GiaQuinta said.
There is no timetable for how the lawsuit will play out, though Holcomb – in his filing – said the issue should be resolved as soon as possible. He said the law creates "uncertainty and confusion" and its consequences could be "severe."
But the constitutional question might not be answered by this lawsuit. Attorney General Todd Rokita did not give the governor's office the necessary permission to hire outside counsel for the suit. In a statement, Rokita said state law says only his office "may determine and advocate the legal position of all of state government."
"And that exclusive authority exists for good reason — so that Indiana speaks in court with a single legal voice," Rokita said.
Procedural issues being raised by Rokita may prevent Indiana courts from answering the question at the heart of the burgeoning legal battle.
This story has been updated.
Contact reporter Brandon at bsmith@ipbs.org or follow him on Twitter at @brandonjsmith5.