As Schools Offer COVID-19 Bonuses, Long-Term Teacher Pay Needs Remain In Focus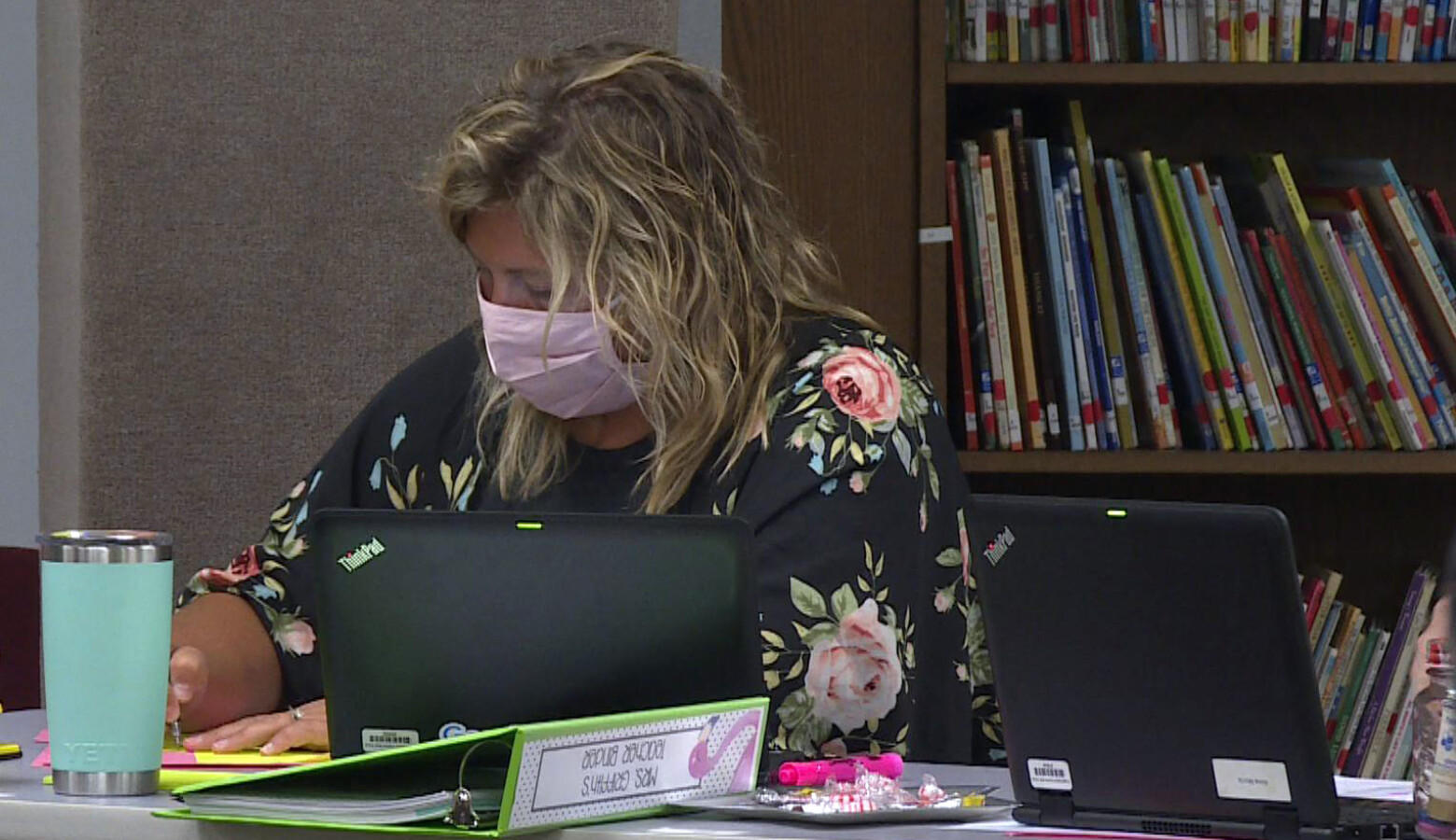 Schools across the state are offering bonuses to their staff as tokens of appreciation after an intense and unusual school year.
They're hoping extra pay and one-time bonuses incentivize teachers to work summer school and come back next fall, but teachers say it's not a substitute for sustainable increases to their pay in the long-term.
Schools are using federal relief funding to offer the bonuses, in some places up to $2,000. In Vigo County, employees are getting what the school district is calling COVID Retention Stipends, with teachers getting $1,100.
Bill Riley, Vigo County School Corporation director of communications, said the bonuses are a way to recognize teachers' efforts to keep students learning, despite massive disruptions and changes to the way they deliver instruction.
"Just saying 'thank you' for all the extra work this year and stick with us, stick with education," he said.
Riley said VCSC is also doubling pay for summer school teachers to incentivize them to keep working after such a tumultuous year. So far, he said, the corporation has fully staffed the programs being offered throughout the district.
Join the conversation and sign up for the Indiana Two-Way. Text "Indiana" to 73224. Your comments and questions in response to our weekly text help us find the answers you need on statewide issues.
But teachers are still eager to see leaders prioritize sustainable increases to teacher compensation in the future.
Mark Tojo is a chemistry teacher in Fort Wayne, where educators are receiving one-time stipends of $2,000. He said it's a nice gesture, but it's not a substitute for the ongoing need to pay educators more.
"I think that that gesture is really important but I also think that we need to understand it as a gesture in the larger context of – hopefully – the state's ongoing effort to raise teacher pay," he said.
Lawmakers set parameters in the state budget earlier this year targeting teacher pay boosts – including a push for schools to offer minimum salaries of $40,000 a year, and a requirement for schools to spend at least 45 percent of their per-student state funding on teacher compensation.
The amount of state funding being sent to schools depends on how many students enroll, meaning attracting and retaining students is a critical piece of the financial picture.
Riley said VCSC is looking at how to leverage temporary federal relief dollars to build programs that will attract enough students to support future teacher pay increases, possibly later this year.
Contact reporter Jeanie at jlindsa@iu.edu or follow her on Twitter at @jeanjeanielindz.