Mearns Elected Chair of Mid-American Conference Council of Presidents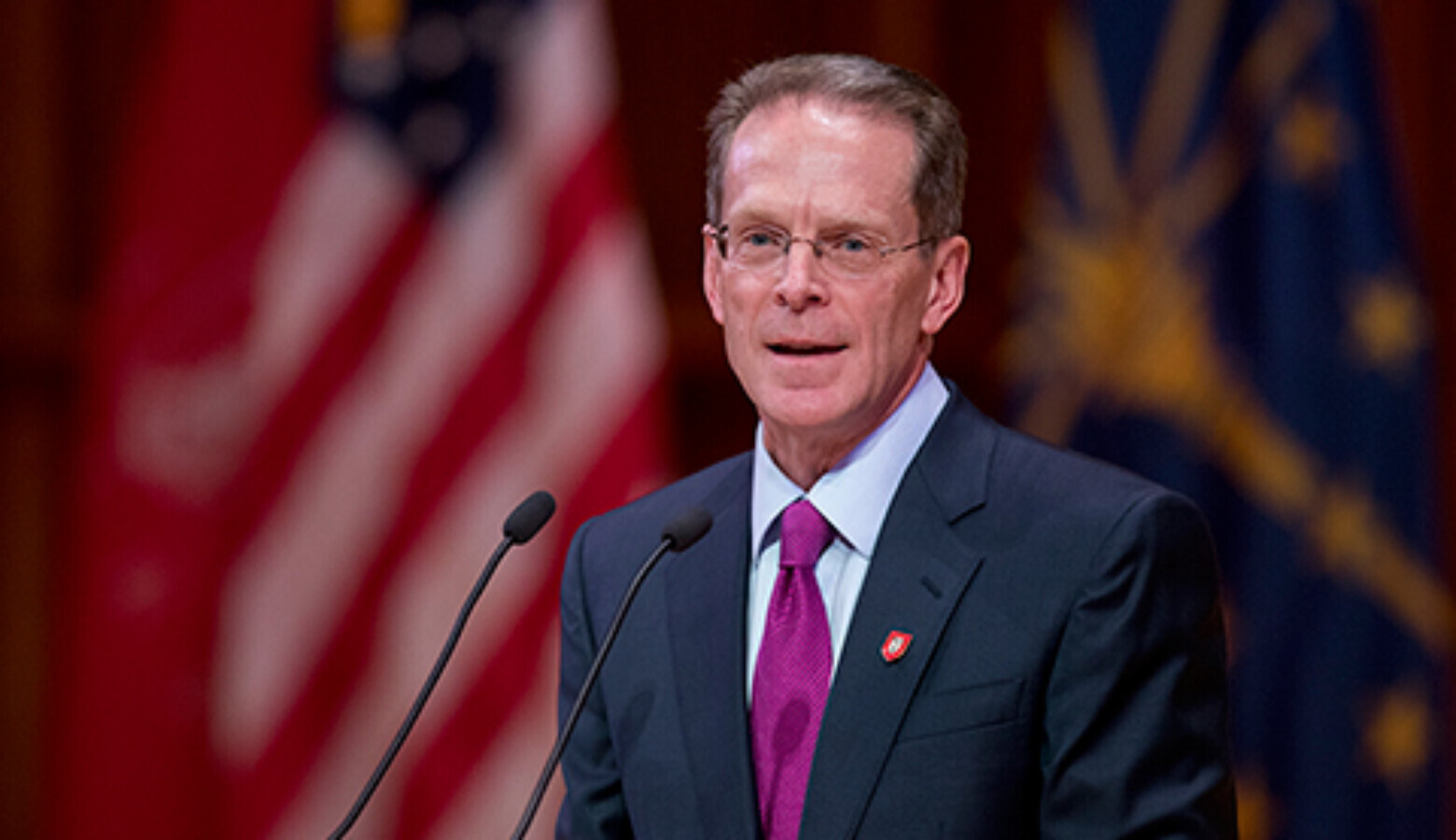 Ball State University President Geoff Mearns was elected the Chair of the Mid-American Conference (MAC) Council of Presidents.  The conference made the announcement, Wednesday.  Mearns takes over for University of Buffalo President Dr. Satish Tripathi who chaired the organization for the last four academic years.  Additionally, Mearns will represent the MAC with the NCAA Board of Directors.
In a university news release, Mearns commented on his new responsibilities.  "On behalf of the President's Council, I would like to express my gratitude to Dr. Tripathi for his leadership and guidance over the last four years.  I look forward to working with my colleagues to continue advancing the Mid-American Conference while also helping our student-athletes achieve athletic and academic success."
Mearns served the last year as the MAC's representative to the NCAA Presidential Forum.  Central Michigan University President Dr. Robert O. Davies will replace Mearns in that position. "It is a privilege to have been appointed to this important role as a liaison between the Mid-American Conference and the NCAA," Mearns said.  "I look forward to the challenge of helping shape plans and policies that promote the best interests of all student-athletes."   Ball State's news release says the NCAA Board of Directors is comprised of 24 members: 20 chief executive officers (CEOs), one director of athletics, one senior woman administrator, one faculty athletics representative, and one student-athlete. All Football Bowl Subdivision conferences have a permanent seat. Five Football Championship Subdivision and five Division I Subdivision conferences rotate seats.
Mearns, himself, was a student-athlete.  While studying English at Yale University, Mearns was on the varsity cross country, outdoor track, and indoor track teams for four years.  In his senior year, he captained Yale's cross country team, and, in 1984, he qualified for the Olympic marathon trials.
The MAC Council of Presidents sets athletics policies for its member institutions and hires a conference commissioner who works with the conference's athletics directors.  The commissioner, in turn, organizes particular operations of the MAC's sports competitions, including tournaments.