Richmond, Clarksville Work With IU To Study How To Combat Extreme Heat In Their Cities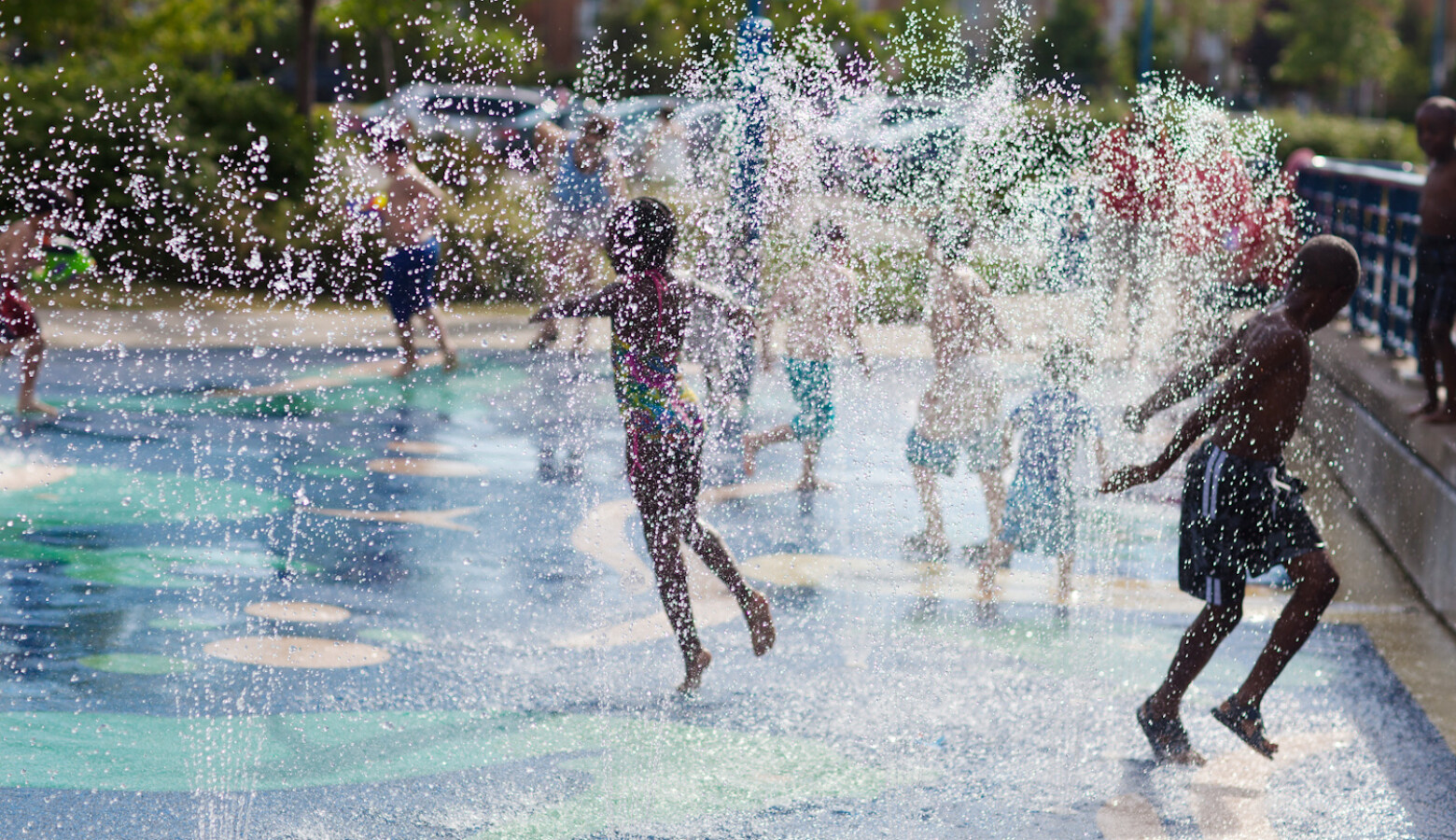 As this summer heats up, Indiana University is partnering with two cities to find out what parts of those communities get the hottest and who is most vulnerable to extreme heat.
Clarksville and Richmond will participate in the two-year program in collaboration with IU's Environmental Resilience Institute and the Indiana Office of Community and Rural Affairs.
Dana Habeeb is an assistant professor in IU's Department of Informatics. She studies how things like buildings and roads affect the environment and public health. Habeeb said it's important for cities to know how temperatures vary in their communities and why.
"So we can imagine like a really downtown area with a lot of impervious surfaces or parking lots are going to be a lot hotter than, say, single-family residential areas that might have a lot of tree canopy or a lot of park space," she said.
How do you go about finding the hot spots in a city? Habeeb said volunteers will place low-cost sensors on their bikes or cars.
"They'll have a predetermined route that they'll move in throughout their city and they'll use those sensors to actually map near surface air temperatures," she explained.
This kind of information is more important than ever as the number of days above 95 degrees continues to rise. By the middle of this century, climate experts with Purdue University estimate we could have up to 51 days of extreme heat a year.
That will likely lead to more heat-related illnesses and deaths — especially for people more vulnerable to heat like seniors and children. Habeeb said income, race and whether a person is isolated from others are also risk factors.
Alison Zajdel is a member of the Richmond environmental sustainability commission and also works for Earth Charter Indiana. She said Richmond does what it can to provide cooling centers, but the city has so many lower-income residents who are vulnerable to extreme heat.
"There are a lot of people who air conditioning is out of reach for and who vehicles are out of reach for. So they're walking to work or walking to commitments for their children," she said.
The study will help Richmond and Clarksville develop strategies to protect residents on high-heat days — like issuing heat alerts, using building materials to reflect sunlight, and increasing tree cover.
Contact reporter Rebecca at rthiele@iu.edu or follow her on Twitter at @beckythiele.
Indiana Environmental reporting is supported by the Environmental Resilience Institute, an Indiana University Grand Challenge project developing Indiana-specific projections and informed responses to problems of environmental change.