New CDC Mask Guidance Derails Vote On Muncie Schools COVID-19 Precautions Reopening Plan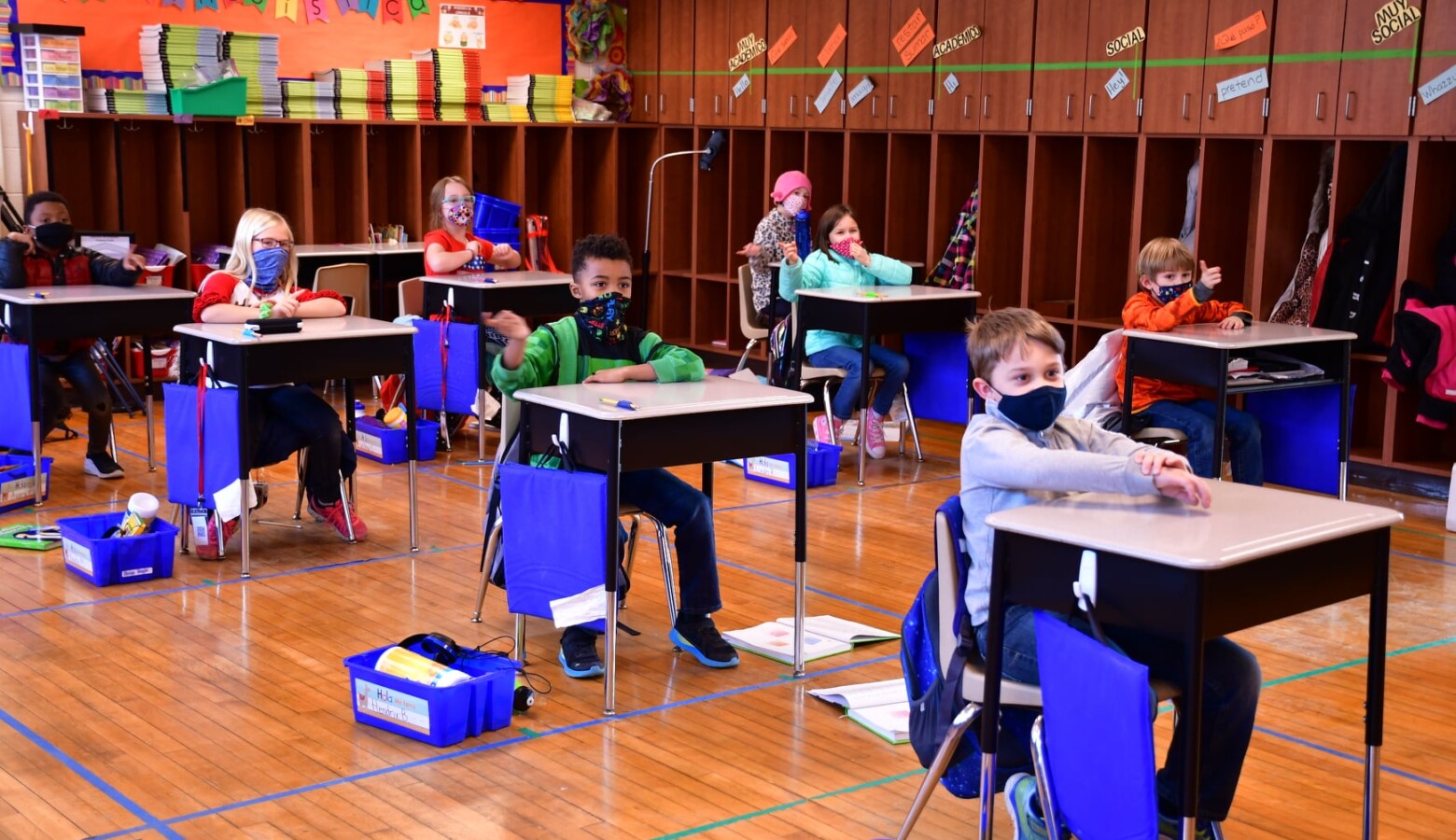 The board of Muncie Community Schools will hold a special meeting next week to discuss the district's COVID-19 precautions reopening plan.  As IPR's Stephanie Wiechmann reports, that's after new federal guidance on masks in schools derailed the district's proposed rules.
According to the proposed reopening plan published before Tuesday night's board meeting, face masks would be optional in Muncie Community Schools buildings this fall for staff and students of all ages.
And then, the Centers for Disease Control and Prevention issued new guidance Tuesday afternoon, saying it's recommending all K-12 students, staff, and teachers wear masks, even if they are vaccinated.
Now board president Jim Williams says the board is tabling the plan and will spend the next week looking at new guidance, local COVID case numbers, and talking to health officials.
"We all understand that families are anxious.  We certainly want to do this in a way which is the most beneficial for our students and their families."
Williams says he's talked with IU Health Ball Memorial Hospital about increased COVID cases both locally and statewide.
"They tell me that, largely, what they're seeing is a pandemic advancing, largely, among the unvaccinated.  So it's unfortunate that those who are eligible for the vaccine – that we still have any number of folks who are not willing to take it."
Less than 40 percent of Delaware County is fully vaccinated.
Read More: With Back To School Around The Corner, Parents Urged To Take Health Precautions
But though the tabled reopening plan for MCS is strongly encouraging vaccines, it is not requiring them for eligible students or any staff.  Only volunteers who want to help in classrooms or at events must be fully vaccinated.
The special meeting will be held next Tuesday, August 3 at 5:00 PM.  Students return for classes beginning August 10.