Ball State Bringing Back Indoor Mask Mandate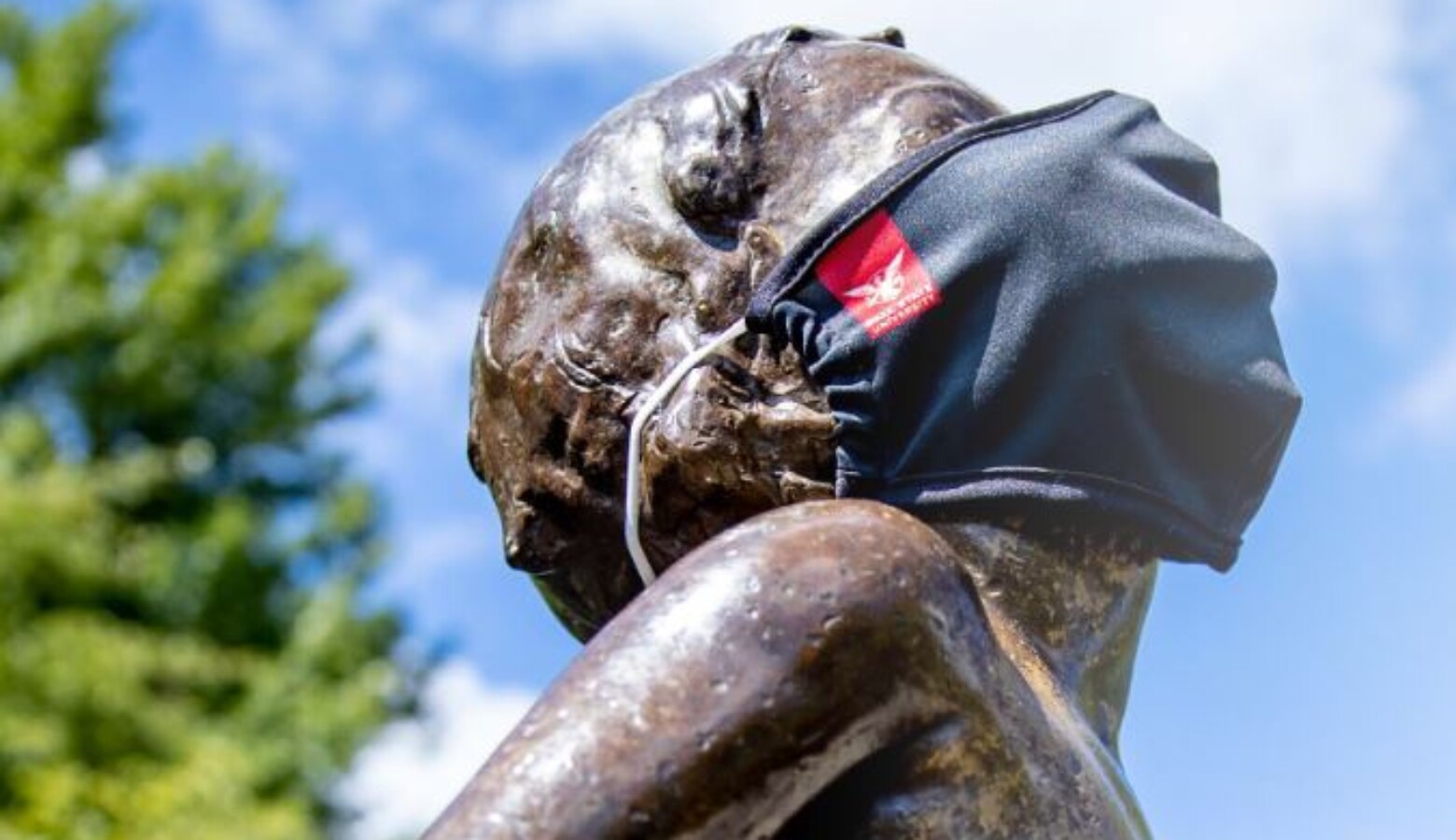 Ball State University is bringing back an indoor face mask mandate to combat a surge of COVID-19 cases, largely due to the delta variant.
Beginning Monday, all students, staff, and visitors to the Muncie campus will be required to wear a mask – even those who have been vaccinated.  Classes begin August 23.
In an email to campus, Ball State President Geoffrey Mearns pointed to guidance from the Centers for Disease Control and Prevention that, as of last week, began recommending masking up again.
Read More: Holcomb Defends Not Reimposing Any COVID-19 Restrictions Amid Surge
Mearns says the school could drop the mandate if that guidance changes or if enough people on campus become vaccinated.  Ball State has not made those numbers public, but in interviews with IPR, Mearns has said more than 60 percent of employees and more than 30 percent of students have reported getting the shots.  In Delaware County overall, that number is 40 percent.
Ball State is also increasing evening hours at the vaccination clinic it runs on campus under the authorization of the Delaware County Health Department.  Here are operation details:
August 10, 12, 13, 17, 19, 20, 24, 26, and 27; 3 p.m. to 8 p.m.
August 14, 21, and 28; noon to 8 p.m.
"You can make an appointment at ourshot.in.gov and select 'DCHD BallState WRiversideAve MVAX' — or you can just walk in to our clinic to be vaccinated without an appointment."