Holcomb Unveils Equity And Inclusion Data Dashboard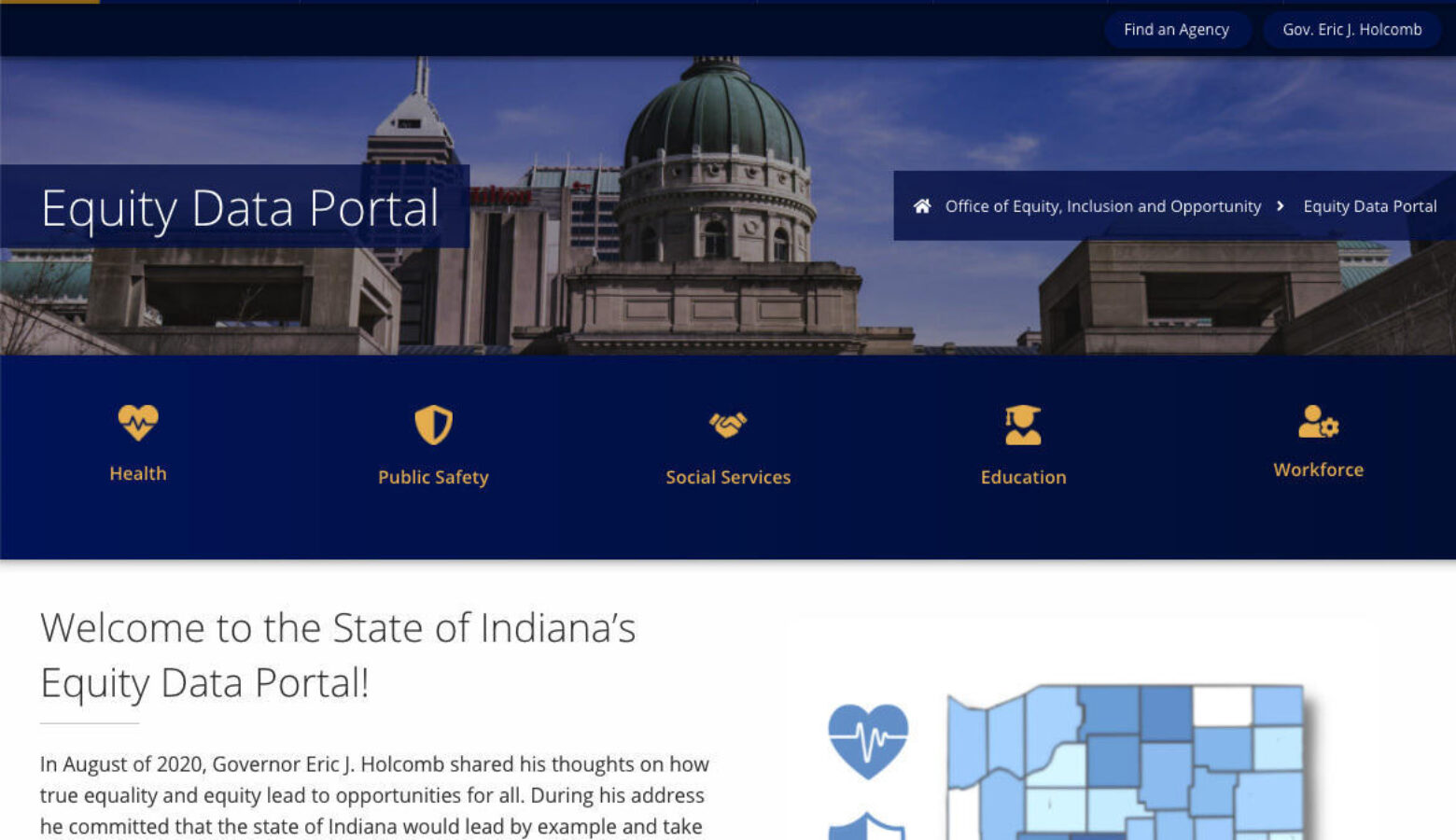 Gov. Eric Holcomb announced Tuesday he has taken steps to identify and address equity and diversity issues within state government. That comes a full year after announcing many of those initiatives.
Holcomb's first step came months ago, when he hired the state's first Equity, Inclusion and Opportunity officer, Karrah Herring. She's been working behind the scenes since, meeting across state government to develop "a strategic plan to drive change in government culture and operations."
READ MORE: Holcomb Announces New Cabinet Officer For Equity, Mandates Body Cameras
Join the conversation and sign up for the Indiana Two-Way. Text "Indiana" to 73224. Your comments and questions in response to our weekly text help us find the answers you need on statewide issues.
That plan hasn't been released yet. But what has been unveiled is a long-promised data dashboard that reveals inequities across the state, in areas including workforce, education and social services.
Holcomb also announced that the majority of Indiana State Police troopers are now equipped with body cameras, while the rest will have them by the end of September. And an ongoing review of training curriculum at the state's law enforcement academy will be unveiled this fall.
Contact reporter Brandon at bsmith@ipbs.org or follow him on Twitter at @brandonjsmith5.