Redistricting Hearings: Anderson Attendees Want Neighborhoods Kept Together And More Transparency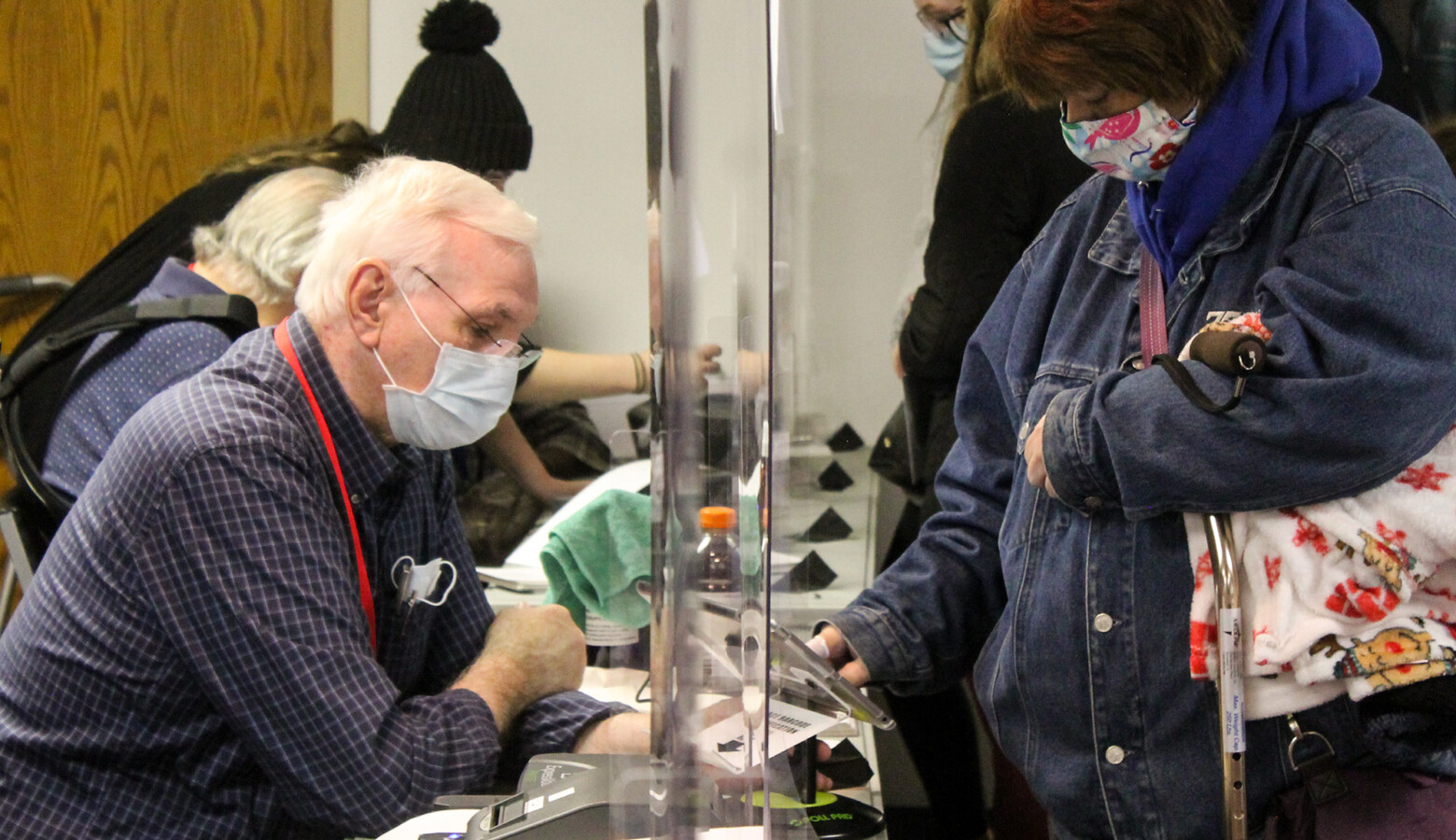 Lawmakers are holding public meetings Friday and Saturday across the state to get feedback on redistricting – the process every decade of redrawing legislative boundaries.  As IPR's Stephanie Wiechmann reports, those attending a meeting in Anderson decried political influence on the process and asked for more public input.
State Rep. Jon Ford (R-Terre Haute) chairs the state elections committee.  In Anderson, he set the stage for what he wanted from the meeting.
"You know, we're really here to listen to what you would like to see in the maps – what things are important to you."
But because the needed data hasn't arrived from the federal government yet, there are no new proposed maps to show the public.
So, those who spoke complained about districts drawn in the 2011 redistricting process – ones where counties were broken up.  Joyce Moore is from Madison County.
"[Rep.] Tony Cook [R-Cicero] and [Rep.] Bob Cherry [R-Greenfield] are both just stellar individuals.  But they have no business representing Madison County.  They don't live here and they were given a sliver of Madison County in different directions for purely political purposes."
Read More: Citizens Redistricting Commission Hears Frustration Over Divided Counties
Attendees said they want compact districts that keep neighborhoods together.  And they want them to be incumbent-blind, meaning a sitting lawmaker's address isn't considered when new lines are drawn.
Many also called for more transparency in the redistricting process.  It's something echoed by state Rep. Matt Pierce (D-Bloomington), who explained what he called the "behind closed doors" portion.
"There, out-of-state political consultants input massive amounts of political and demographic data into a computer that runs hundreds, if not thousands, of redistricting scenarios to find just the right ones that will maximize the number of legislative and congressional seats for the majority party."
Read More: Redistricting 101: Who Draws Indiana's Legislative District Maps, And How
Citizens at the Anderson meeting  want to be invited to more public hearings after draft maps are ready. Lawmakers are expected to approve new maps in late September.