Indiana Begins Formal Redistricting Process, Sets Stage For Next Decade Of Hoosier Politics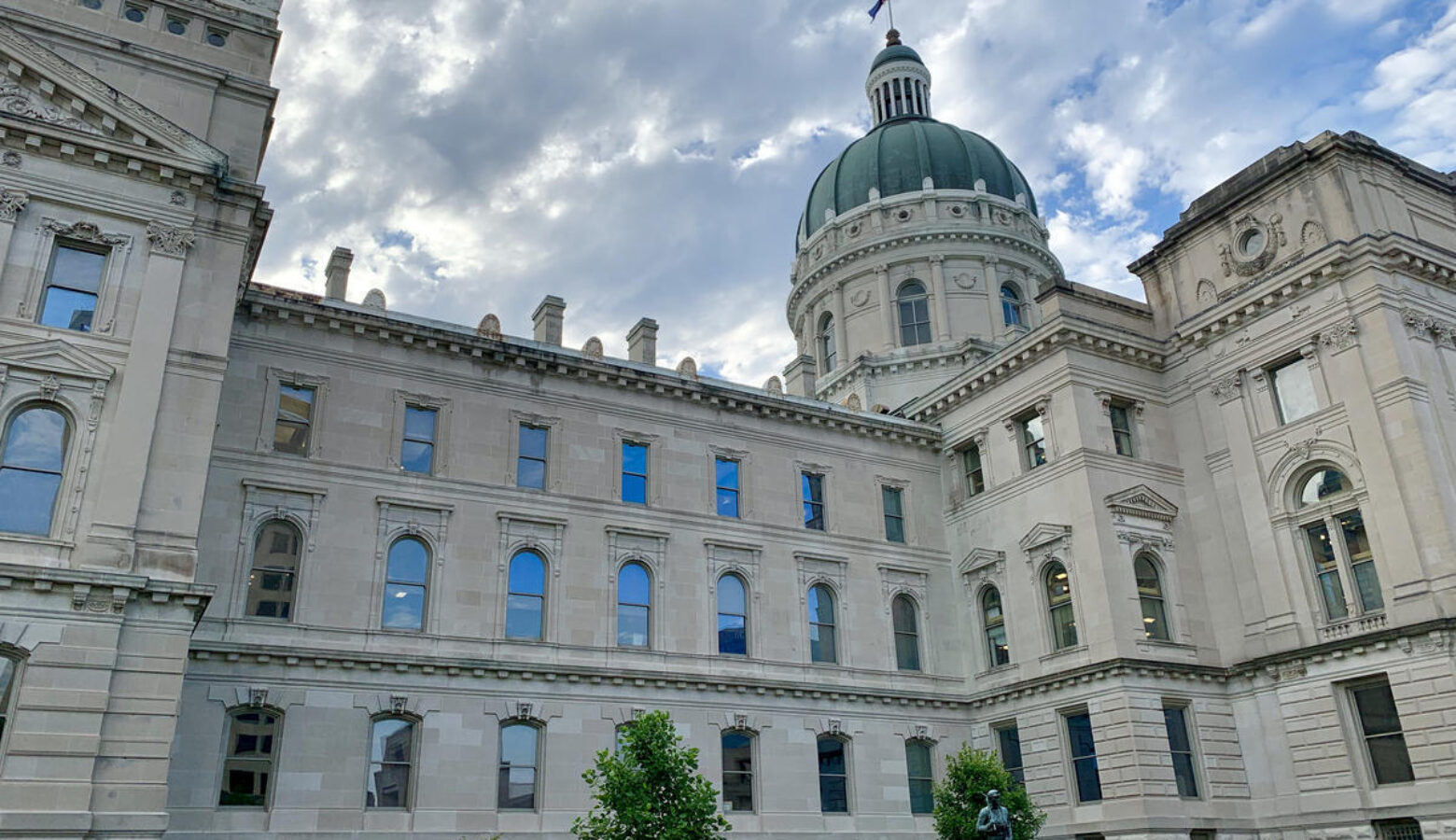 Indiana's redistricting is about to get officially underway. At its core, it determines which state House and Senate and Congressional district every Hoosier lives in.
And while the process can sometimes seem complex, it will play a major role in determining the state's political future for the next 10 years.
There's a brighter spotlight on redistricting this year. That's partly because the process has been different – normally, lawmakers redraw district lines during their regular session, in April. But the pandemic led to a delay in the federal government getting legislators the necessary census information, pushing back redistricting into September.
Laura Wilson, University of Indianapolis associate professor of political science, said there's also another reason there's more attention on the process this year.
"People feel pretty polarized; they feel combative," Wilson said. "We came off a couple, a series of contentious elections at the national level that have people more engaged in politics."
And we've seen the results of that. For months, there have been rallies and events around the state, organized by voter advocacy groups. Hundreds showed up to a series of public hearings on redistricting last month.
And Common Cause Indiana policy director Julia Vaughn, testifying at one of those hearings, said lawmakers had better pay attention.
"Redistricting really matters," Vaughn said to applause from those in attendance. "And Hoosiers – we understand that now."
READ MORE: Redistricting 101: Who Draws Indiana's Legislative District Maps, And How
Join the conversation and sign up for the Indiana Two-Way. Text "Indiana" to 73224. Your comments and questions in response to our weekly text help us find the answers you need on statewide issues.
The actual drawing of those lines happens behind closed doors, controlled entirely by the majority party – in this case, Republicans, like just about every other piece of legislation.
So, the impact of the increased attention from the public only goes so far. Phil Goodchild is with the Indiana Friends Committee On Legislation. He said his group and other advocates have asked lawmakers what standards they'll use to draw new maps. The only answer they've received, he said, is that legislators will follow the law.
Goodchild said Hoosiers expect more than that.
"That is where a real call for fairness and equity come into play," Goodchild said. "To that request, to be polite about it, we've gotten silence."
So, what will lawmakers aim for with new maps? As Goodchild noted, they point first to following federal law.
But there aren't many legal requirements: districts have to be equal in population (or very close to it) and there are some guards against racial discrimination.
What's beyond that?
"My desire is to see districts as compact as possible, districts that keep communities together as much as possible," said Rep. Tim Wesco (R-Osceola), House Elections Committee chair.
Wesco also noted, however, that what advocates say they want can be contradictory. Some call for competitive legislative districts. Others say lawmakers should ignore all political data. Wesco said you can't do both.
Rep. Matt Pierce (D-Bloomington) disagrees. He said political data should be ignored.
"If you draw the maps focused on communities of interest, with some respect for the political boundaries of cities and townships and counties, you can get to a pretty good map that I think, by default, will be more competitive," Pierce said.
READ MORE: Indiana Legislative Maps Among Most Biased In Country, Says Study
Fundamentally, though, why does all this matter? Laura Wilson said it's because the districts lawmakers draw will determine so much about the next decade for Hoosiers: who they're grouped together with, what policies their representatives and the legislature as a whole will pursue and often how responsive lawmakers are to their constituents.
And Wilson said that's true even if you're a Republican voter in a district that's guaranteed to stay Republican – as so many in Indiana are.
"There's different shades of color. There's the deep red, there's the very conservative, especially in those primary races. And of course there's the much more moderate, the lighter shade, if you will," Wilson said. "Even in terms of that competition – what kind of candidates come out, how much money is poured into it, how much attention any given race gets – all these things are really, by definition, impacted by the district itself."
Hoosiers have two more chances to publicly voice their opinions on redistricting: in House Elections Committee hearings Sept. 15 and 16 and in the Senate Elections Committee on Sept. 27.
Contact reporter Brandon at bsmith@ipbs.org or follow him on Twitter at @brandonjsmith5.