Muncie committee wants to bring Afghans to city to live and work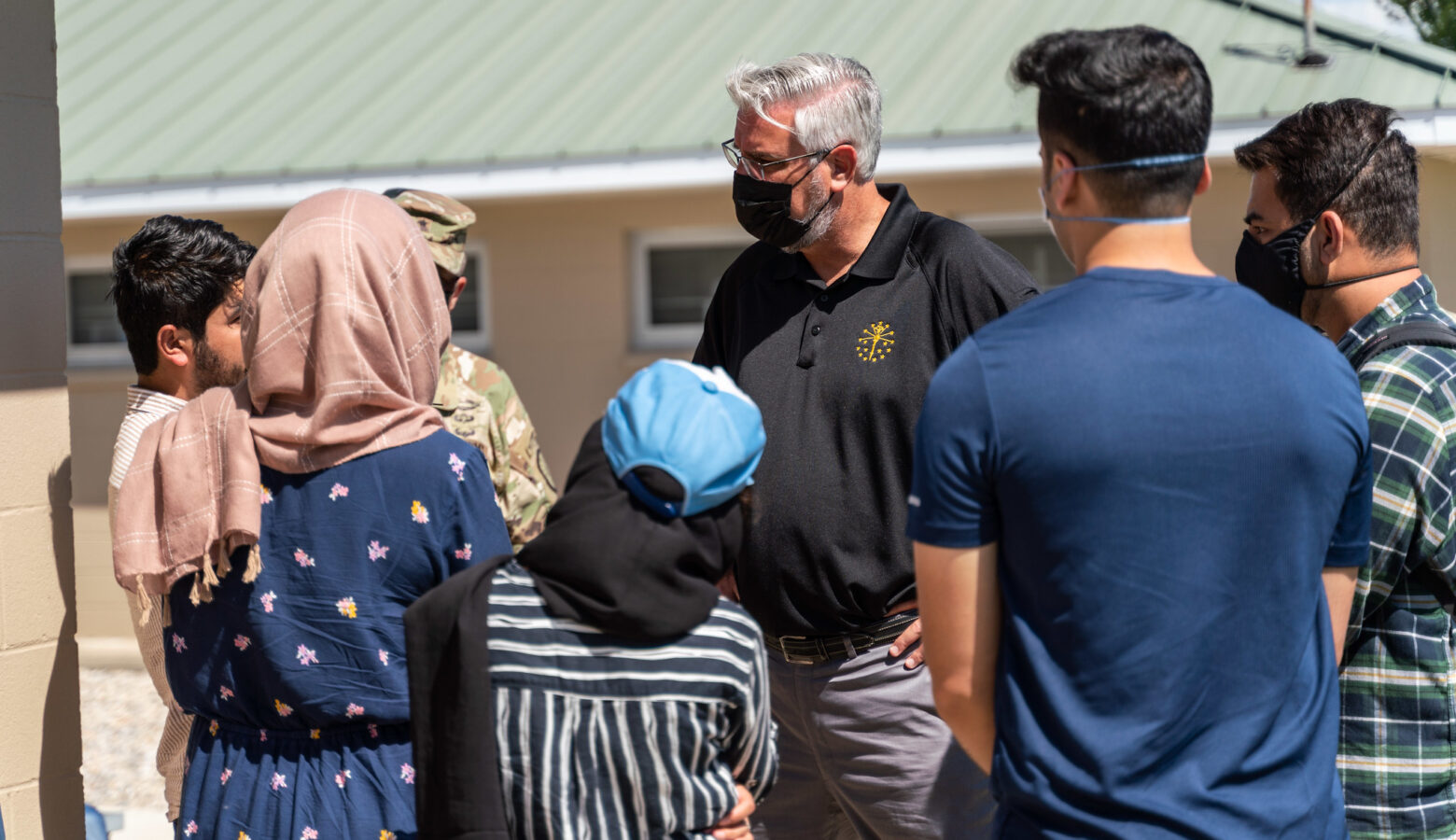 Afghan refugees at Indiana's Camp Atterbury will need a permanent home in the US, and Muncie is hoping to become an attractive place to settle.  As IPR's Eric Jacobs reports, the city has convened a committee to help the effort.
The Muncie Afghan Refugee Resettlement Committee is made up of individuals and organizations around the city, looking to make the resettlement of the refugees go as smoothly as possible and provide any support that they can.
Ken Holland used to lead international efforts at Ball State and lives in Muncie.  He's also the former president of the American University of Afghanistan, and says Afghan people can be productive members of Muncie's community.
"The city would like a large number, because there is a lot of unfilled jobs in the Muncie community.  So, Mayor [Dan] Ridenour, for example, has been talking to employers in a variety of sectors — advance manufacturing, healthcare, hospitality — you know, we could fill many many hundreds of jobs."
Read More: Ball State Panel On Afghanistan: We Built Institutions, But Did Not Win Over Hearts And Minds
Making a home for displaced people costs money.  Holland says the federal government can help with some of that.
"The federal government provides some benefits to each Afghan refugee and President Biden asked Congress to actually increase the benefits."
Muncie city officials say the committee is also looking to local partners, including property owners and nonprofit organizations, to help welcome and support Afghans.
Committee member Bibi Bahrami is also one of those.  She founded AWAKEN, a nonprofit organization that works to support Afghan women and children.  Both she and her husband fled Afghanistan.  She says the Afghans will become self-sufficient here, but there will be a learning curve.
"The biggest obstacle for them will be, for a while I think, learning the language.  The understanding and the cultural understanding. That will be the two big shocks, you know.  Adjust to the culture and understand the system here."
But Bahrami says Muncie will be the community they need.
"I am touched, not the first time, by the beautiful heart people have and how welcoming they are to these refugees.  And they want to help in any way they can."
AWAKEN, Inc. is an IPR underwriter.