Delaware County group asking community to back vote centers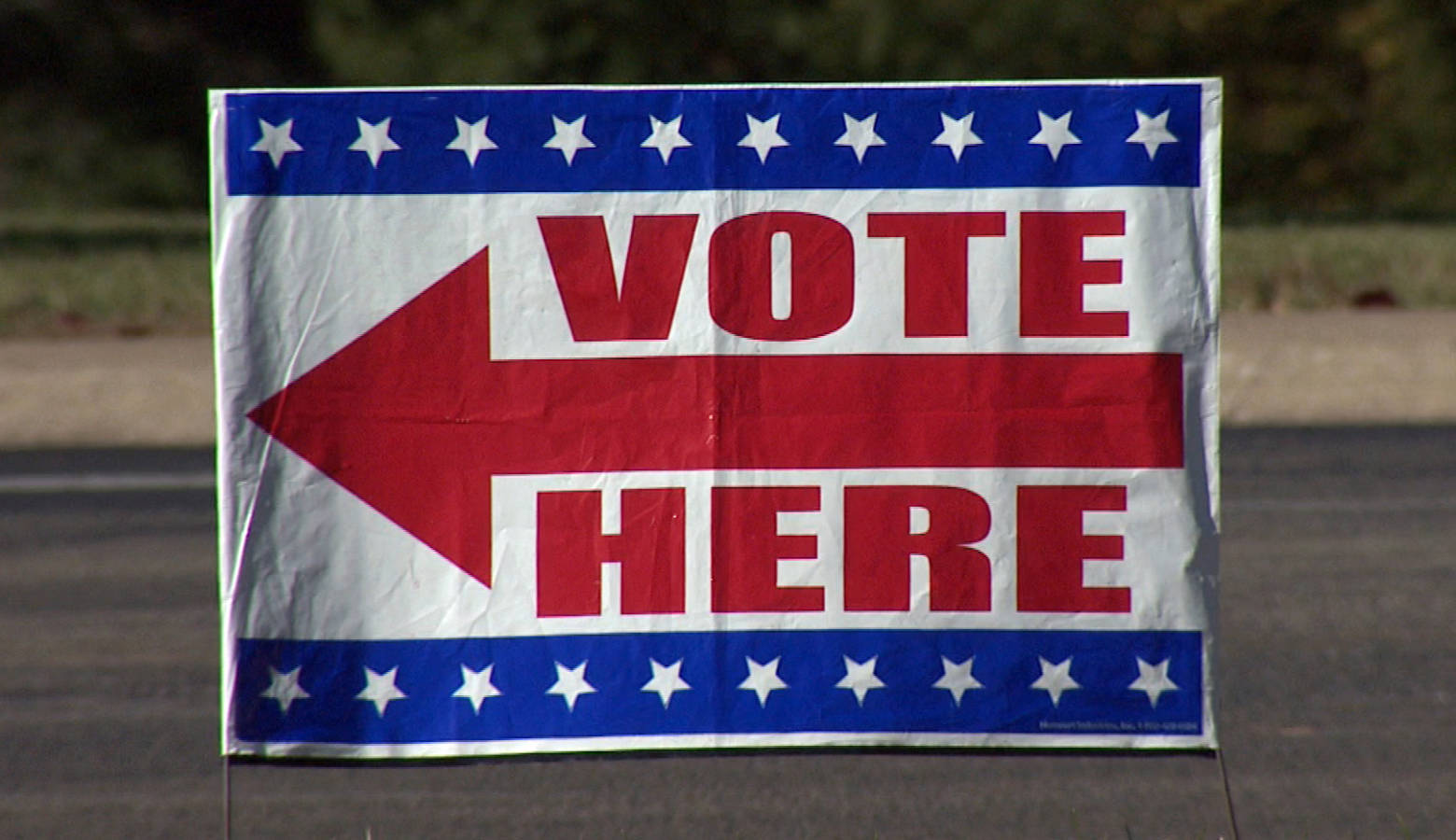 Next time Delaware County goes to vote, residents may have more choices than just what's on the ballot – like getting to choose where they vote.
Every election year thousands of people in Delaware County cast their votes, mostly close to their homes.  But one group is trying to change the place you cast your ballot, by switching from precinct-based voting to vote centers.  On Thursday night, they met with the community at Southside Middle School.
Mike White is a member of a bipartisan study committee. "We have the technology now to allow voters to gain the advantage. Being able to go into any of those polling places and vote on election day."
Currently, Delaware County is divided into more than 40 precincts. Voters can only vote in their precinct on election day.  In counties that use vote centers, there are fewer places to vote. But every person can vote at any of the locations in the county.
Read More: Delaware County begins local redistricting, focuses on voting precincts first
Of the 92 counties in Indiana, currently 50 of them use voting centers. And research done by this study committee shows that doesn't decrease the amount of voter turnout. But they're hoping a switch to vote centers could lead to a few changes. Like an increase in voter accessibility, an increase in the amount of early voting, and a decrease in the number of tax dollars spent on the voting process.
Josh Taulbee is also with the committee. "It's a significant savings for tax payers. More efficient use of resources is how that comes about. So hey, if you can use money more wisely, I'm all about it."
Andrew Popp is a local political candidate. "A lot of people, myself included, I work a second shift job. I work late hours. It gives you access to early voting. I can go on Saturday, I can go on Sunday, I can go seven to seven."
The first step in the process is hearing from Delaware County residents how they would feel about a switch to vote centers.
Charles Taylor is with the Ball State University Bowen Center for Public Affairs and attended the meeting.  "I think the key thing is going to be where the vote center locations are going to be. To make sure it doesn't reduce accessibility to voting for anybody."
After a plan is developed there would be four steps to approve it. First, the county's election board would decide how many vote centers to establish and where. Then they would hold a public hearing to present the plan to the community.  After that, the election board would vote. All three members would have to be in favor for the plan to pass. If the plan passes, it will continue to the county's commissioners.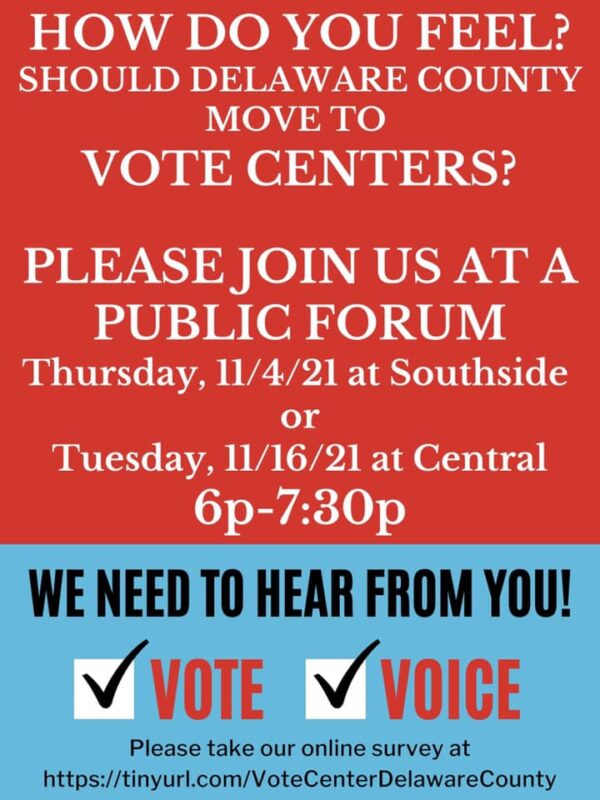 Right now, the group is looking to get more feedback from the community. It will be holding another public forum to share information and hear public opinions about vote centers at Muncie Central High School on November 16 at 6:00 pm.
There's also an online survey for community members.
Study committee member Jason Donati says an approved vote center plan could not be passed and ready until the 2023 municipal election.
Lexi Esterle is a reporter with Newslink Indiana, a student media outlet at Ball State University.
This story has been updated with a new estimated date on vote center implementation.