Muncie protest march supports student voices after in-school protests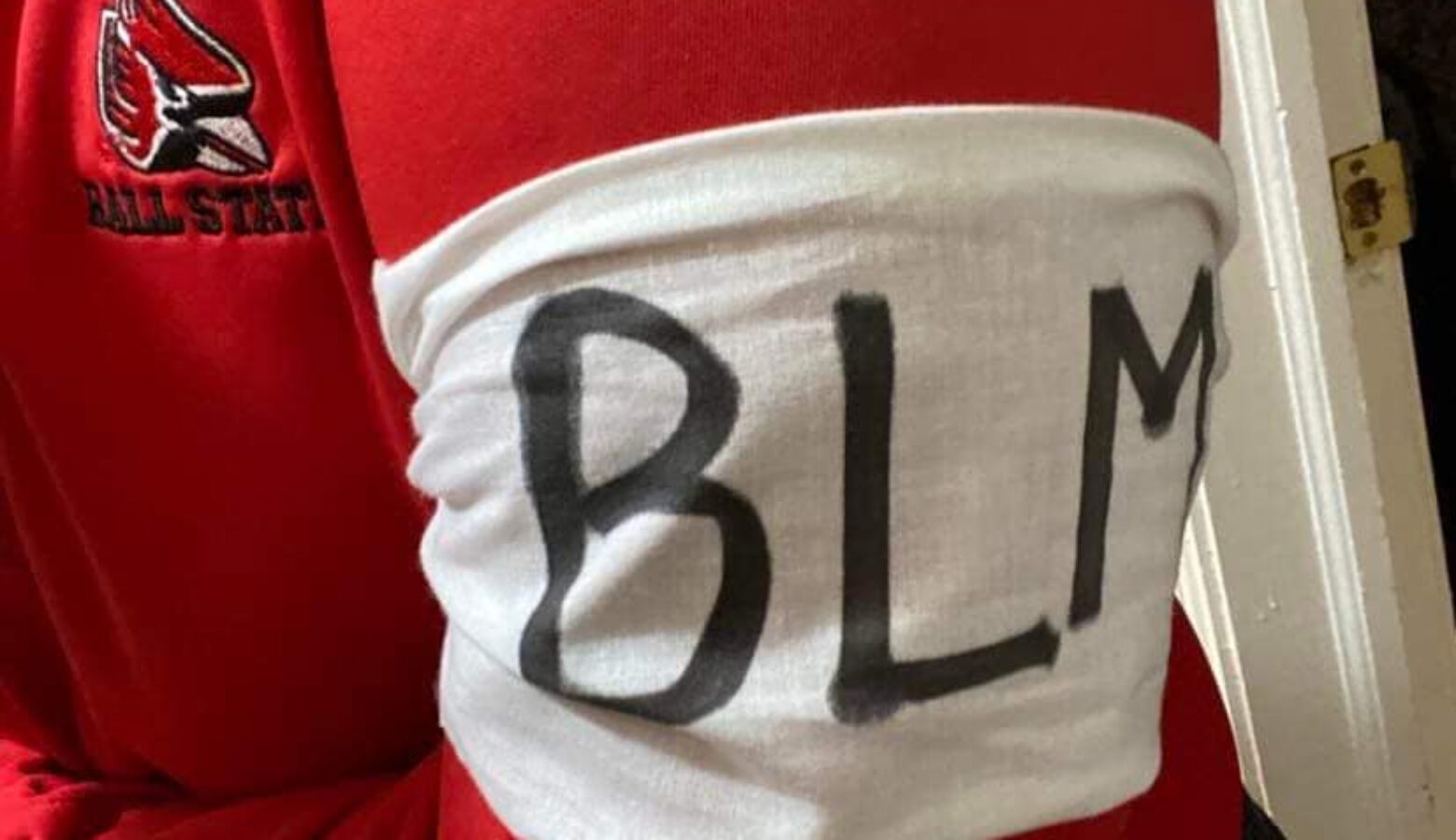 A planned "student voices protest" outside Muncie City Hall brought many out in the cold November weather to show support for students who used a class project opportunity to talk about social justice issues.  A student poster on police brutality with an image of a police officer depicted as a pig angered student resource officers and other school staff last week.
Call and response chats of "We are the next generation!" and "No Justice, No Peace, Better Trained Police" accompanied marchers who walked from Muncie Central High School to the steps of City Hall.
Katey O'Conner, a teacher at Muncie Central High School who assigned the project after reading the graphic novel V for Vendetta, helped organize Tuesday afternoon's after-school protest.  She live-streamed the event and spoke in support of her students.
"They can see so clearly how things ought to be, because they haven't just accepted that this is how life is yet.  They still think they can make a difference."
She asked the crowd, "Are you going to help prove them right?" and received "Yes!" and cheers in response.
The march, organized in part by Muncie's Human Rights Commission, took the place of in-school student protests.  Last week, school officials canceled in-person classes and moved to virtual learning for several days, citing disturbances in the learning environment.
Muncie Community Schools officials say the district will engage a mediator from Ball State University after the Thanksgiving holiday to discuss the matter.