Muncie announces Storer Woods Park at site of former elementary school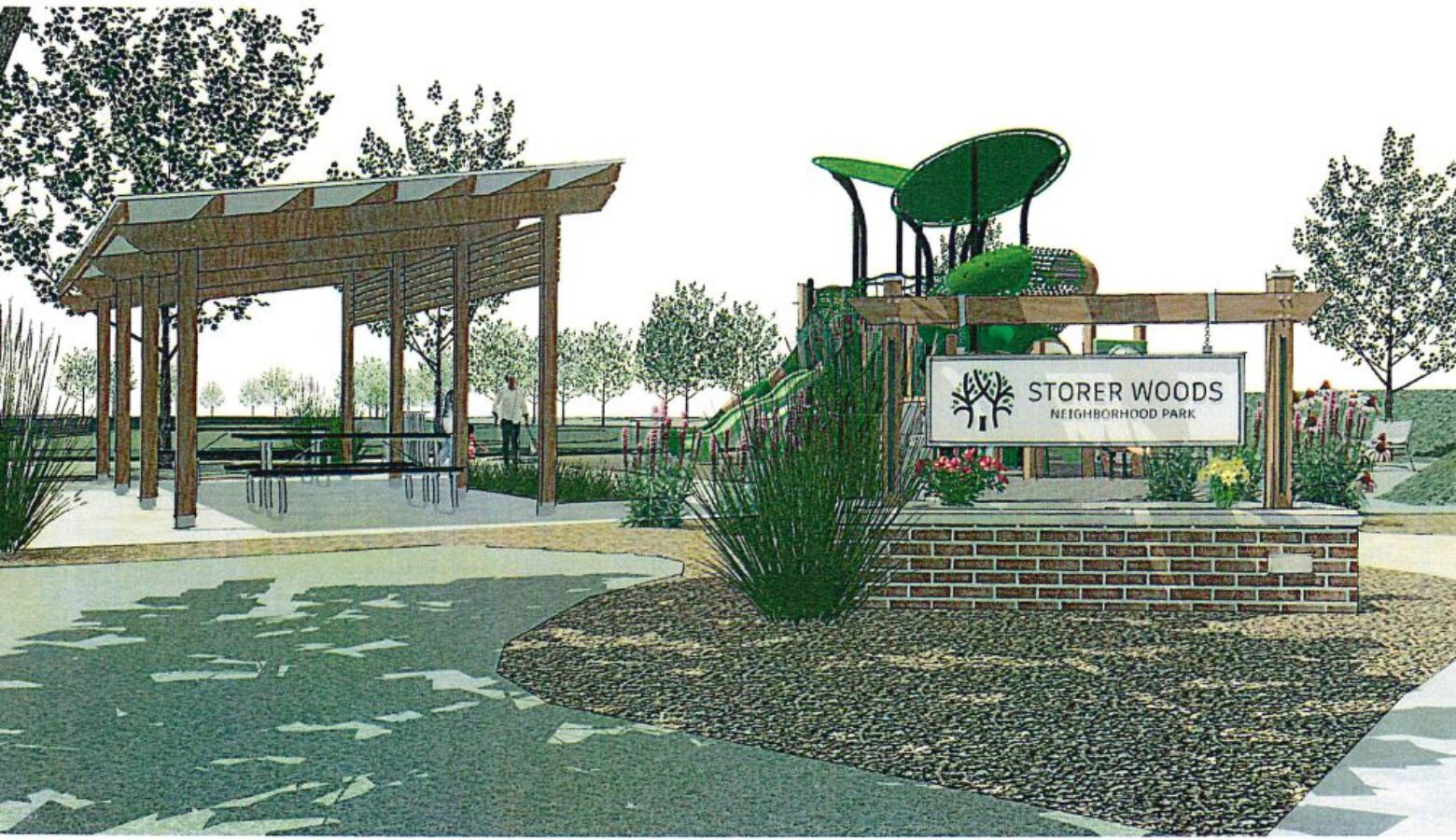 The site of a former Muncie elementary school is closer to becoming ready for new home construction.  And as IPR's Stephanie Wiechmann reports, the city says it will build a new city park on a portion of the land.
When the city agreed to buy the former Storer Elementary School site a few years ago, newly built homes were always the main plan.  A playground for nearby residents was also included.  Now, Muncie city officials say that playground will grow to be a new city park – Storer Woods Park.
Muncie Mayor Dan Ridenour says neighbors near the Storer site were integral to the plan.
"This was put together by neighbors – all neighbors in that area.  And we know there's a vast need for parks in the northwest side and the north side of the city."
Storer Woods Park will have a playground, pavilion, sport activity courts, and a walking path.
Funding for the $235,397 park project comes from two sources.  Most will come from the sale of the neighborhood's 34 housing lots.  According to city officials at previous meetings, instead of selling all lots to one single home developer, they will be sold individually.
Ridenour will contribute $67,397 from the mayor's EDIT fund.  The mayor's office says that money is available now and will be spent when construction begins in the spring.
Read More: Muncie Says Final Goodbye to Storer Elementary School
The 1959-built Storer Elementary School closed in 2017, after Muncie Community Schools closed three buildings to fix a budget deficit and address declining enrollment.  Ball State University purchased the other two closed former elementary schools.  The city agreed to buy the Storer site in 2018 and demolishing the building took several years because of complications.