National Guard support teams can stay longer in hospitals as COVID-19 surge continues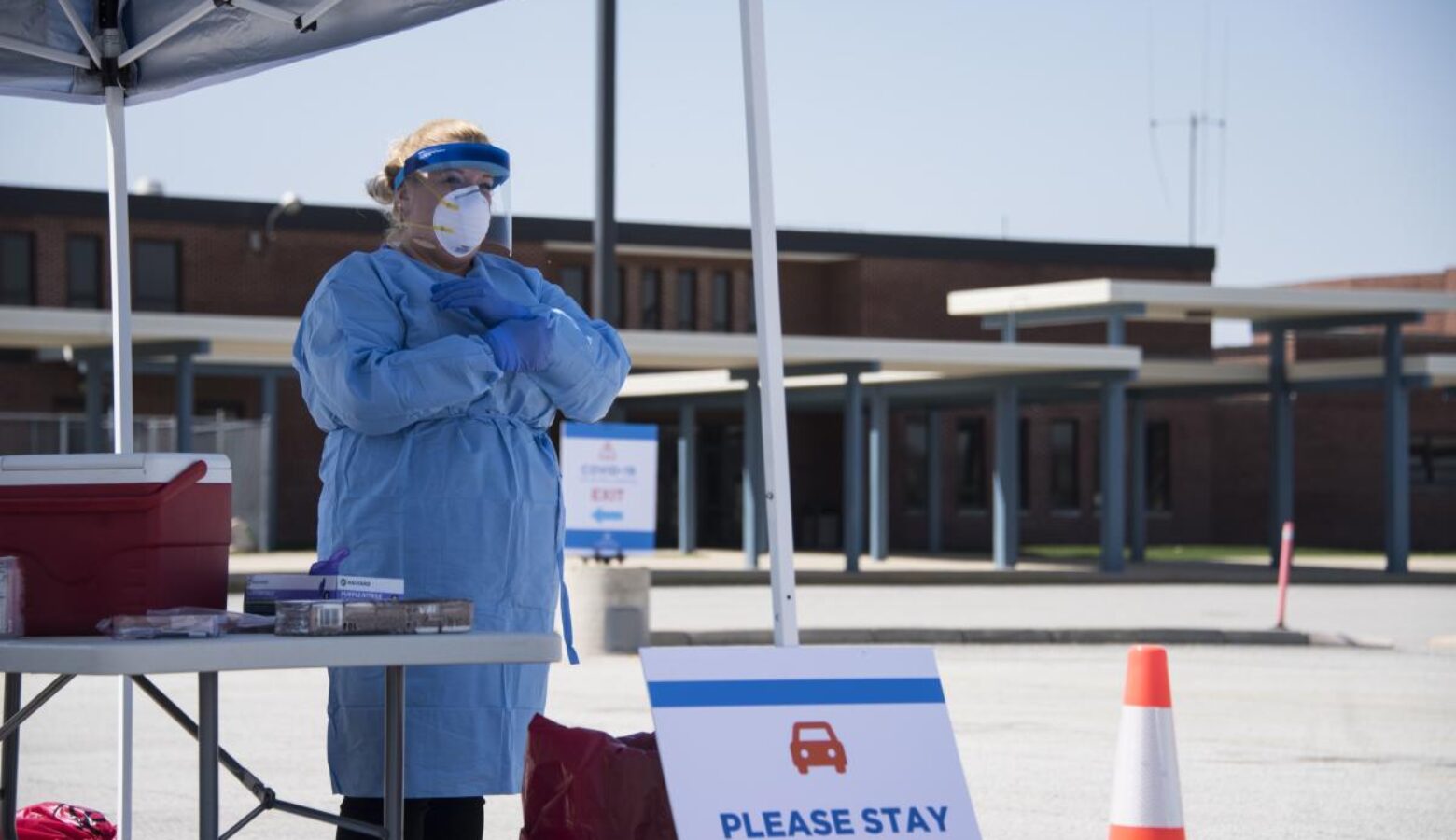 Ahead of the holiday season, Indiana's Department of Health is allowing overwhelmed hospitals to request additional support from the National Guard.
Teams are currently stationed at more than 20 hospitals, and in some cases, units could be there into the new year.
Hospitals now can request for up to four weeks of backing—double what was allowed under the previous framework—from National Guard teams that include both clinical and general support.
The deployment is made possible through an emergency order from Indiana Gov. Eric Holcomb that has been extended nearly two dozen times since the pandemic started.
READ MORE: Surge in COVID-19 hospitalizations threatens health care systems and the holidays
However, today's situation is more acute. Hospitalizations surpassed 3,000 this week—for the first time this year.  And the state's ICU bed capacity dipped below 20 percent, a threshold in the past that has triggered the cancellation of elective procedures.
A recent analysis from the Kaiser Family Foundation found only 15% of covid hospitalizations occurred among those fully vaccinated—with age playing a significant role.
Hospitals say workers are overwhelmed after serving on the front lines for nearly two years. Those challenges are exacerbated by the labor market for medical professionals which is increasingly competitive.
Since September, the guard's six-person teams have visited nearly three dozen facilities, the state's department of health said.
Indiana has one of the lowest vaccination rates in the country. Just 54 percent of eligible Hoosiers are vaccinated.