Delaware County Plan Commission asks commissioners to amend ordinance governing solar energy projects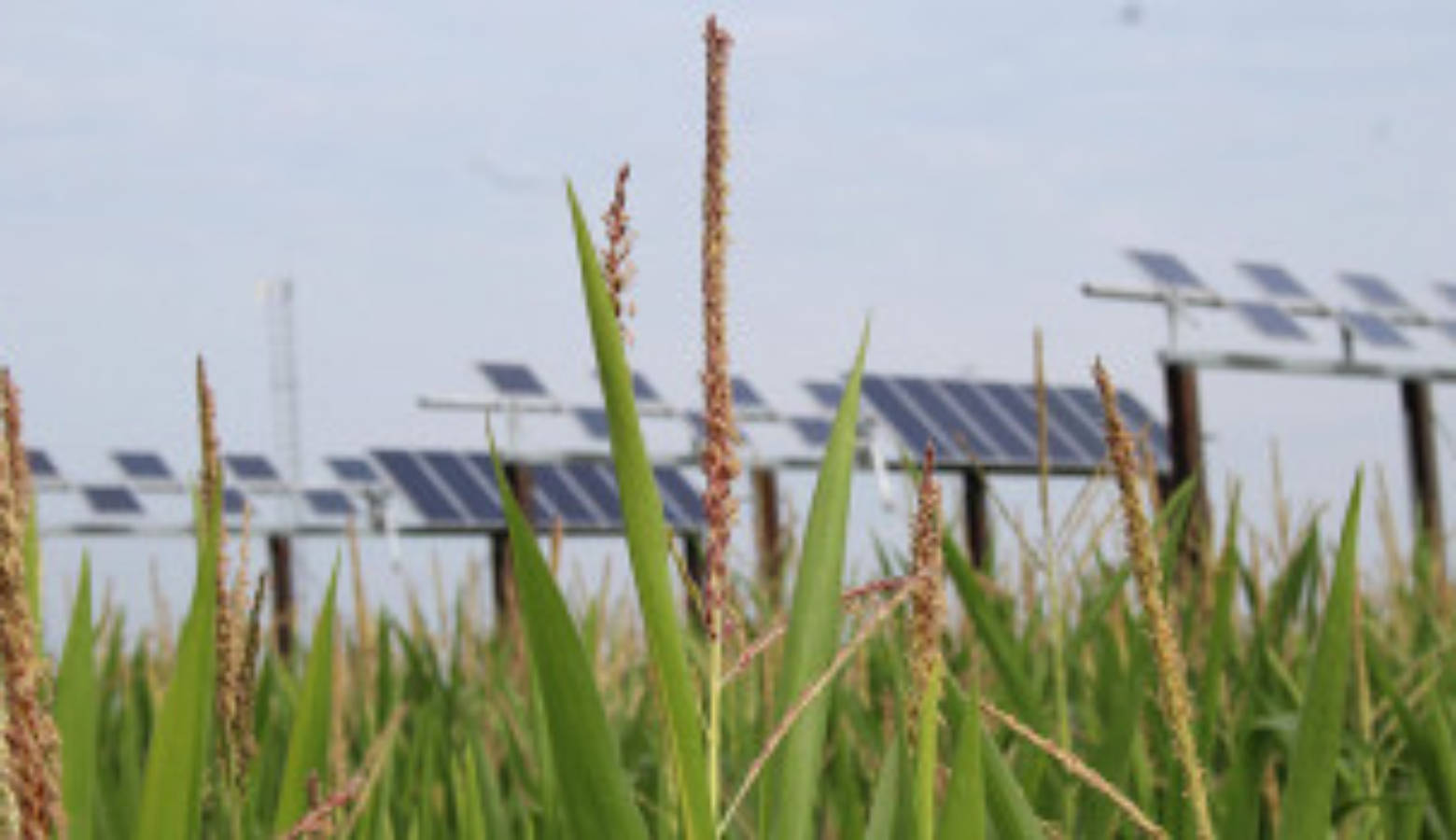 The Delaware-Muncie Metropolitan Plan Commission is asking county commissioners to change an ordinance governing future solar projects.  After community concern over proposed rural projects, officials want greater restrictions over installations.  But, as IPR's Stephanie Wiechmann reports, most who spoke at the more-than two-hour meeting simply don't want solar panels near their homes or farm ground.
Delaware County created an ordinance regulating solar projects last year.  But proposed projects that would put solar panels on farm ground in the northern part of the county had more than 50 people sign up to speak at a Thursday night meeting.
Read More: Solar Capacity Doubles In Indiana, More Big Projects Proposed
Several residents are represented by attorney Jason Kuchmay.  And they yielded their public comment time so he could give a presentation of what they want.
"You know, these are long-term substantial developments that can literally change the face of your county for a long time, so let's get it right."
Kuchmay's clients wanted about 15 changes, including property value guarantees and increasing setbacks – how far between a property line and a solar panel farm – to more than 1,000 feet from roads and non-participating homes.
Of the dozen rural county residents who took to the microphone, only sixth generation farmer Joe Russell from Eaton supports solar farms in the area.
"As a farmer, I don't see any difference between what I do collecting solar energy for my corn and beans or for electrons.  To me, it's a commodity.  I don't see much difference between my machines and solar panels."
Read More: Bill encourages counties to be wind and solar friendly — but there's no mandate
A few Muncie city residents also spoke in support, including a state lawmaker with two dozen solar panels on her home's roof.
Washington Township farmer Brandon Petro says that's fine.
"I hear these folks from Muncie wanting to commit our ground – well, it's our home!  It's our home.  If you want to put solar on your roof, you go ahead.  But we don't want it on our farms."
Plan commission members approved a resolution that is a recommendation for the Delaware County Commissioners, who will ultimately vote on whether or not to amend the solar ordinance
It recommends several changes, including increasing the minimum setback to 200 feet and notifying more adjacent properties of any proposed solar project.  It also recommends extending the current moratorium on new solar projects until the amendments are agreed upon between the plan commission and the commissioners and finalized.
The Delaware County Commissioners next meet on Tuesday, February 22.