Monday storms slam Fort Wayne; thousands still without power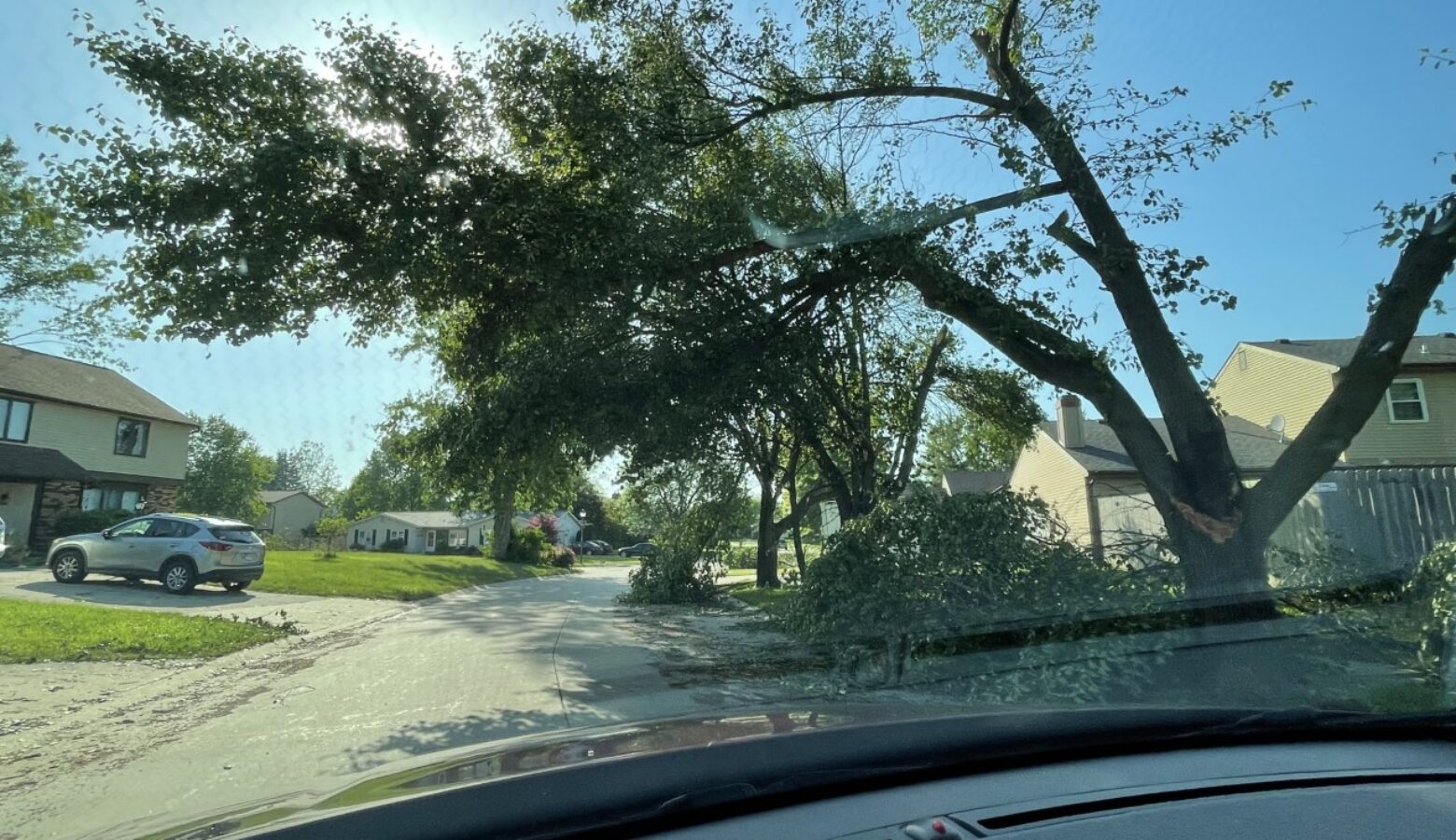 Heavy thunderstorms battered northeast Indiana Monday night, damaging buildings and leaving thousands without power just as record high temperatures showed up in the area.
Three rounds of storms began Monday afternoon, but the biggest roared through around 10 p.m. That storm has been declared a derecho by the National Weather Service. A derecho is a widespread, sustained, straight line windstorm often accompanying fast-moving thunderstorms.
The hardest-hit area was the southwest side of Fort Wayne.
A record-setting 98 mph wind gust was recorded at the Fort Wayne International Airport.  Monday night's storms knocked trees across roadways, and dropped hail measuring up to 1.75 in Huntertown and two inches of rain at Fort Wayne International.  No tornadoes were confirmed, according to the National Weather Service.
Indiana-Michigan power initially reported more than 40,000 customers were without power, Monday night. This (Wed.) morning, I&M says there were 20,320 customers in the dark in Fort Wayne. 328 outage cases were being attended. Authorities say all power could be restored by late Thursday.