Muncie asks for donations and input for Westside skate park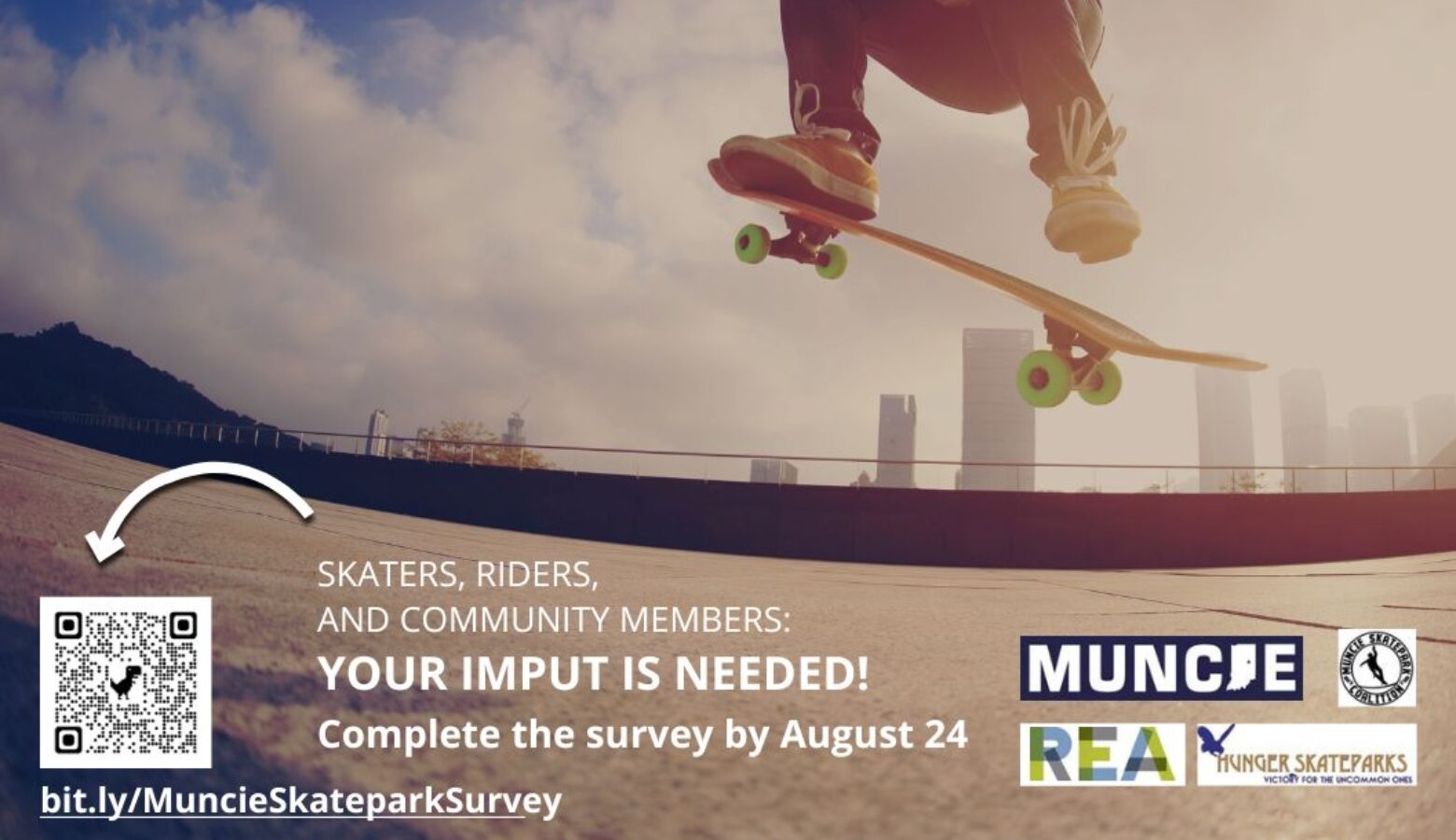 Muncie is looking for input – and donations – to continue its quest to add a skate park to the city's Westside Park.  IPR's Stephanie Wiechmann reports.
Skaters and enthusiasts have until August 24 to fill out a survey to influence the design of the soon-to-be-built skate park.  And there's still $80,000 left to raise to fully fund the project.
Skate park construction uses a lot of concrete and lumber.  Muncie Mayor Dan Ridenour says since it was first planned, the cost of materials has nearly doubled to around $600,000.
The park will be paid for in several ways, including federal COVID-19 ARP funds and some city bond money.  But Ridenour hopes the community will come together to raise the rest.
"We already have the engineering going on.  We've started the process.  We anticipate that they'll be able to raise the rest of the funds.  And there's always the option of scaling back the park, which we do not want to happen."
City officials say an online fundraising campaign will be launched soon.
As for the online design survey, it asks what skate course features and amenities people would like to see.  There's also space to request anything not included in the multiple-choice options.
Depending on fundraising efforts, Ridenour expects the park to be finished sometime next year.