For Muncie Civic Theatre, bringing reality to Quasimodo means casting a deaf actor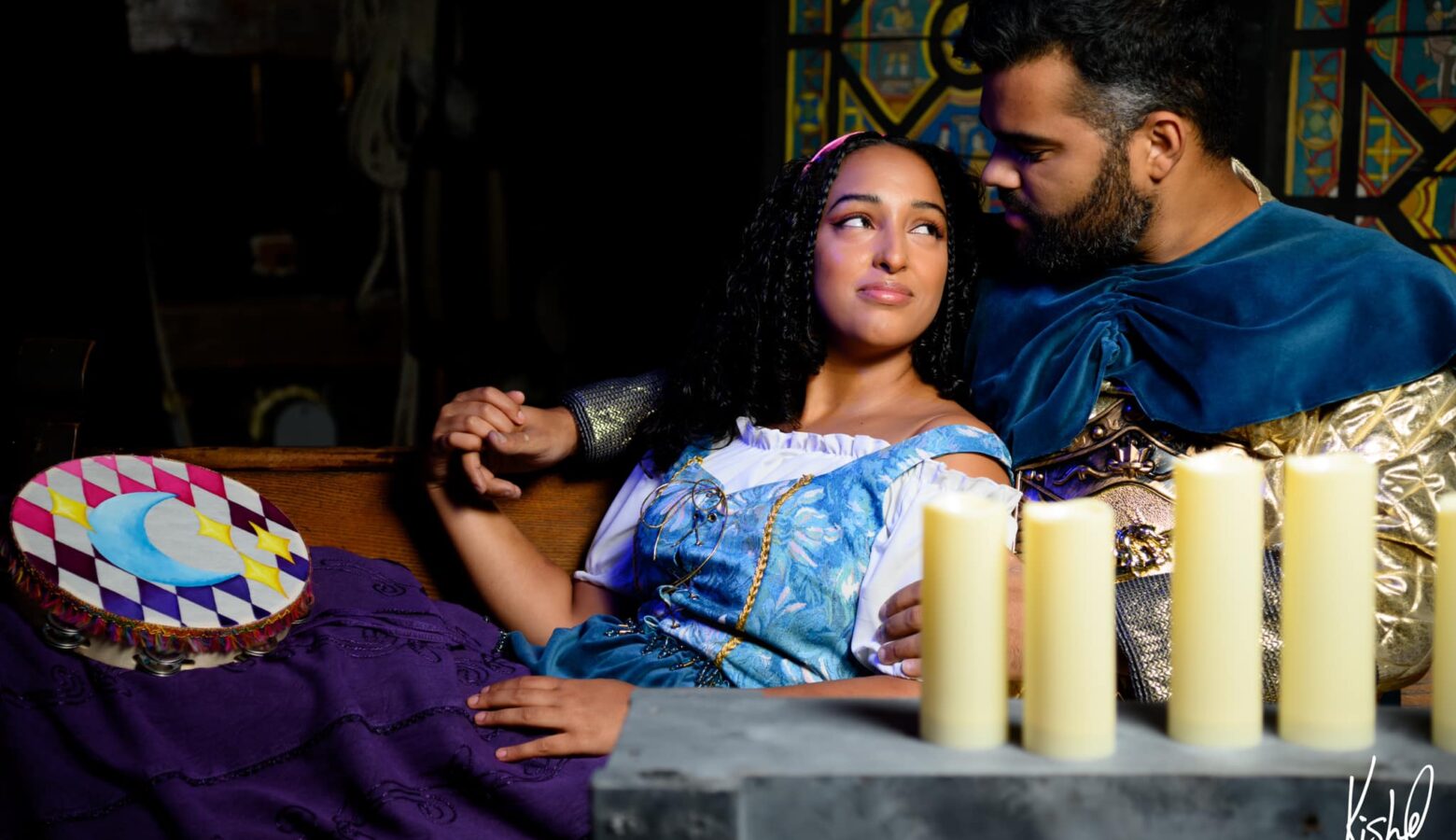 The Muncie Civic Theatre is opening its musical production of "The Hunchback of Notre Dame" on Friday.  And, as IPR's Adele Reich reports, there's something different about this show that makes it stand out from a crowd.
"All my life I've memorized their faces…"
Kyle Thomas is deaf, and he's playing the lead role in Muncie Civic Theatre's production of "The Hunchback of Notre Dame" – Quasimodo.
Thomas has been acting for years in the Indianapolis area, but he says this role is perfect for a deaf person to play.
"The role of Quasimodo is, he's a bell ringer for the cathedral of Notre Dame, and he had become deaf over time.  I think it's a great way to have a deaf performer get involved.  It gives a little bit of a different experience."
Accommodations have been provided for Thomas, such as an American Sign Language interpreter who reimagines lyrics from the musical into something Thomas can perform.
There's also a singer that stands in for his voice.
"Of course there's challenges, but we are trying to figure out, you know, physical and visual cues."
According to Director Brittany Covert, because Quasimodo is deaf in the original story, it only made sense to cast a deaf actor.
Fellow cast member Brittany Kern says she believes Thomas' casting adds layers to the performance.
"And so to have somebody who has that ability to relate to the character in such a deep way adds an incredible amount of emotional connection for the audience."
Thomas wants the audience to see the signing as not just an accommodation, but as something that makes the musical better.
"I think that you can express things visually in a powerful way."
Thomas says Muncie Civic has been willing to provide different accommodations for his needs, including testing out a teleprompter for the show, which runs through October 22nd.
Muncie Civic Theatre is an IPR underwriter.  Adele Reich is part of Ball State Public Media's Public Media Accelerator student fellowships.