Avian flu a contributing reason for higher turkey prices this holiday season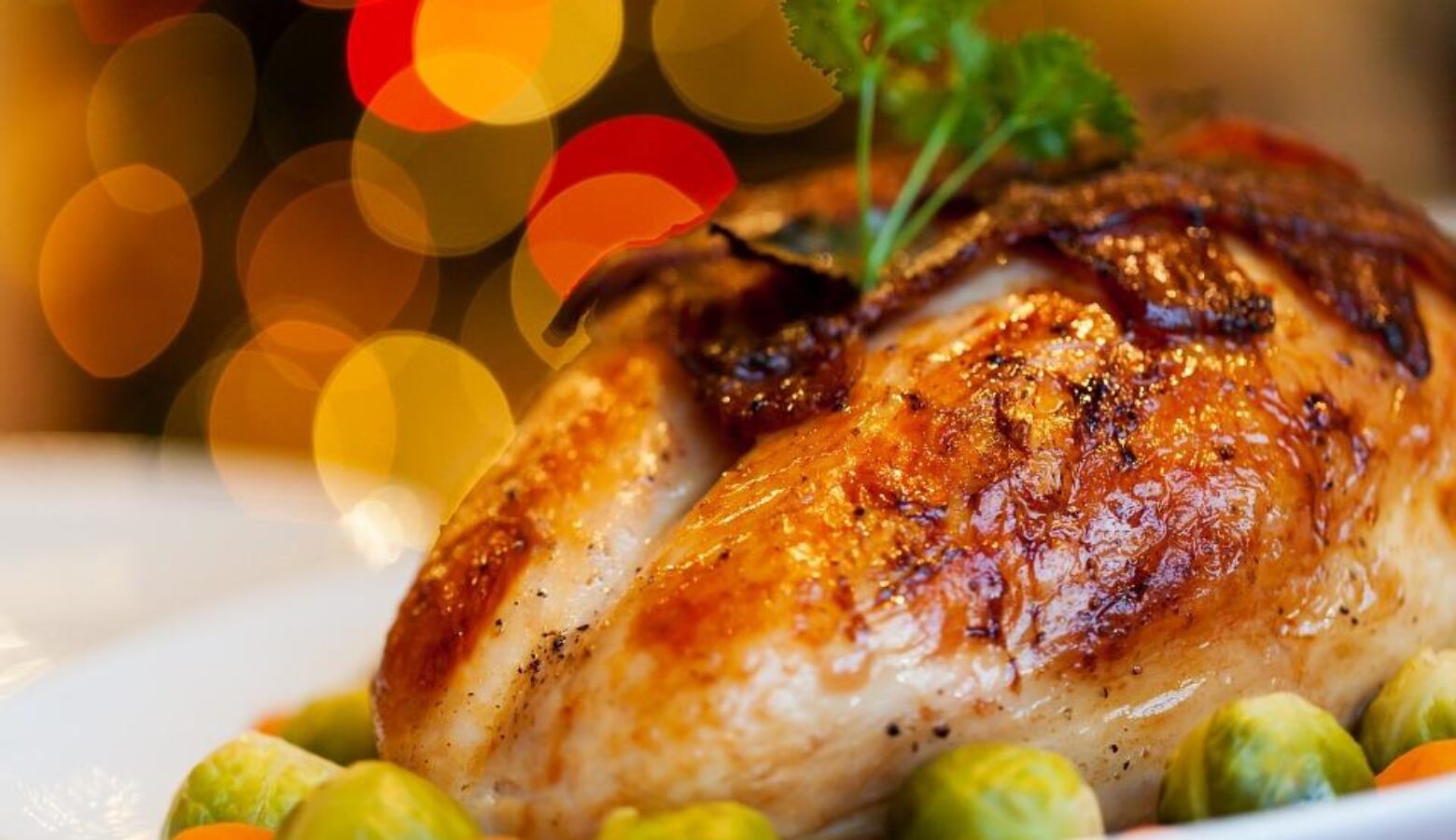 Turkey Prices
Turkey prices are up this Thanksgiving. The chief reason is a nasty strain of avian
flu.
Things are quieter than usual at Gunthorp Farms in La Grange, Indiana.
"We raised all of our turkeys in the summer. So, the only turkeys that we have on
the farm right now are frozen, says Greg Gunthorp. His 275-acre farm on the border with Michigan has been in
his family for four generations. For the last 14 years, they've raised two batches of
turkeys in the summer, as well as another batch in the fall to prepare for the holiday
rush.
This year, things are different.
"It's just, it's really, really difficult to staff a processing plant. You know, it was
difficult before COVID, it's been insanely difficult for us to staff, our processing
plant."
For the turkeys he did raise this year, another major pressure point was the avian
flu that's been all over the country. About 7 million turkeys have been affected.
Here in Indiana, roughly 500-thousand have been lost.
Gunthorp's operation keeps running, thanks to the grass-fed lambs and pigs they also
raise.
Let's talk about this avian flu issue.  The virus spreads in the usual way: migratory waterfowl pick up the disease and
spread it through their droppings as they fly north for the spring.
Denise Derrer is with the Indiana Board of Animal Health. She says this strain
differs in its longevity. "This year, however, we've been seeing another surge happening in the fall with the
migration that happens when they're going south. So we're seeing that all over
again."
Indiana has fared better than some locations. "We've had a number of cases in Indiana, we've not had any new diagnosis since
the first week of September. So currently, we're in good shape as far as Indiana
goes." Other parts of the country haven't been so lucky.
"However, we're still seeing cases across the country. Last week, there were 20 new
cases in 10 states. So there's something we're very much on high alert about."
Fewer than a half-million have been infected in a state that typically produces 20
million turkeys a year. While those infection rates have been low, the potential for
trouble remains. If a highly pathogenic disease like this gets into a turkey barn, farmers would most
likely cull their entire flock.
"So when you look at the numbers, it doesn't look significant. But when it is your
farm, it is the world," says Becky Joniskan, President of the Indiana State Poultry Association. Her job is
to track diseases like this and be ready to help farmers whose turkey contract the
avian flu. The Association works with the Board of Animal Health and USDA to help keep these
events from destroying livelihoods of farmers, up to a certain percentage of their
flock's value.
"They get when we call those indemnity funds, so they get those payments. And
then they also get support in helping to clean and disinfect their barns and manage
any materials that are generated from that whole response."
Still, this year's price hike involves more than just avian flu. Remember Greg? He
chose not to raise turkeys this fall not because of the avian flu, but because of labor
costs. "When we look at that, and you add those two factors in plus the high demands that
we've seen on our food systems, post-COVID things like packaging, supplies,
shipping issues, things of that nature. You really had several different factors that
are elevating not just food prices, but poultry prices overall."
Bernt Nelson is an economist at the American Farm Bureau. He says the average
16-pound turkey is already expensive even before the holiday rush.
"We've seen these hitting record prices, we've seen a national regional average
around $1.82 per pound, and this is around 30 percent higher than what we saw in
2021."  That means the average 16-pound turkey will cost you 29 dollars and 12 cents.
Nelson also says that more specialized items such as boneless-skinless turkey breasts
are up 112 percent over last year; a whopping 6-dollars and 70-cents a pound.
Nelson says no turkey shortage is expected this season, but be prepared to pay a
bit extra for your holiday turkey.