This Indiana fall brings dry conditions and dry rivers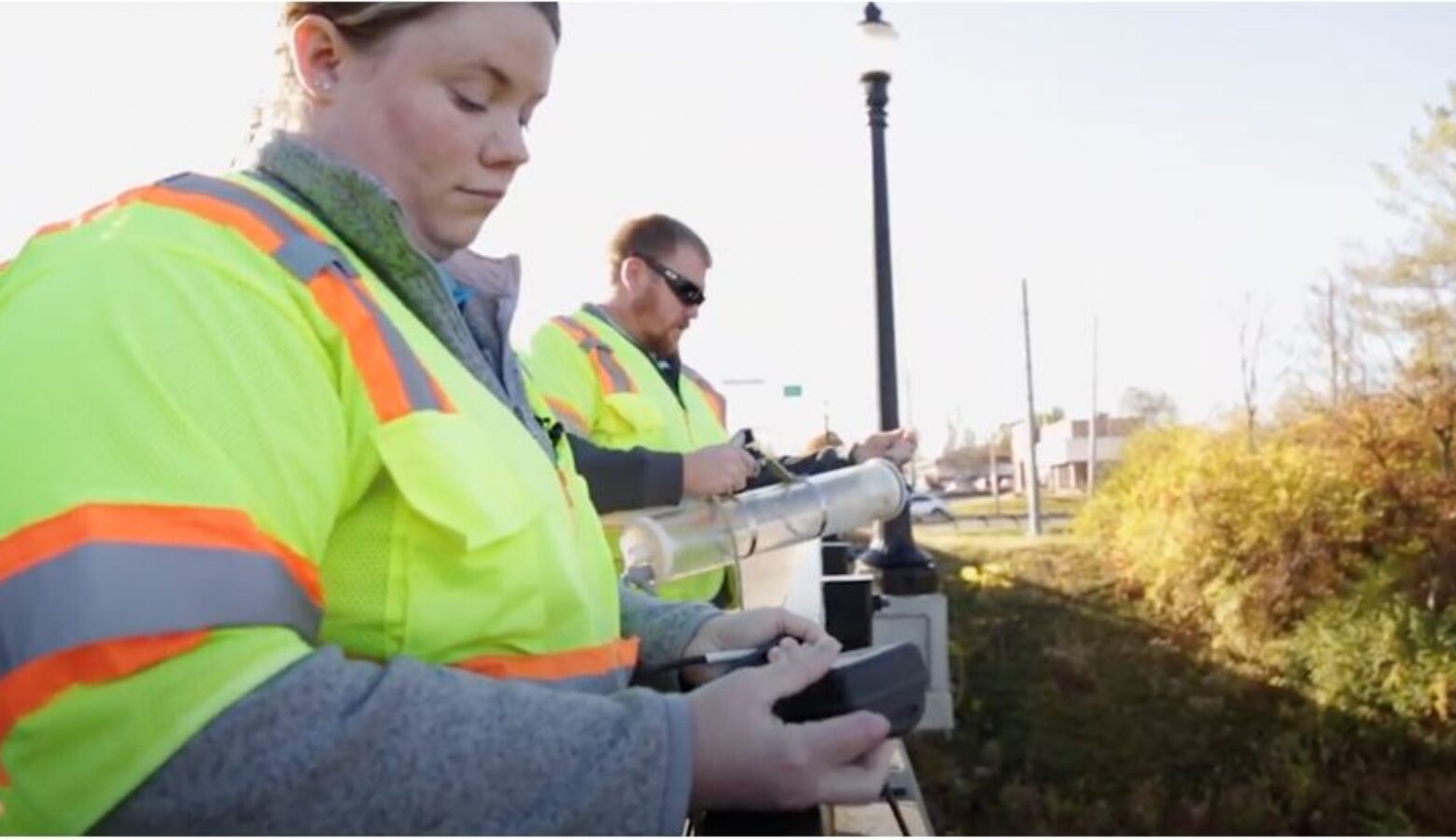 Indiana has been particularly dry this year – we're not seeing the rain we're used to and conditions have been dry enough to issue several warnings to prevent fires from spreading.  As IPR's Adele Reich reports, the dry season is especially apparent when you look at the White River in Muncie.
Every day,  Shelby Browning and Brandon Holsinger from the Muncie Bureau of Water Quality go out to different sections of the river, to check the levels and quality of the water.
But something is different about the river this year, that Director Rick Conrad is well aware of.
"Right now we are seeing a discharge of about 3.5 million gallons per day," he says, "which is incredibly low."
In fact, it hasn't been this low since 1991. The United States Geological Survey (USGS) reports that the average streamflow for the river is 25 to 50 gallons, not nearly where the White River was in October.
USGS Supervisory Hydrologist Jeff Woods says one thing is to blame.
"Extended period of low rainfall, really."
USGS data shows that for October, the river's "gage height" has never come high above four feet. Compare this to last year's data, the lowest day was at 4.24 feet, and the highest was 9.49 feet. Woods says this is part of a bigger issue.
"Certainly we're in a minor-moderate drought situation, in general, in this part of Indiana"
But what happens to the river when it gets this low?
"One of our biggest concerns when the river gets this low is what would happen if we had a combined sewer overflow? During a rain event, we'll allow untreated sewage and a mix of rainwater to be discharged to the river.  Even a small discharge could be a pretty significant volume in comparison to what's in the river."
Read More: Report: Indiana has the most polluted rivers, streams of any state
 For now, Conrad and Woods agree that the river is fine, but one thing will help it recover.
"Any type of precipitation.  Rivers typically take a little bit longer to respond when there's drier conditions like this.  Typically once we start rolling into the winter, it's a period of much higher precipitation and these kind of conditions go away."
If winter brings higher precipitation, the first ones to know about it will be Shelby Browning and Brandon Holsinger, stopping traffic and watching over the White River.
Browning says, "Hopefully the weather starts to cooperate a little bit and gives us a little bit more flow."
Adele Reich is part of Ball State Public Media's Public Media Accelerator student fellowships.