Bills to address 'urgent' literacy decline passes out of committee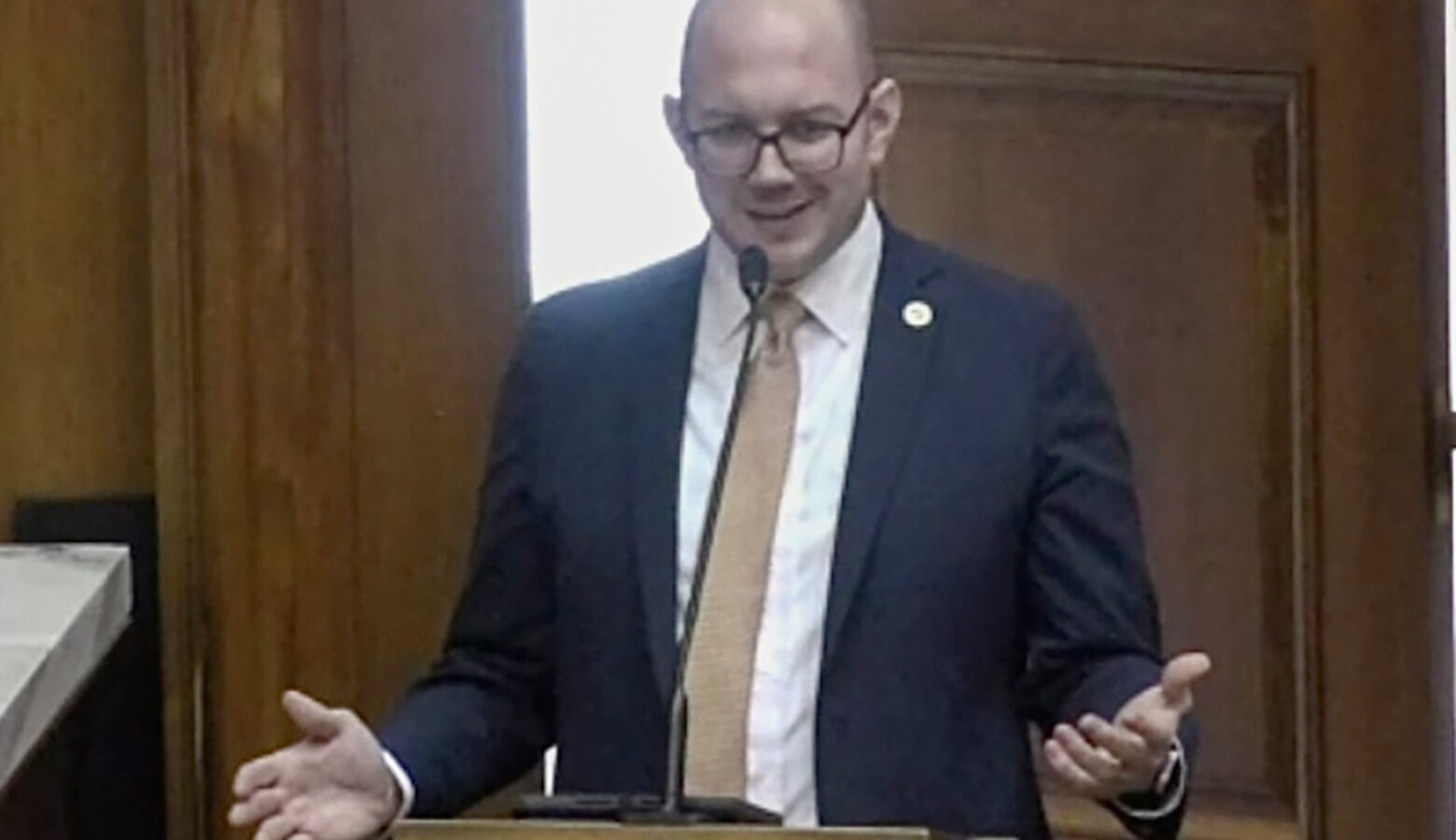 Indiana lawmakers and leaders are attempting to address the decade-long decline in literacy and reading skills among the state's young students.
Reading is a top concern for lawmakers on both sides of the aisle and the state's education leaders. Last year's IREAD-3 results, the state's third grade reading exam, showed a passage rate nearly 10 percentage points behind the top rate of 91.4 percent a decade ago.
Gov. Eric Holcomb set a goal for 95 percent of all Indiana's third graders to pass the state's elementary reading exam by 2027.
HB 1558 and HB 1590 call for training and classroom support for educators to address these declining reading rates – particularly for elementary and middle school students. Both bills passed unanimously out of the House Education Committee Wednesday.
Indiana Secretary of Education Katie Jenner asked for the legislation. She said the latest data on reading proficiency rates in the state shows a pressing need for action.
"Today we sit at 81.6 percent – so about one in five children in our state," she said. "We want to do everything we can as educators and schools in partnership with our parents, to make sure we increase all children's reading proficiency. It's urgent, and it's necessary."
Committee Chair Rep. Bob Behning (R-Indianapolis) said it is imperative the legislature addresses these shortcomings.
"I think we all recognize that we have a reading problem," he said. "Reading is a foundational skill that every kid needs to learn and when you look at our I-LEARN results, or I-READ results, we clearly are struggling."
The legislation would require the trained literacy coaches to help teachers at schools where fewer than 70 percent of students pass the IREAD exam.
The schools would be required to use a curriculum based on the "science of reading" — a body of research on children's brain development, instruction, and best practices that offers multiple strategies for teaching reading.
The "science of reading" is defined in both bills as the successful integration of concepts such as phonics, vocabulary and comprehension in reading. HB 1558 author Rep. Jake Teshka (R-South Bend) described it as the way the "vast majority" of lawmakers in the room learned how to read.
"The science of reading is backed by over 50 years of evidence-based research," he said. "I think the debate is settled, and what's left to decide is what we're going to do about this urgent and necessary issue."
READ MORE: Indiana third graders could read better before the pandemic
Join the conversation and sign up for the Indiana Two-Way. Text "Indiana" to 73224. Your comments and questions in response to our weekly text help us find the answers you need on statewide issues throughout the legislative session. And follow along with our bill tracker.
The legislation also would require the Indiana Department of Education to create a list of "high quality" curricular materials in the subjects of science, technology, engineering and math. Jenner said this would allow local school districts to consider these pre-vetted programs by approved vendors.
"I am for the free market, but we have to make sure we are using taxpayer dollars wisely and kids have quality curriculum," she said.
Many at the hearing spoke in favor of both bills during testimony.
Bob Taylor, Indiana Association of Public School Superintendents executive director, said the changes will help keep reading curriculums consistent throughout the state.
"In a time of great mobility, that instruction will allow continuance and continuity regardless of the school system or the school setting you attend," he said.
Rebecca Zirnheld is a special education teacher in Indianapolis. She said she has seen the effects a lack of literacy has on her students.
"As a special educator, I recognize that many of my students did not master learning to read, so they were not able to use reading as a skill to learn about content areas such as science, history and technology, as they did not have the tools necessary," Zinheld said.
Zirnheld said the science of reading will help her colleagues across the state "better support the needs" of their students.
Last year, the Indianapolis-based Lilly Endowment foundation awarded a grant of up to $60 million for the state to address literacy. The Indiana Department of Education is also using $26 million of its federal pandemic relief funds in the effort to boost reading skills in kindergarten through third grade.
Both bills passed out of committee and now move to the full House.
Contact reporter Violet at vcomberwilen@wfyi.org or follow her on Twitter at @ComberWilen.