Ball State women's basketball Cardinals defeat Northern Illinois 76 to 68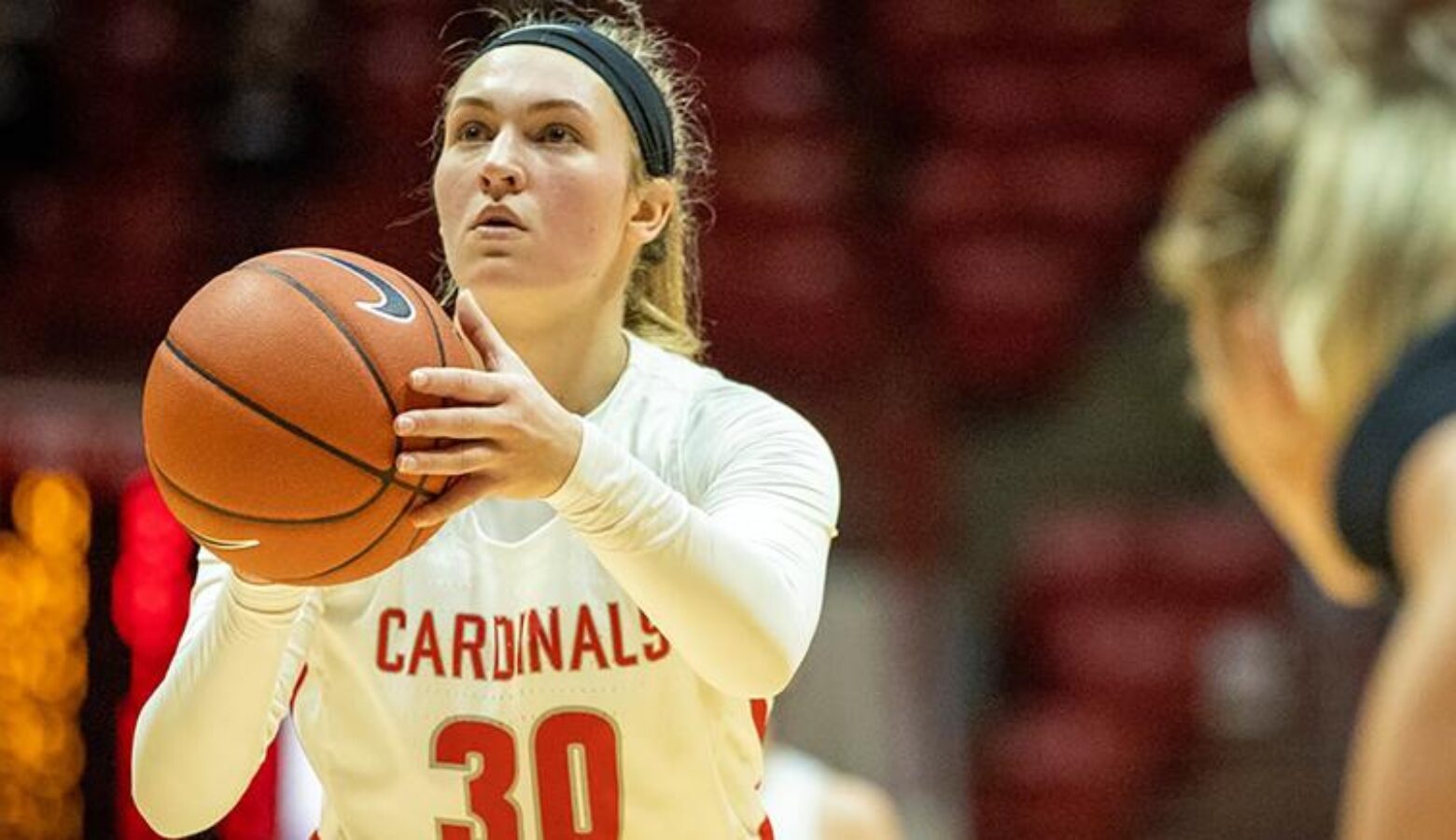 Ball State's women's basketball Cardinals took down Northern Illinois last night at Worthen Arena, 76 to 68.
The Cards shot 52 percent from the floor.  Anna Clephane scored 16 points; Madelyn Bischoff added 15.  Annie Rauch popped in 11 points while Ally Becki contributed 10.
Ball State is now 11-and-0 at home, with an overall record of 18-and-4 and a Mid-American Conference tally of 8-and-1.
Next up is a Saturday morning home game with Kent State.  Tipoff is 11 a.m.