Combined sewers put too much sewage into waterways. Bill would help cities avoid violations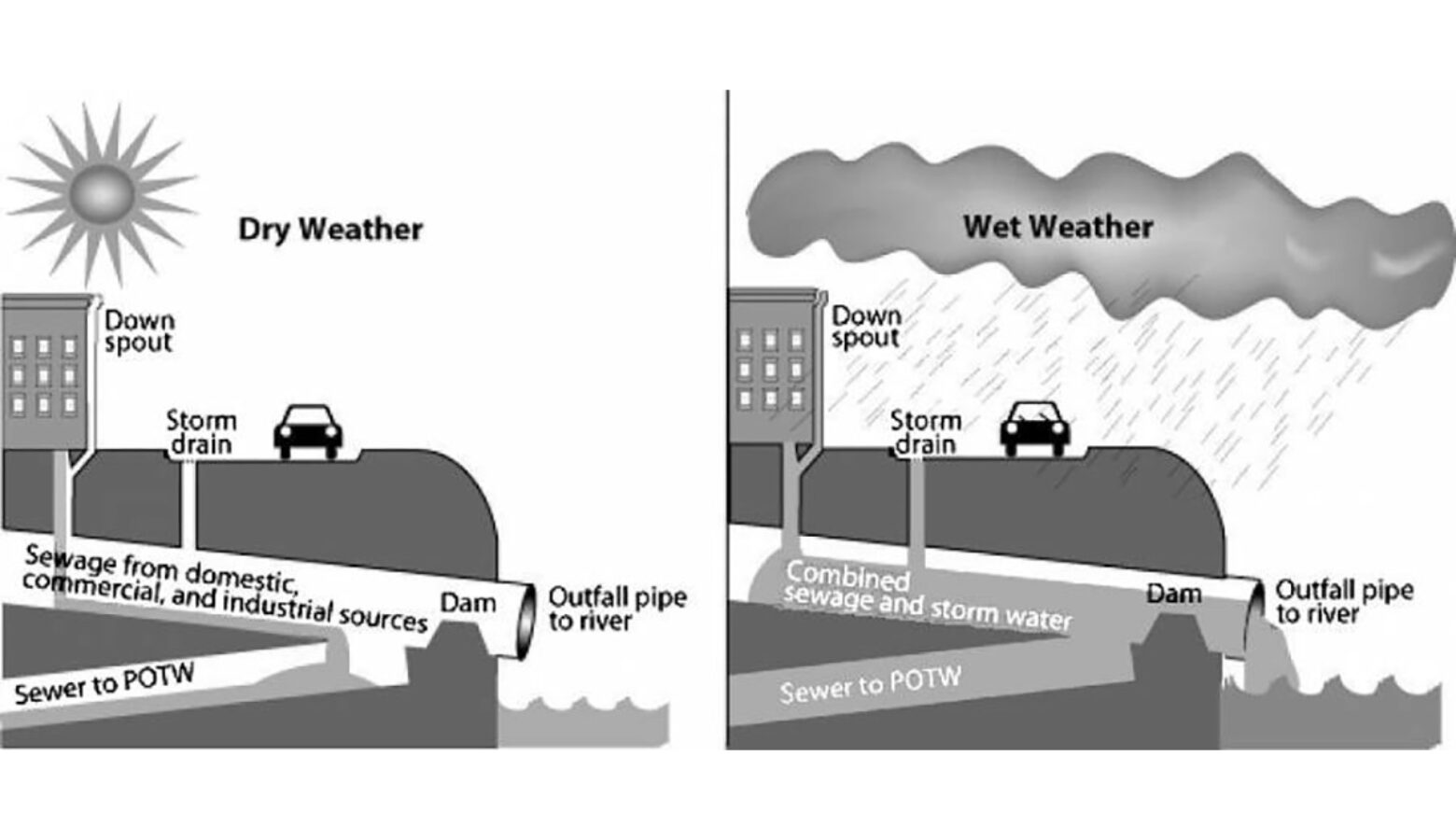 Indiana cities with combined sewers have trouble keeping sewage out of nearby rivers and streams. These are systems where sewage, industrial waste and stormwater are collected together and sent to a treatment plant. Senate Bill 449 could help cities avoid pollution violations.
During heavy rains, combined sewers can't handle all that excess dirty water — so some of it gets sent straight into nearby waterways through what's called a combined sewer overflow or CSO. More than 100 cities in the state have them.
The bill would make it so no water samples could get taken from a city's overflow during or after heavy rains or flooding. That means the state couldn't slap them with a violation — though it's possible the federal government still could. Cities would have to have an approved long-term plan for how to control their wastewater pollution.
Matthew Lentsch is with the City of Mishawaka Utilities. He said the city has spent more than $300 million over the past 20 years to reduce its impact on the St. Joseph River.
"We have separated sewers. We have re-engineered our plant. We have done just about everything we can — humanly possible — to do," Lentsch said.
Lentsch said he believes spending more money on the issue won't have a significant effect on the river, but it would mean even higher bills for already overburdened ratepayers.
READ MORE: DigIndy Tunnel System reaches another milestone
Join the conversation and sign up for the Indiana Two-Way. Text "Indiana" to 73224. Your comments and questions in response to our weekly text help us find the answers you need on statewide issues throughout the legislative session. And follow along with our bill tracker.
Paul Higginbotham is with the Indiana Department of Environmental Management's Office of Water Quality. He said the agency is sympathetic to the issues cities with CSOs face, but it still has concerns about how it will make sure they comply with the rules.
"Some of those level controls require sampling. So that's where further discussions need to occur," Higginbotham said.
There are other situations where a city with a CSO could get more leniency. IDEM could decide that a waterway can't be clean enough for a particular use — like swimming — but that determination has to get approved by the Environmental Protection Agency. So far, Indianapolis is the only city to get that approval.
The bill passed out of committee and now moves to the full Senate for consideration.
Rebecca is our energy and environment reporter. Contact her at rthiele@iu.edu or follow her on Twitter at @beckythiele.