House committee passes two bills to boost scholarships for teaching programs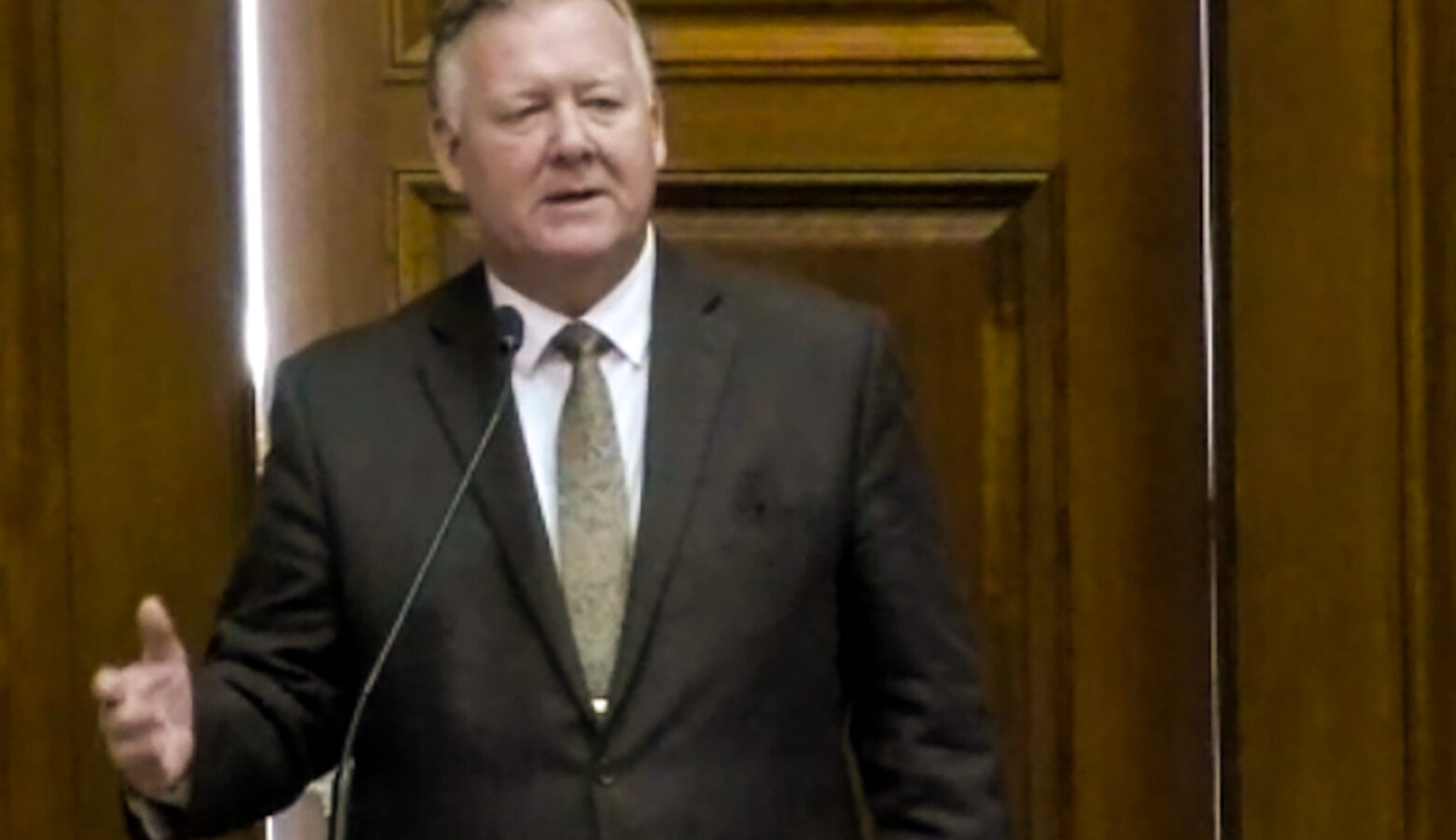 Indiana lawmakers and education leaders are pushing for increased funding to help more professionals and particularly people of color afford a teaching degree.
The legislation, supported by members of both parties, comes as schools across the state continue to struggle with a shortage of teachers and paraprofessionals.
House Bill 1637 aims to recruit and retain diversity among educators in Indiana by providing increases in three scholarship funds, two of which are geared towards minority educators. This includes a boost from $7,500 to $10,000 for Next Generation Hoosier Educators Scholarship recipients, an annual scholarship amount increase from $4,000 to $10,000 for William A. Crawford Minority Teacher Scholarship recipients and an annual scholarship amount increase from $4,000 to $5,000 for Earline S. Rogers Student Teaching Scholarship for Minorities.
Local schools and lawmakers have long sought a way to increase the number of teachers of color. Research has found all students, including white students, benefit when there is a teacher of color in the classroom. The Indiana State Conference of the NAACP last year called for an investment in recruitment and retaining diverse teachers.
Of the more than 79,000 educators in Indiana, only 4.6 percent of this are African American educators, less than 2 percent are Hispanic – as compared to more than 92 percent white full-time teachers, according to Indiana Department of Education data from the 2019-2020 school year
Jasmine Jackson is with RISE Indy, an Indianapolis group that pushes educational equity. She said this bill would increase diversity in schools, particularly in places where there are a lack of minority educators.
"A 2021 Fairbanks study revealed that just 12 percent of Marion County K through 12th grade educators are Black, only 3 percent are Hispanic – compared to the 56 percent of K-12 students identifying as Black or Hispanic in our classrooms," she said.
Suzanne Glass-Foster is a high school science teacher in Evansville. She added her district has many students of color, and she finds an increased amount of educators of color makes children feel more comfortable.
"Students were at ease learning from us, they do not have to worry about implicit biases. They talk to us freely about their educational, social and emotional concerns," Glass-Foster said.
HB 1637 passed unanimously out of committee and was reassigned to the Ways and Means Committee because it increases spending.
Join the conversation and sign up for the Indiana Two-Way. Text "Indiana" to 73224. Your comments and questions in response to our weekly text help us find the answers you need on statewide issues throughout the legislative session. And follow along with our bill tracker.
The committee also voted on House Bill 1528, which introduces a scholarship program for bachelor's degree holding students to apply for a one-time $10,000 scholarship for an alternative teacher certification program. The annual funding would be capped at $1 million.
Indiana has 40 transition to teacher programs with alternative certification. But Rep. Vernon Smith (D-Gary) raised concerns of whether all of the programs are equally rigorous. He voted in favor of the bill.
Local school leaders agreed the increased scholarship would help increase the pool of educators.
Fort Wayne Community Schools Superintendent Mark Daniels said his schools are extremely short-staffed. That includes 52 openings for teachers, including 27 for those who teach students with severe disabilities and 115 unfilled teaching aide, or paraprofessional, positions.
"This is our most stressed area," Daniels said.
Marilyn Hissong is the superintendent of East Allen County Schools. She said teachers who have participated in transition to teaching programs in her district have been able to pursue a career field that wouldn't have been something they'd consider without this kind of funding.
"We are very grateful for these partnerships with universities because it has allowed us to knock down barriers for these people," Hissong said. "These are parents who said they would have never become teachers had we not done this."
This bill also passed unanimously out of committee.
Prospective educators must stay in Indiana to teach for five years after accepting a position to receive scholarships through HB 1637 and HB 1528.
Violet is our daily news reporter. Contact her at vcomberwilen@wfyi.org or follow her on Twitter at @ComberWilen.