Landowners near carbon capture pilot program fear bill would take away property rights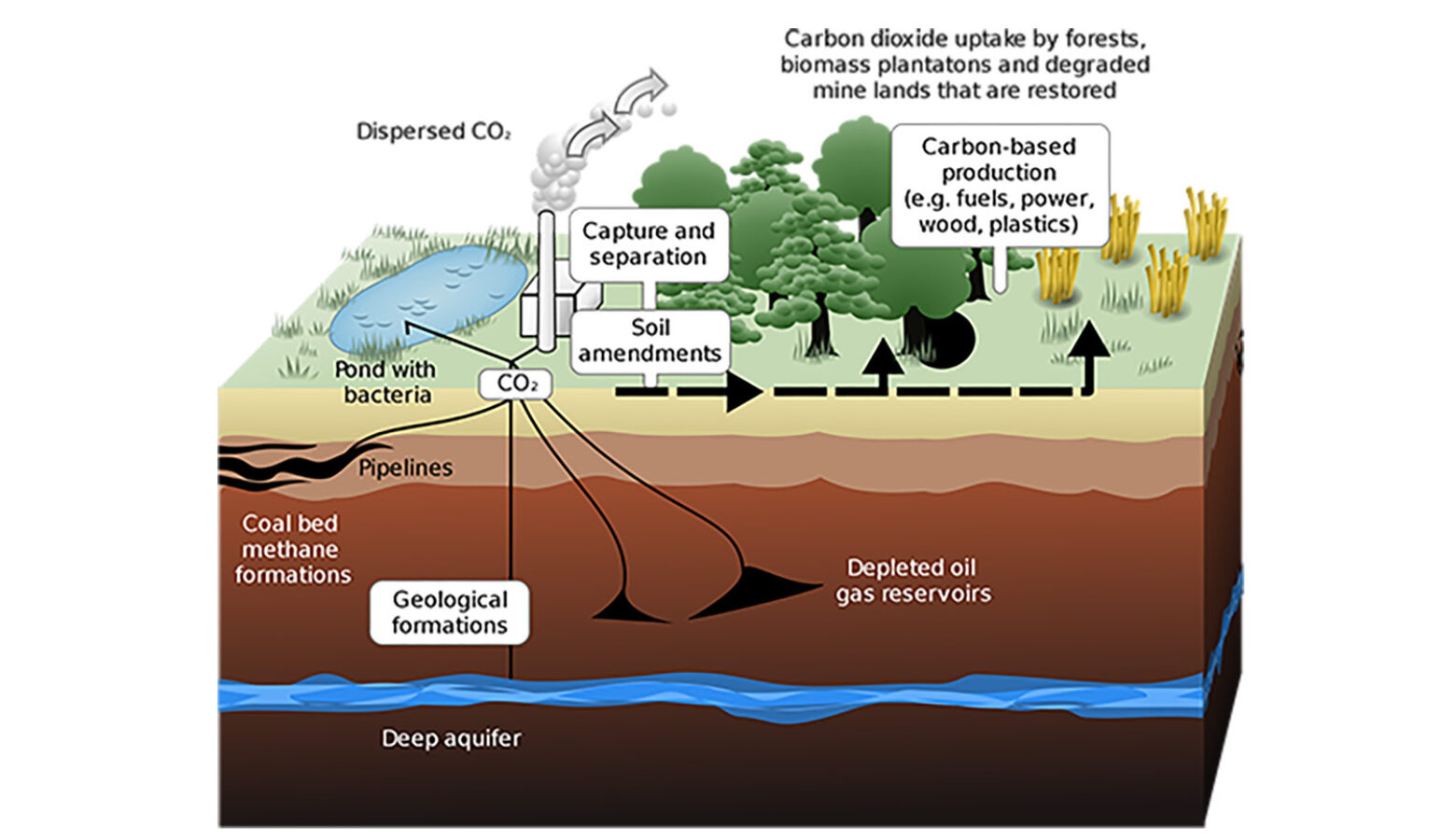 Farmers and other landowners worry a state Senate bill could allow a company to store its carbon emissions under their land without consent or fair compensation. Senate Bill 451 is one of several bills lawmakers have introduced over the years in an effort to move forward a state pilot program for carbon sequestration — nearly four years after it was approved.
The bill aims to make the project more competitive for federal grants by clarifying how Wabash Valley Resources in Terre Haute will get property rights. Former Attorney General Greg Zoeller is representing Wabash Valley. He said without that funding, it's possible the project won't go through.
"So you're really looking at the opportunity for Indiana to be one of the leaders in an area that's probably the answer to a lot of our environmental problems," Zoeller said.
But several environmental groups oppose carbon capture and storage. They say CO2 leaks could pollute drinking water sources, suffocate residents and animals, or cause earthquakes. It also doesn't encourage companies to reduce their emissions — which would address the root causes of climate change.
The bill states landowners must get paid at least $250 per acre for carbon storage. But if they can't reach a deal, landowners would have to sue to get more money. They also couldn't get more than "fair market value," but the bill doesn't define that.
READ MORE: CO2 storage bill would make Indiana liable for long-term risks
Join the conversation and sign up for the Indiana Two-Way. Text "Indiana" to 73224. Your comments and questions in response to our weekly text help us find the answers you need on statewide issues throughout the legislative session. And follow along with our bill tracker.
Though the project with Wabash Valley was intended to be a pilot to see how carbon capture and storage would work in Indiana, lawmakers passed a law allowing other businesses to store CO2 last year. It said businesses that want to store their carbon emissions have to get consent from people who own at least 70 percent of the land. Wabash Valley Resources was exempt from the law.
Jeff Cummins is the director of state government affairs for the Indiana Farm Bureau. He said this bill allows Wabash Valley to have unfair rules.
"You have to sue to get paid, but they can still inject under your property," Cummins said.
Since the pilot was approved, Wabash Valley Resources has sought legislation to protect the project from lawsuits by landowners. The company isn't operating yet and it's not clear what it would do. It's said it would make hydrogen gas and fertilizer in the past.
The bill passed committee and now heads to the full Senate for consideration.
CORRECTION: A previous version of this story said Greg Zoeller was a former attorney. That was incorrect. Zoeller is a former Indiana attorney general.
Rebecca is our energy and environment reporter. Contact her at rthiele@iu.edu or follow her on Twitter at @beckythiele.