Would you support the pork tenderloin as the state sandwich?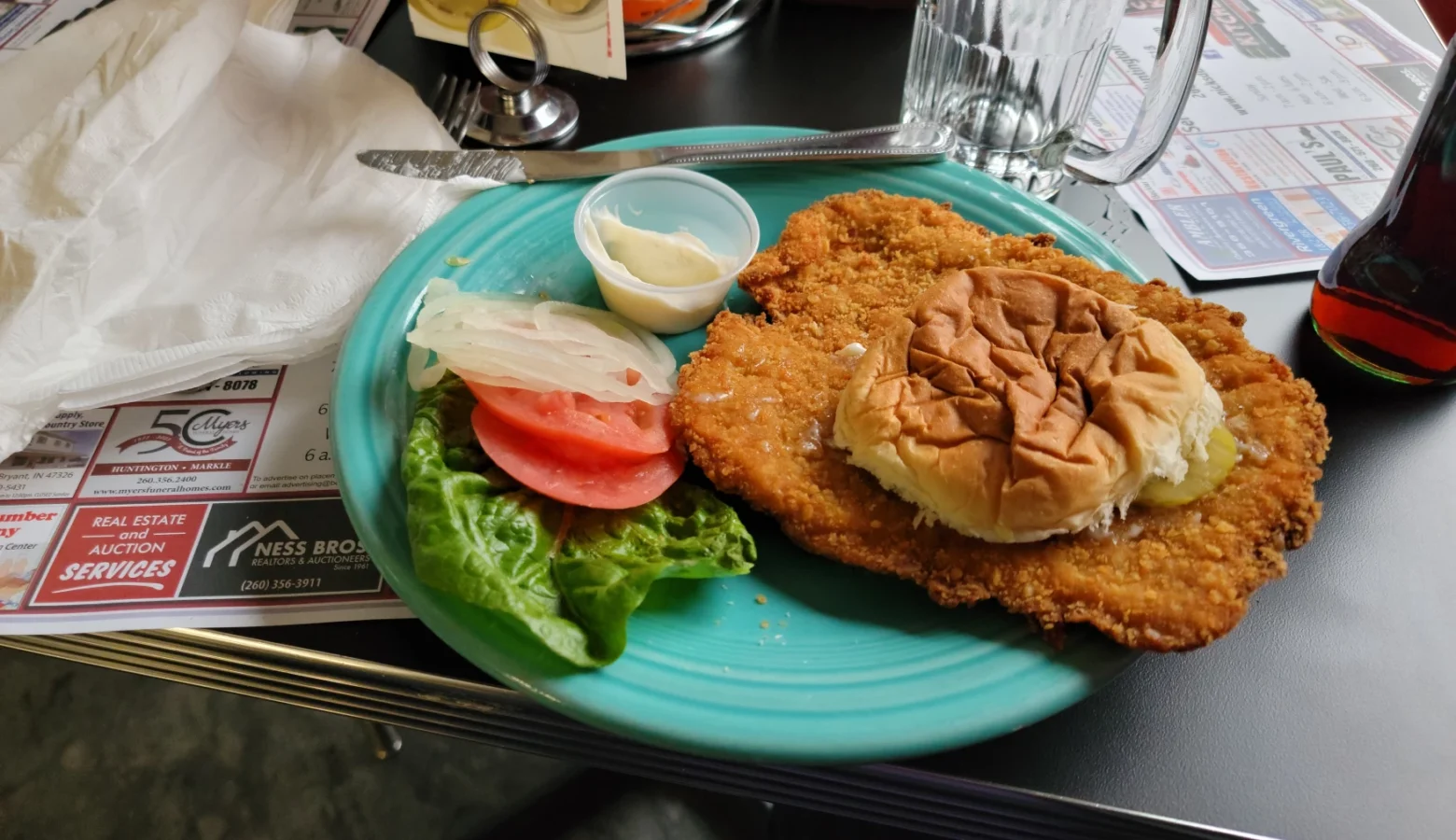 Indiana has a state bird, a state flower, a state motto, but soon it could also have a state sandwich. Should Senate Bill 322 pass as it is written, the breaded pork tenderloin would be that sandwich.
Huntington Republican Senator Andy Zay had a meeting with Governor Eric Holcomb months before the 2023 session. At the end of the meeting, Holcomb had a request for Zay.
"As he was walking out, he doubled back and came back and talked to me," Zay said. "He said 'Zay. I need you to carry a bill for me.'I'm like 'Oh, what's that Governor?' He said 'We're going to make the Indiana breaded pork tenderloin the state sandwich.' I'm like 'Oh. Ok.'"
As the Assembly drew closer, Zay confirmed with Holcomb and wrote Senate Bill 322. He said he felt uniquely qualified to write the bill given that he represents Huntington in the Senate.
"The reason it's important to me is, of course, here in my home county, my hometown, we have Nick's Kitchen," Zay said. "That's where the pork tenderloin was founded in 1908, we believe."
Nick's Kitchen is a local diner in Huntington. Nick Freinstein, an immigrant from Germany, founded the restaurant and invented the breaded pork tenderloin sandwich there in 1908.
Jean Anne Bailey owned the restaurant for 33 years. She said she feels the bill is about more than just her restaurant's sandwich.
"I never really thought about that he's only supporting me or my breaded pork tenderloin," Bailey said. "I never really thought of it that way. I just feel like it's the breaded pork tenderloin sandwich, and he's making it the state sandwich. Yes, it originated here, but a lot of restaurants in Indiana have the breaded pork tenderloin. There's Facebook pages and articles and contests, and there's everything in Indiana about them."
That said, Nick's Kitchen operates knowing its breaded pork tenderloin sandwich is famous. The restaurant's motto is "Come for the tenderloin. Stay for the pie." Nick's Kitchen also serves homemade pies.
Bailey did say she believes Senate Bill 322 would solidify Nick's Kitchen's place in the community.
"It's a legacy," Bailey said. "I'm telling you. 1908, not many restaurants in Indiana have survived that long, and just keeping that legacy alive of the breaded pork tenderloin and people coming in and visiting and talking."
This isn't the first time Nick's Kitchen and government action connected. Former Republican Senator and Vice President Dan Quayle, a Huntington native, is said to have kicked off his vice presidential campaign after a breakfast stop at Nick's Kitchen in 1988.Lifelong Nick's Kitchen patron Joe Christen said he's humbled by the attention Nick's Kitchen gets.
"It means a lot to me especially because Huntington is the place where it originated from," Christen said. "It's just another great thing about the town and about the state."
Nick's Kitchen's breaded pork tenderloin is both large, about the size of a hubcap, and crispy and comes with lettuce, tomato, onions, pickles and mayonnaise. Christen said that all not only makes Nick's Kitchen's tenderloin the original but also the best.
"I'd say the tenderloin sandwich takes the cake," Christen said.
Zay said with most of the 2023 general assembly session focused on writing Indiana's budget for the next two years among other priorities, it's good to have a bill like Senate Bill 322.
"It's obviously a fun bill," Zay said. "It's a little different. It gets beyond the seriousness of the hard policies that we're working on, and I've gotten a lot of positive feedback."
Some sandwich enthusiasts have voiced their concerns, however.
"Some negative feedback," Zay said. "Some people prefer reubens and other sandwiches like hamburgers, but we'll take the pork tenderloin for what it is."
Senate Bill 322 has been assigned to the Senate Commerce and Technology Committee but has not yet gotten a hearing. Should it pass the committee, it then goes to full Senate consideration before being sent to the House of Representatives. If it passes the House, it then would go to Governor Holcomb's desk to be signed or vetoed.