Indiana lacks affordable, quality child care. So why aren't the child care bills moving forward?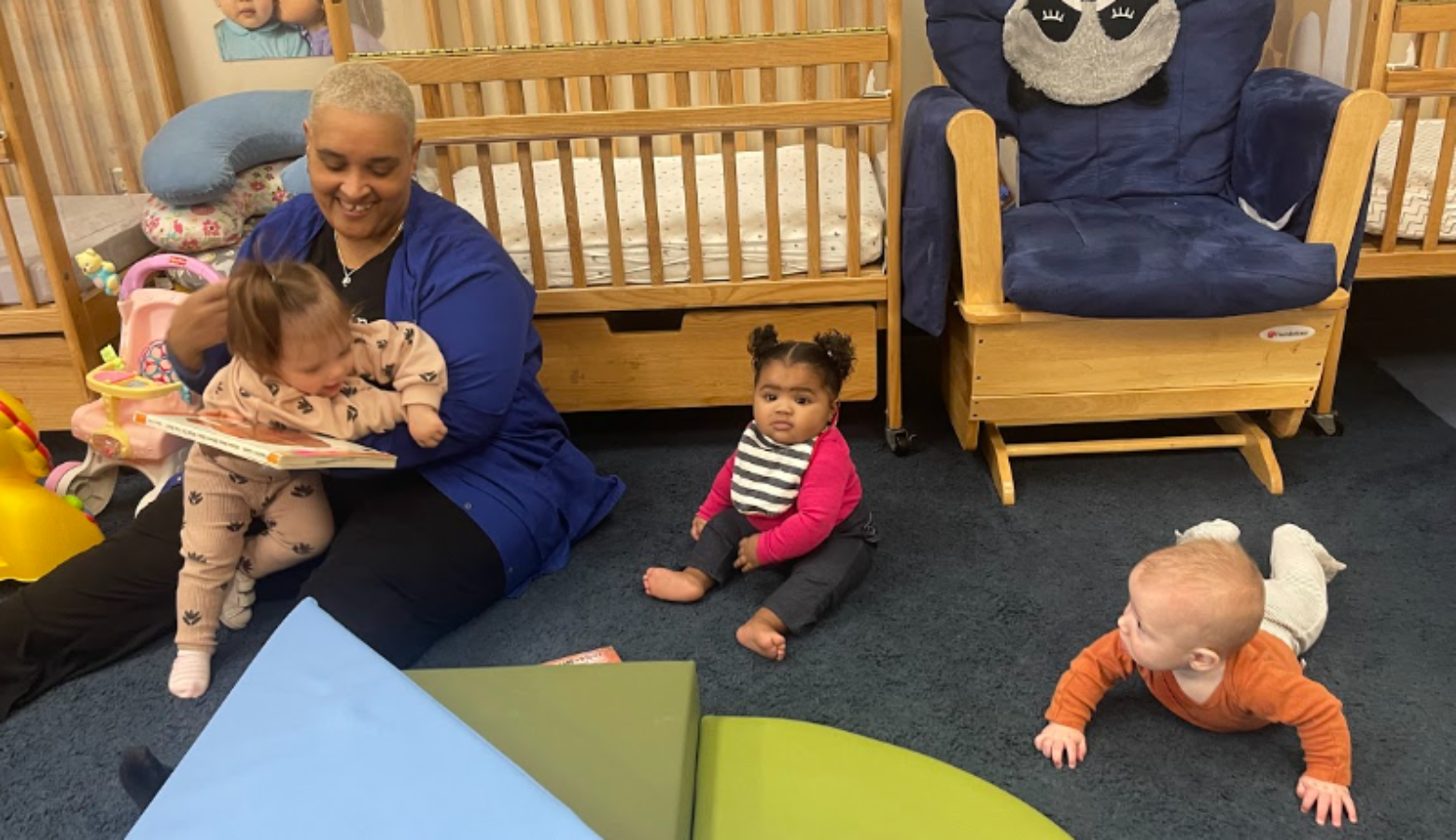 Families across Indiana lack access to child care. Several bills were introduced this legislative session that aim to make child care more affordable and widespread. Yet all seven bills failed to advance in the Statehouse despite broad support from employer and welfare groups as well as lawmakers of both parties.
The latest state data available, from Early Learning Indiana in 2019, shows Indiana only has the capacity to serve around 44 percent of its children at a high level of care. Indiana has an estimated 408,309 children under age 5. The data shows it serving around 180,000 children at a high level.
"The average household spending on child care is about 12 percent of their annual income. And we know that we really need to use all the tools that we have in our toolbox to expand access and affordability in the child care space," said Sam Snideman, United Way of Central Indiana's vice president of government relations, to lawmakers.
Snideman said that while testifying in support of Senate Bill 186, which would have created a tax credit for employers who provide childcare to their workers. Representatives for employer groups like the Indiana Chamber of Commerce and the Indiana Manufacturers Association also testified in favor of the bill.
Yet the bill failed to make it out of the Senate Appropriations Committee because it never got a vote. All seven bills in both chambers with similar goals also stalled out in one committee or another without a vote.
Miriel McFarland testified in support of SB 186, telling lawmakers her employer, a machine shop in Warsaw, purchased a home to create a space to provide child care. The company isn't providing the care directly, it contracts with a Fort Wayne-based provider for "high quality" care. 
"Market value is $240 a week. We know the income of our employees," McFarland said. "$240 a week per child is very hard to swing no matter what industry you're in."
So along with purchasing the space and getting a contract care provider, she said the company is also subsidizing the weekly care costs by paying $145 a week per child. The parents pay the remainder.
"Our owner believes in this wholeheartedly and believes that employees should not pay more than $100 a week per child," McFarland said. "Our objective with child care is retention of the workforce we have, recruitment for talent to come to our area and see that we value these family values while working for us and … to help our families become financially successful."
After some debate over whether it makes sense to give large employers this tax break or whether Indiana should be focusing on giving the tax breaks or funding to families instead, the bill quietly died without a vote. The bill language could still be inserted elsewhere before the session ends. But one of SB 186's primary authors, Sen. Kyle Walker (R-Fishers), declined to comment on the bill's death or any future plans.
Sen. Fady Qaddoura (D-Indianapolis) joined Walker as a co-author on SB 186 during committee. He also authored a few other bills aiming to address the childcare access and affordability issue, including SB 471, a bill that would expand access to child care, particularly for low-income families. It increases eligibility for the Child Care Development Fund, or CCDF, a federal and state partnership program that provides money for high quality pre-K to low-income families. The Federal Poverty Level is the basis for whether or not people qualify for child care subsidies. SB 471 would increase the FPL from 127 percent to 185 percent.
That bill also never made it out of committee.
"My no. 1 objective is to extend those opportunities to as many children in our state so that we can help them reach their full potential and then set them on a path of success," Qaddoura said.
Qaddoura said while his child care bills are dead, he plans to introduce amendments to the state budget that would achieve similar goals.
"I think in Indiana, if we are serious about closing the achievement gap, and helping our children who, especially who come from social and economically disadvantaged communities, to close that gap and to be able to succeed and reach their full potential," Qaddoura said.
Nearly half a dozen other child care bills also will not advance in their current form.
Senate Bill 238: This bill proposed a "refundable child and dependent care tax credit" to taxpayers with an adjusted gross income at or below 250 percent of the federal poverty level. It died in the Senate Tax and Fiscal Policy Committee without ever getting a hearing.
"I just think that taxpayers right now need some relief, if we can provide that through tax credit to the citizens of the state of Indiana," said Sen. Greg Taylor (D-Indianapolis), an author of the bill. "It's not like the state of Indiana doesn't have the resources to be able to afford to provide that."
Senate Bill 368: This bill would have funded a pilot program splitting child care costs between eligible families, employers and the state to bring more parents back into the workforce. Each party would pay a third of the cost. It proposed appropriating $11.5 million over two years to implement this pilot program in northeast Indiana, with the goal of eventually expanding it statewide.
It died after getting a hearing in the Senate Family and Children Services Committee. The committee ultimately decided to hold off on voting on the bill, seeking some language to be added creating accountability measures to ensure funds are being used properly and outcomes are tracked. That amendment and vote never came.
READ MORE: Indiana's labor participation dawdles in new data as senators hear bill to help more parents work
Join the conversation and sign up for the Indiana Two-Way. Text "Indiana" to 73224. Your comments and questions in response to our weekly text help us find the answers you need on statewide issues throughout the legislative session. And follow along with our bill tracker.
Senate Bill 367: This bill aimed to bolster child care options near military bases by offering grants to help existing centers make any changes needed to become part of a federal program that assists military families with child care fees. It died in the Senate Family and Children Services Committee without getting a hearing.
Senate Bill 375: This bill would have made several changes to the On My Way Pre-K grant program, including making 3-year-olds eligible for the and raising the income limits. It was heard and passed by the Senate Family and Children Services Committee. It was then referred to the Appropriations Committee, where it died without a hearing. The bill's primary author, Sen. Linda Rogers (R-Granger) did not respond to a request for comment.
House Bill 1393: This bill proposed raising the income eligibility limit for grants under the On My Way Pre-K program from 127 percent of the federal poverty level to 185 percent. It also proposed creating a study committee to take a look at changes to Indiana's Child Care and Development Fund. It died in the House Family, Children and Human Affairs Committee without a hearing.
Just because a bill is halted in the legislature does not mean it is dead. The language may be added to another measure as an amendment until the end of the legislative session.
Adam is our labor and employment reporter. Contact him at arayes@wvpe.org or follow him on Twitter at @arayesIPB. Contact WFYI economic equity reporter Sydney Dauphinais at sdauphinais@wfyi.org. Follow on Twitter: @syddauphinais.